In the section Today's meal in the Diary, your eaten meals will appear if you press Log meal near them in your Meal plan.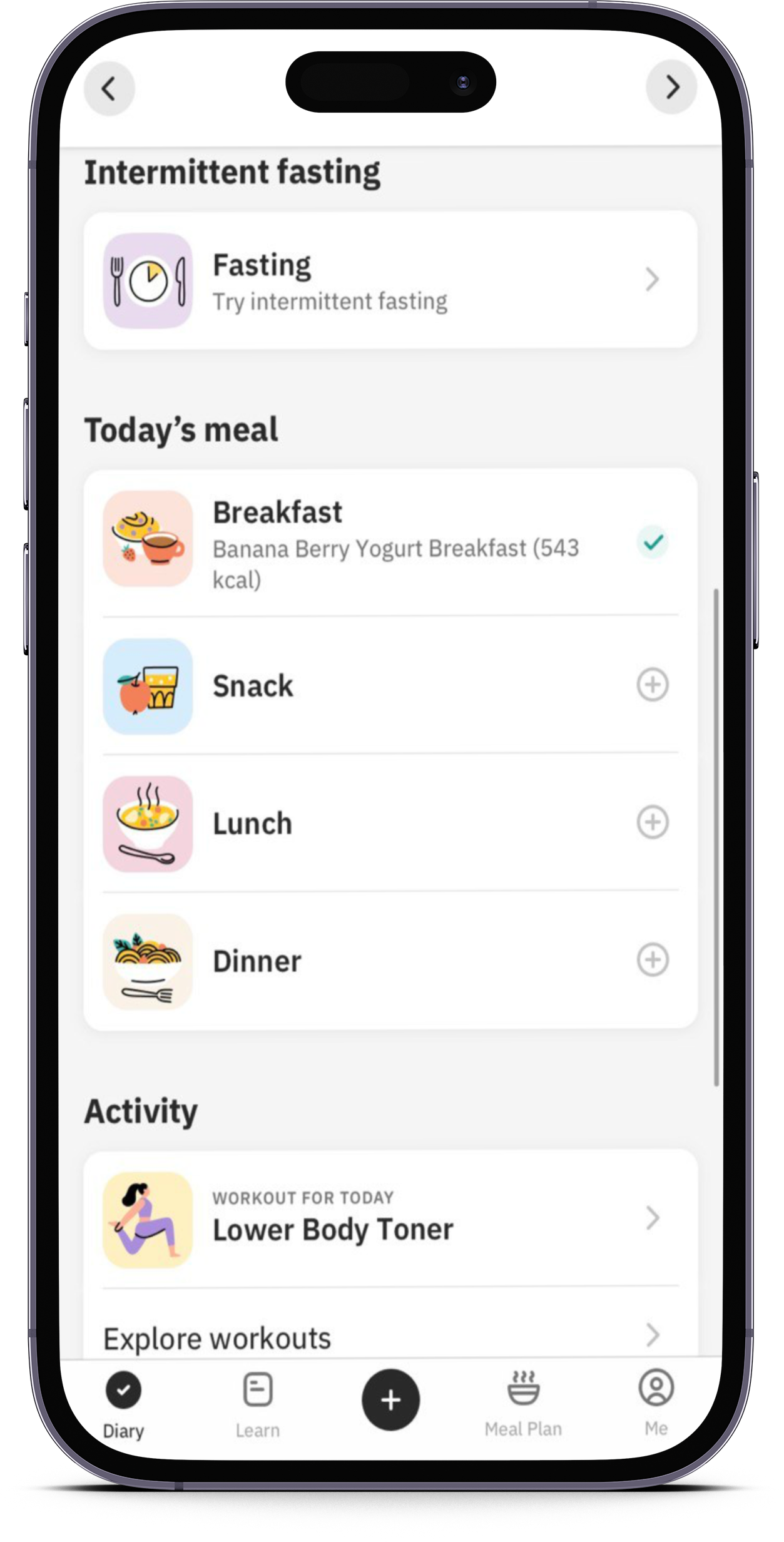 Choose one of the tracked meals. Here, you can tap Uniplan and see more detailed information about this dish: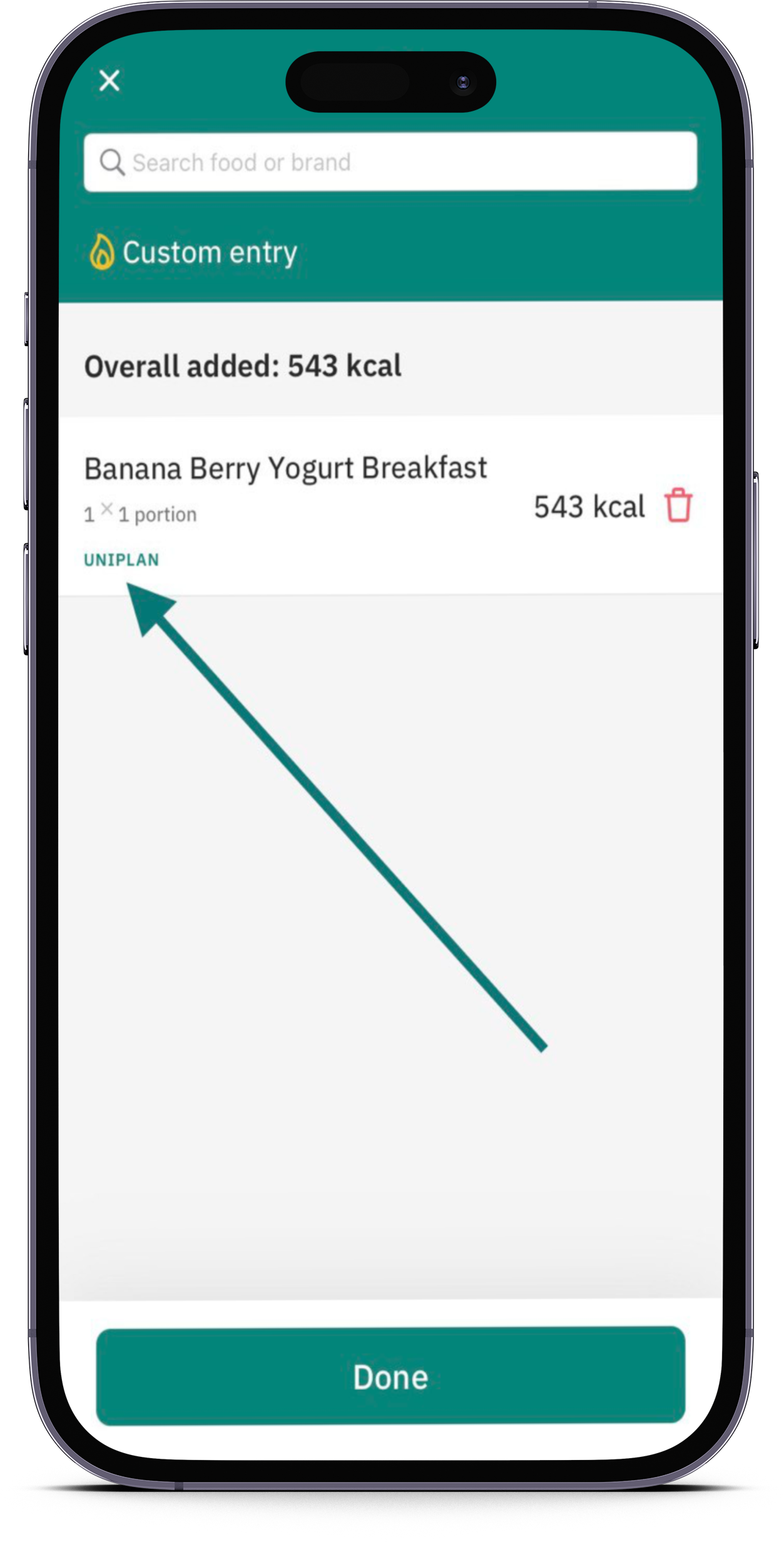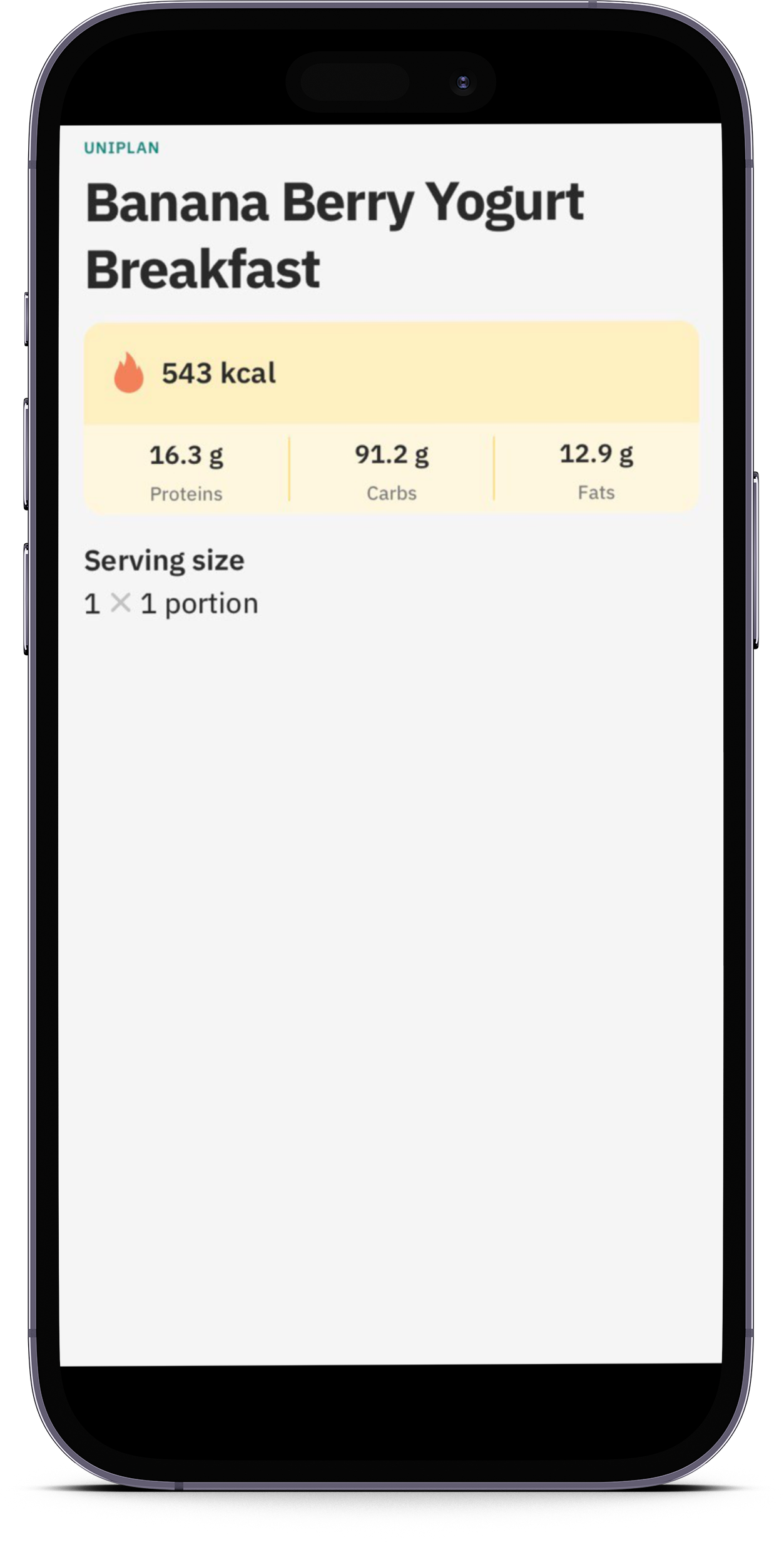 Also, here you can untrack your meal or use Custom entry.