In the Unimeal app, each recipe is created to serve one person. All the portions are measured and counted for an individual single serving.
However, if you need to change the serving number to see how many ingredients you need for more servings, you can easily do it through the Meal card.
Select the dish in your Meal plan, and then click on it: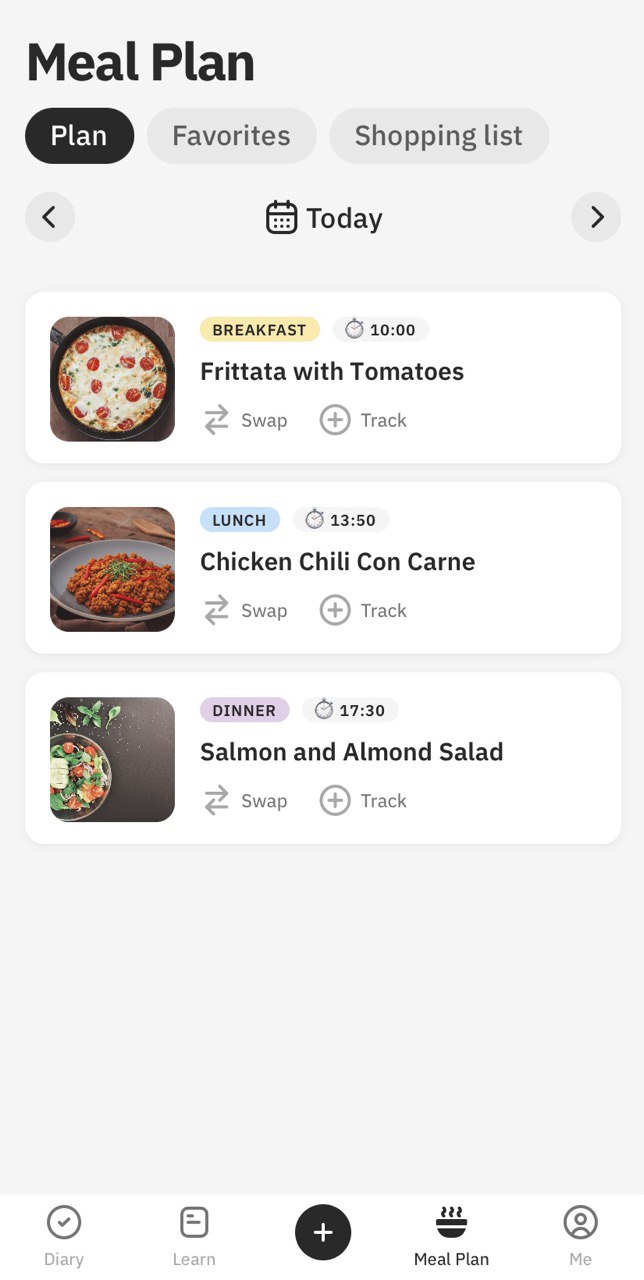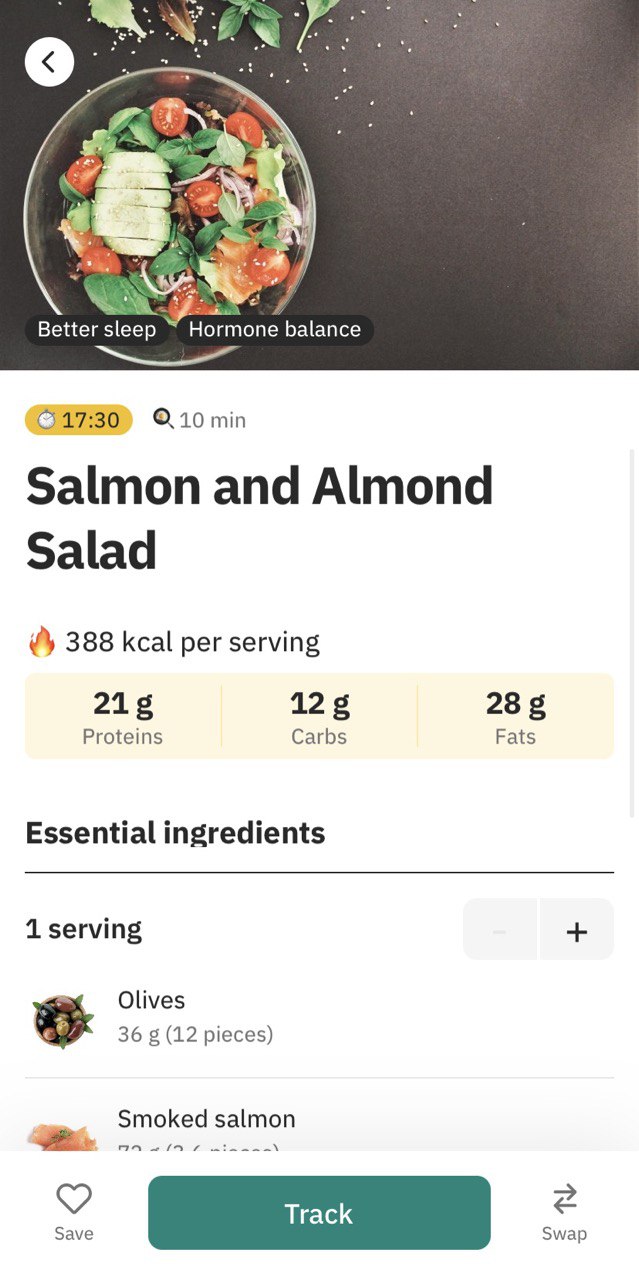 You will see the number of servings set to one. To change it, click on the plus (+) sign, and the app will automatically adjust the recipe's ingredients based on the selected serving size.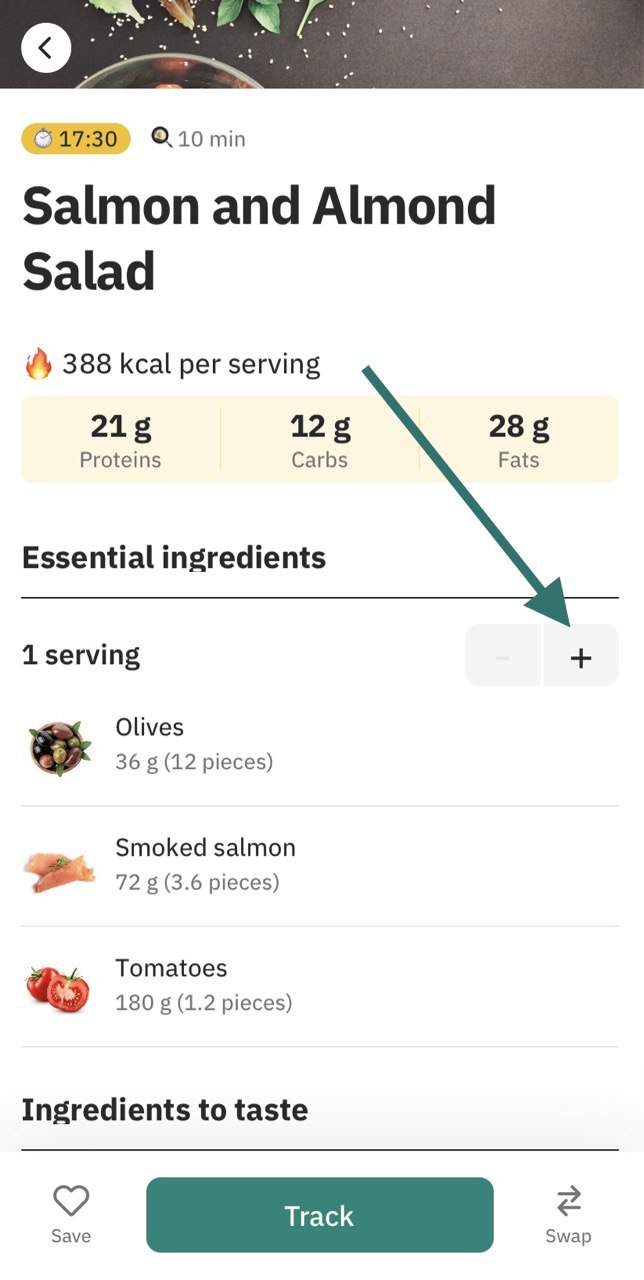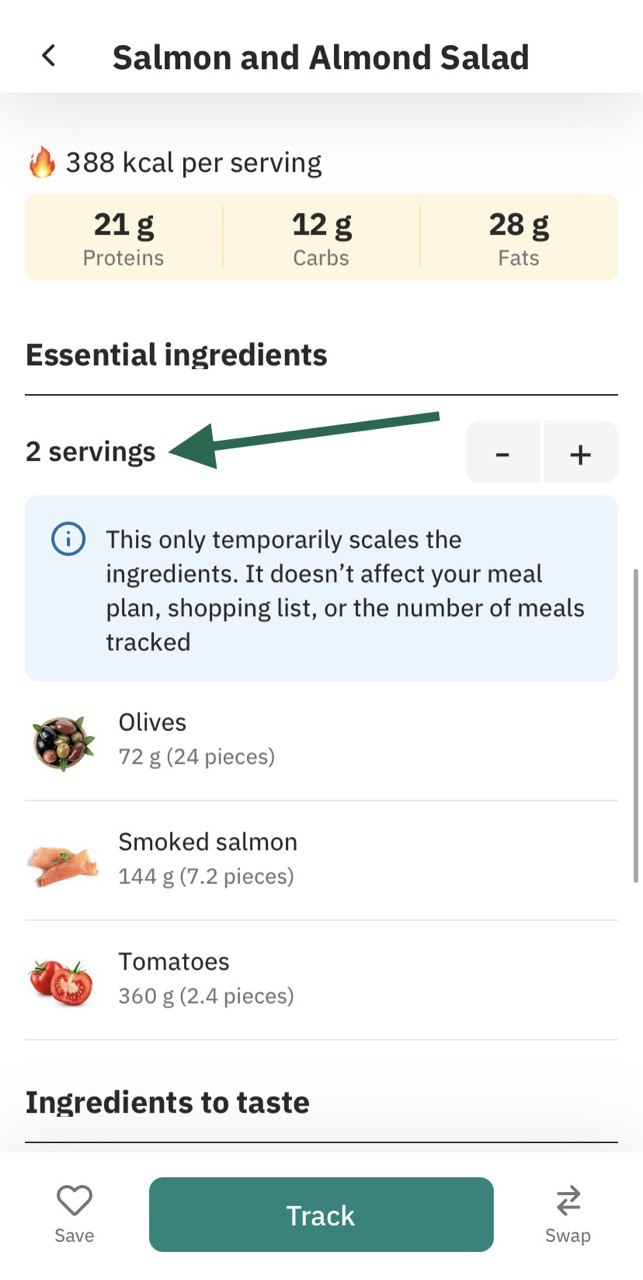 Please note that this is only a temporary change. Your meal plan, shopping list, and tracked meals will remain unaffected, and when you open the recipe again, you will see no changes in the meal servings.
The recipe's calories and macros (fat, protein, carbs) in the Meal card will not change after adjusting the serving number and still be according to one serving.
With this simple feature, whether you're cooking for one or several people, the Unimeal app makes it easy to see the needed amount of ingredients for your favourite recipes.