If you want to remove one (or more) of the ingredients in your recipe, you can easily do it from the Meal card (this function is available only for iOS users for now).
Go to your Meal plan and choose the dish you want to edit. You can delete the ingredients by tapping one of them and pressing Delete: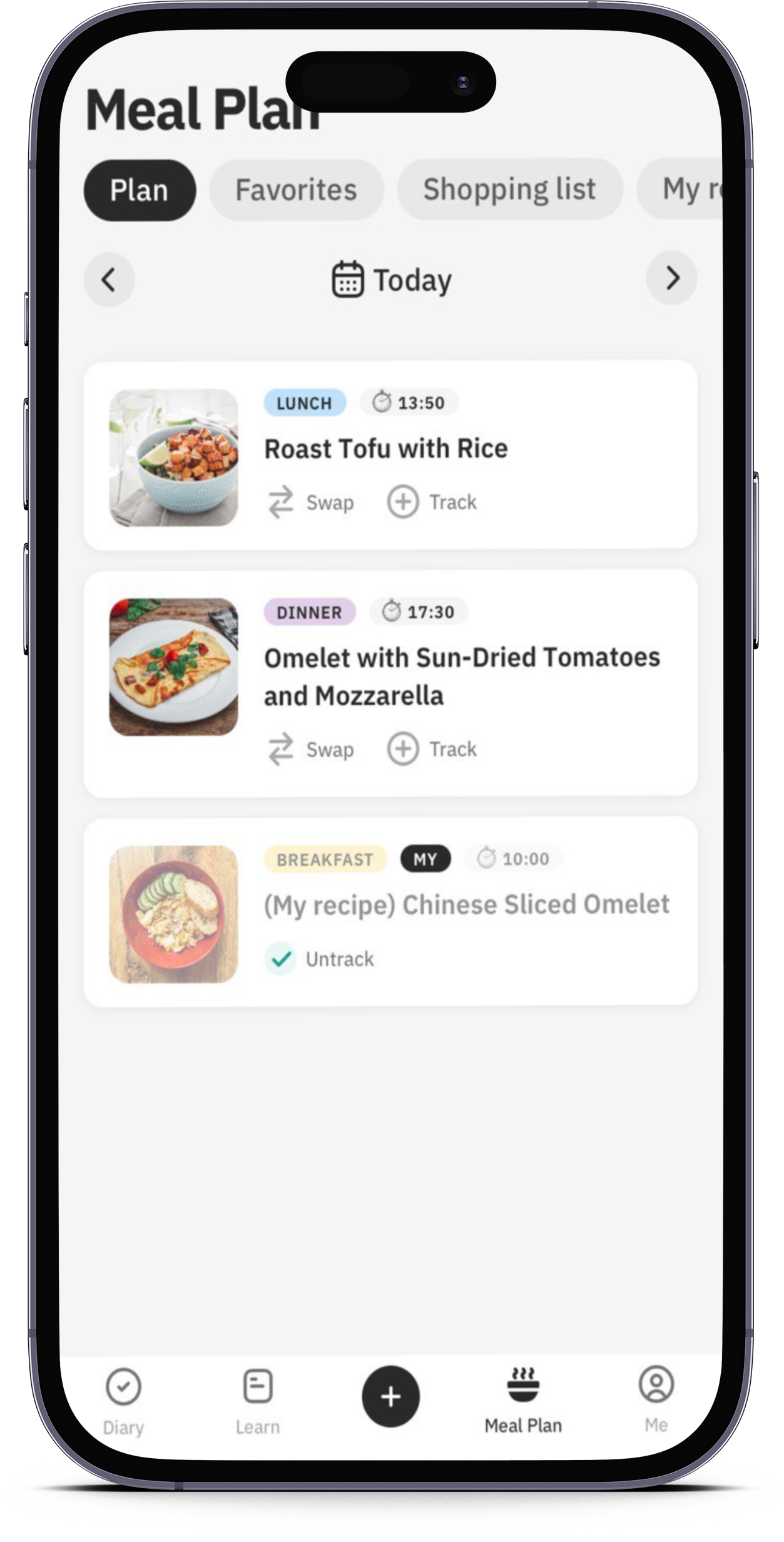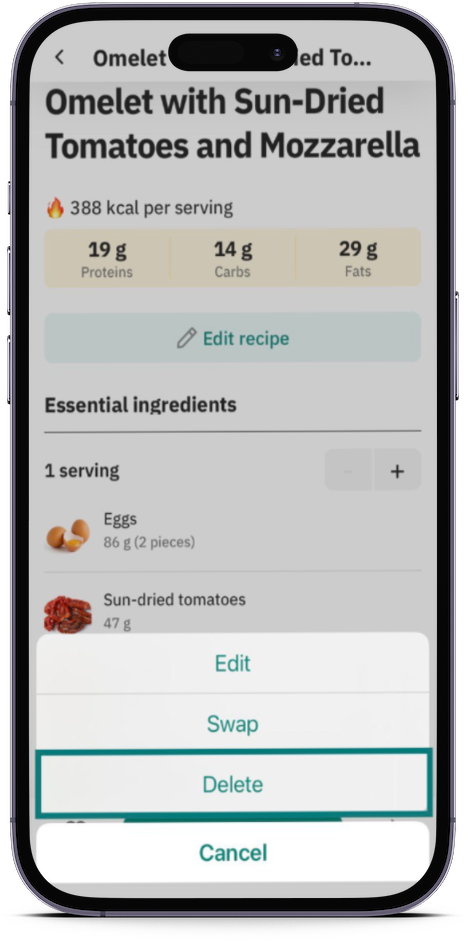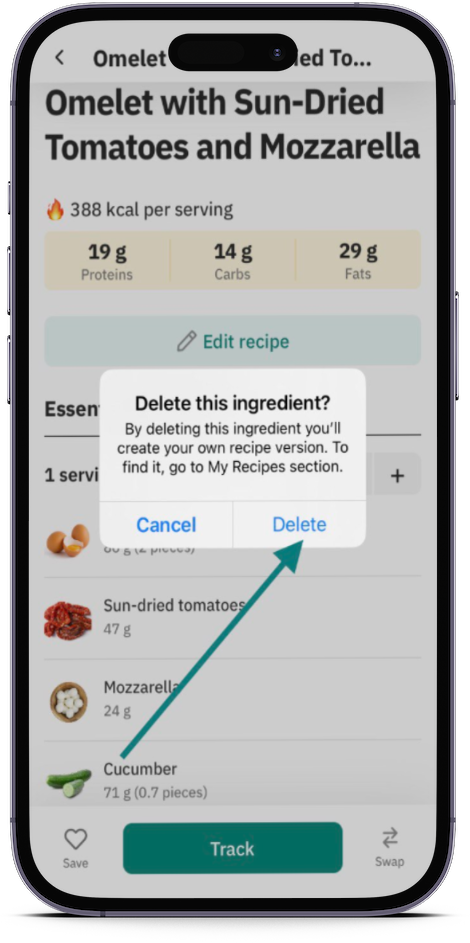 Or press Edit recipe and remove the ingredient by tapping the delete button, then press Save changes: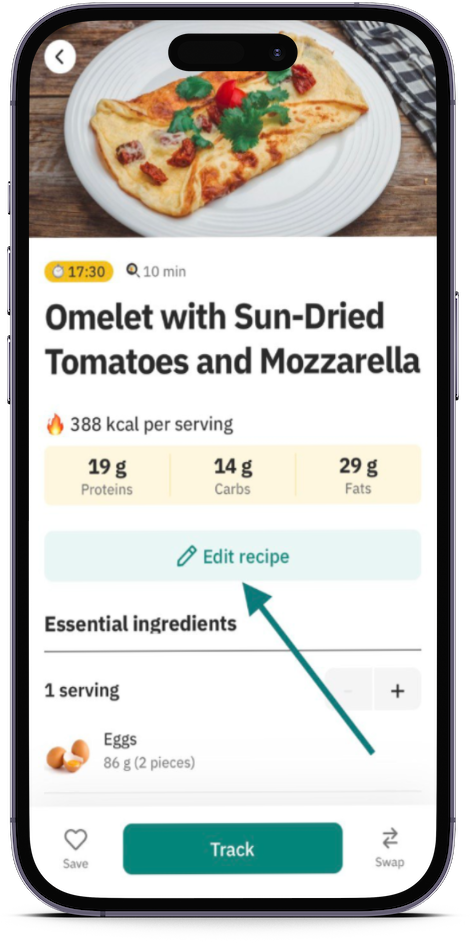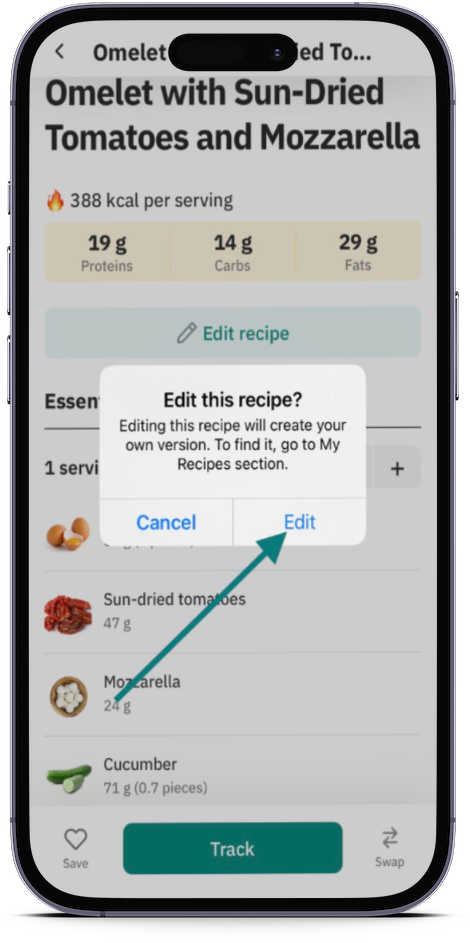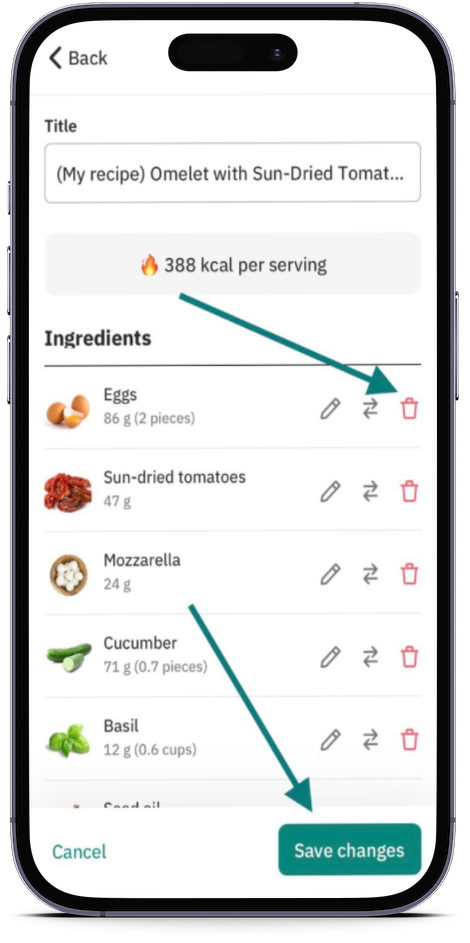 The updated recipe will appear in the My Recipes section.