To discover what we prepare for you on the menu for the upcoming days, you have a couple of options.
Go to the Meal Plan tab. Tap the calendar icon, select your desired period (for example, the first and the last day of the upcoming week), and apply the changes: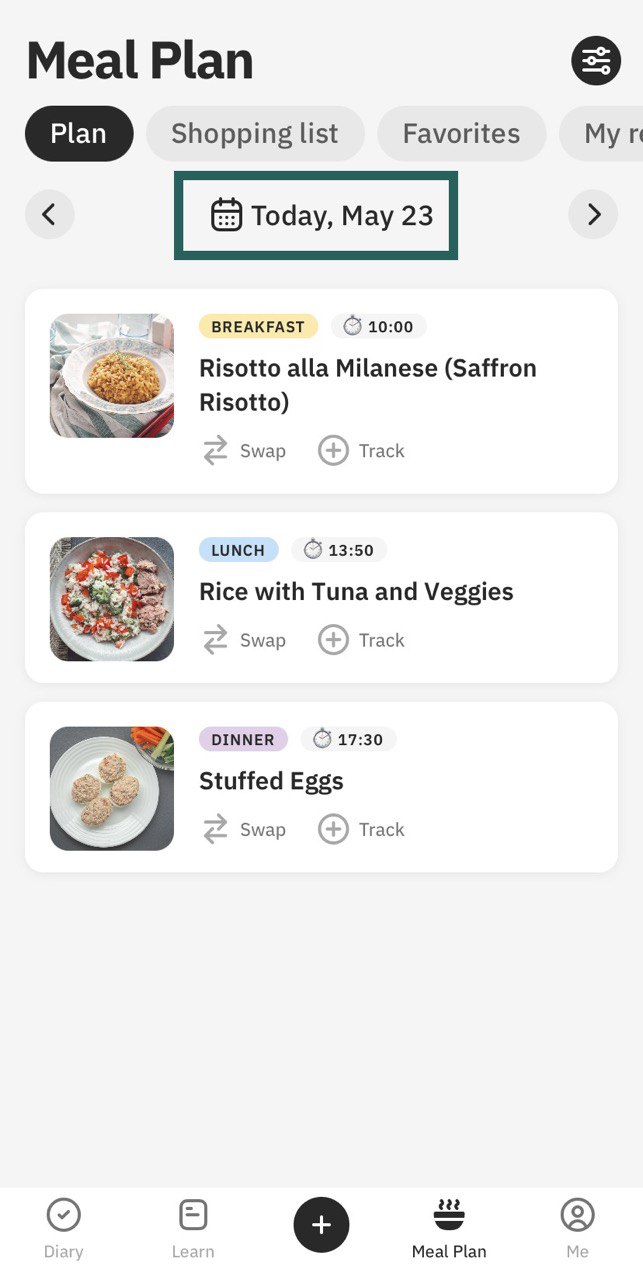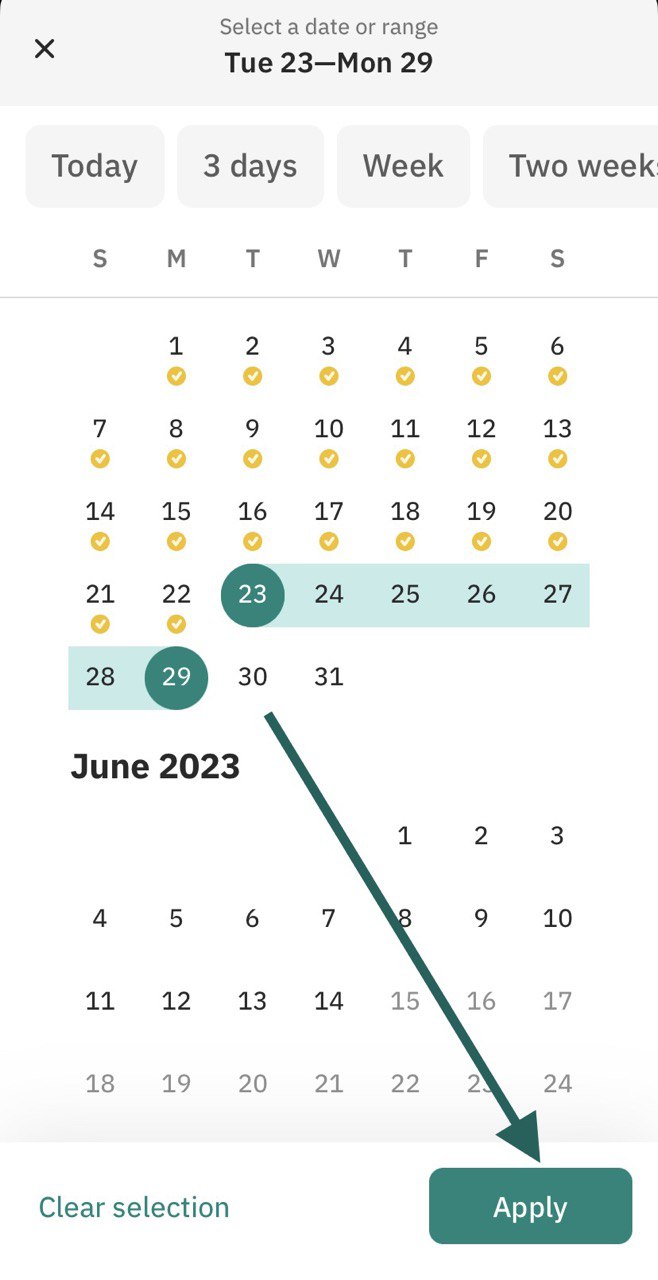 This will provide you with an organized plan for the week, categorized into Breakfasts, Snacks (if included in your plan), Lunches, and Dinners. Tap the grey arrow to expand the list: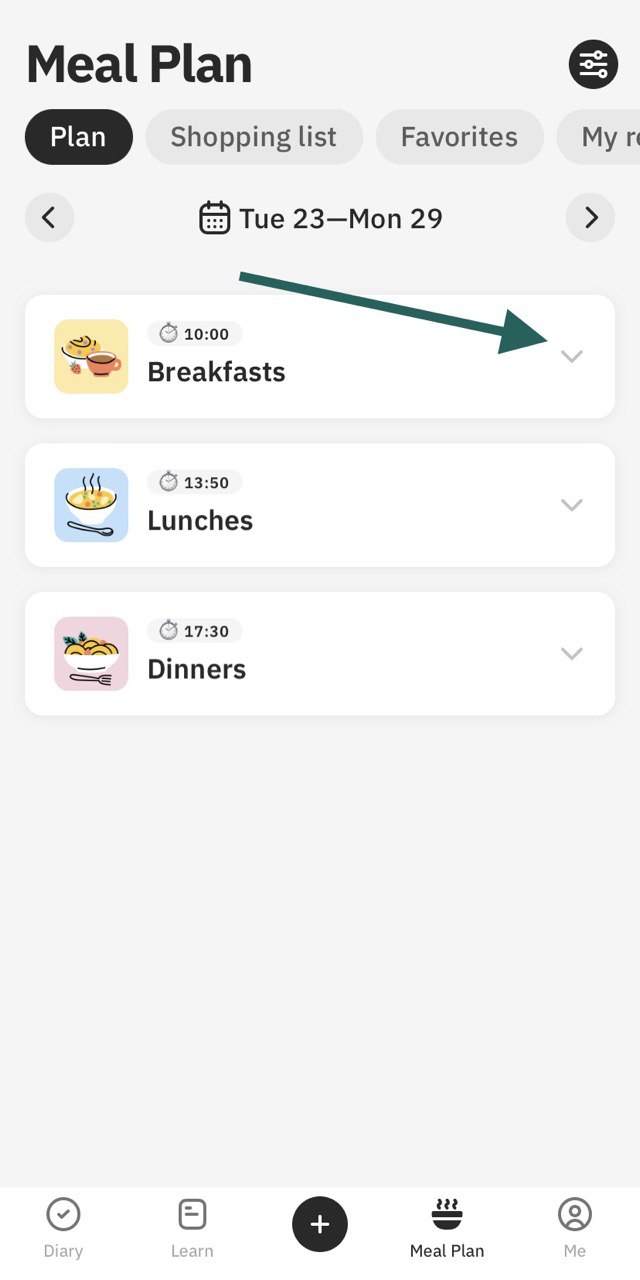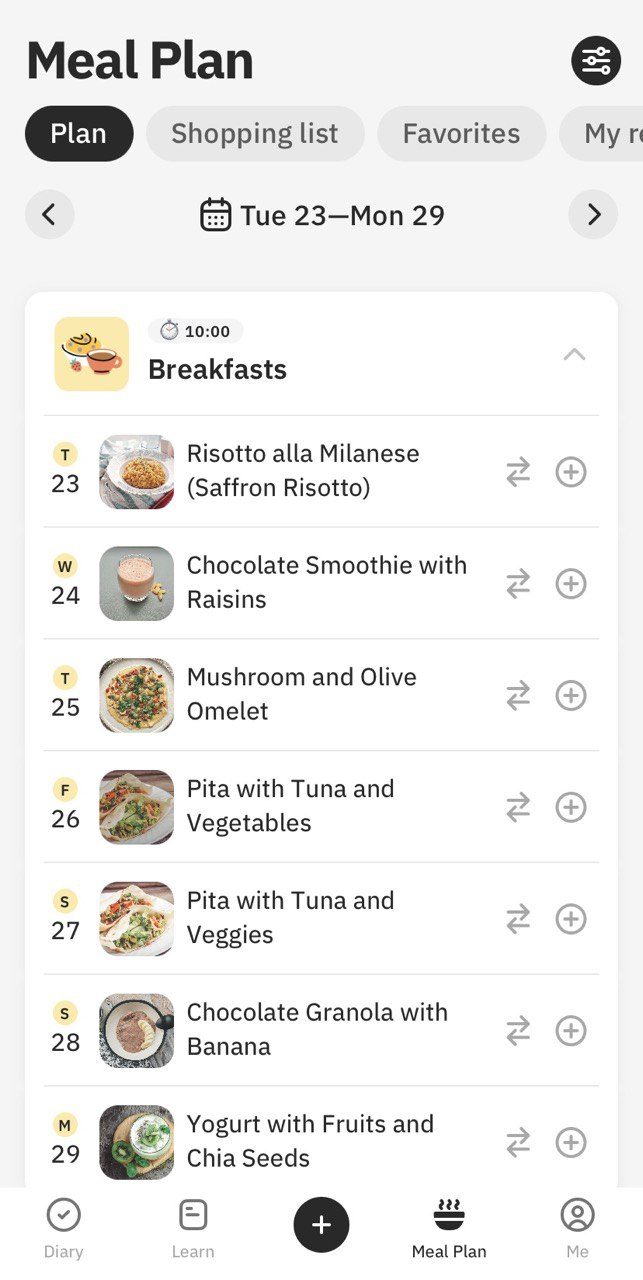 If you feel like switching things up, feel free to swap any dish according to your preferences: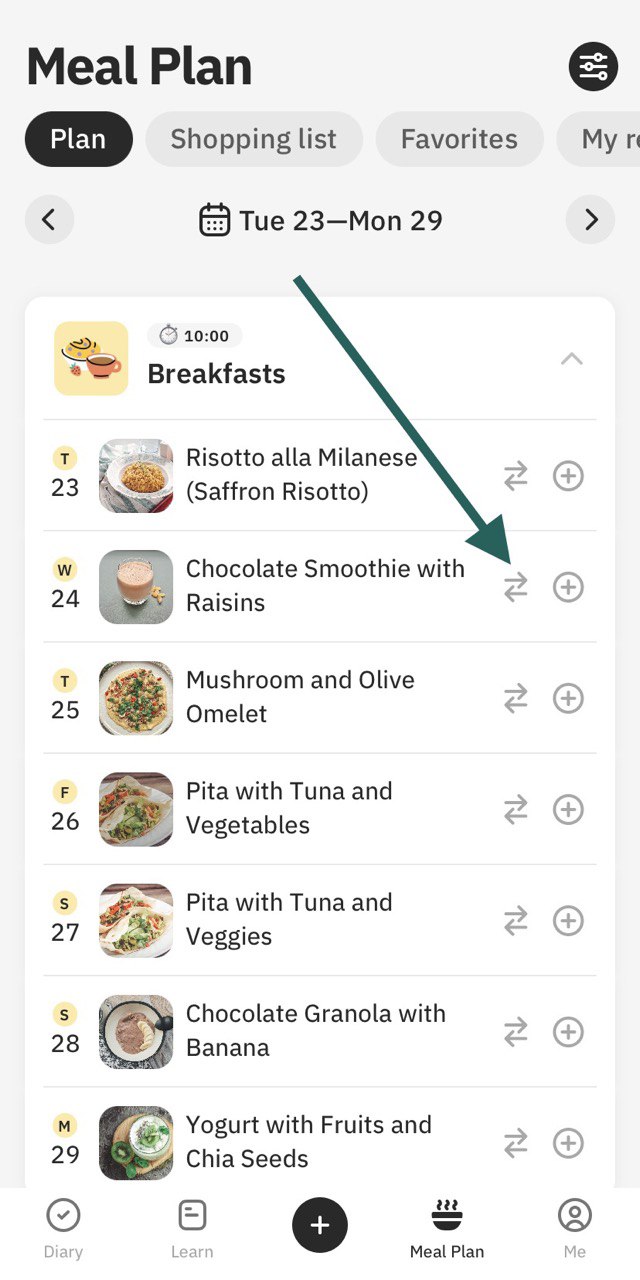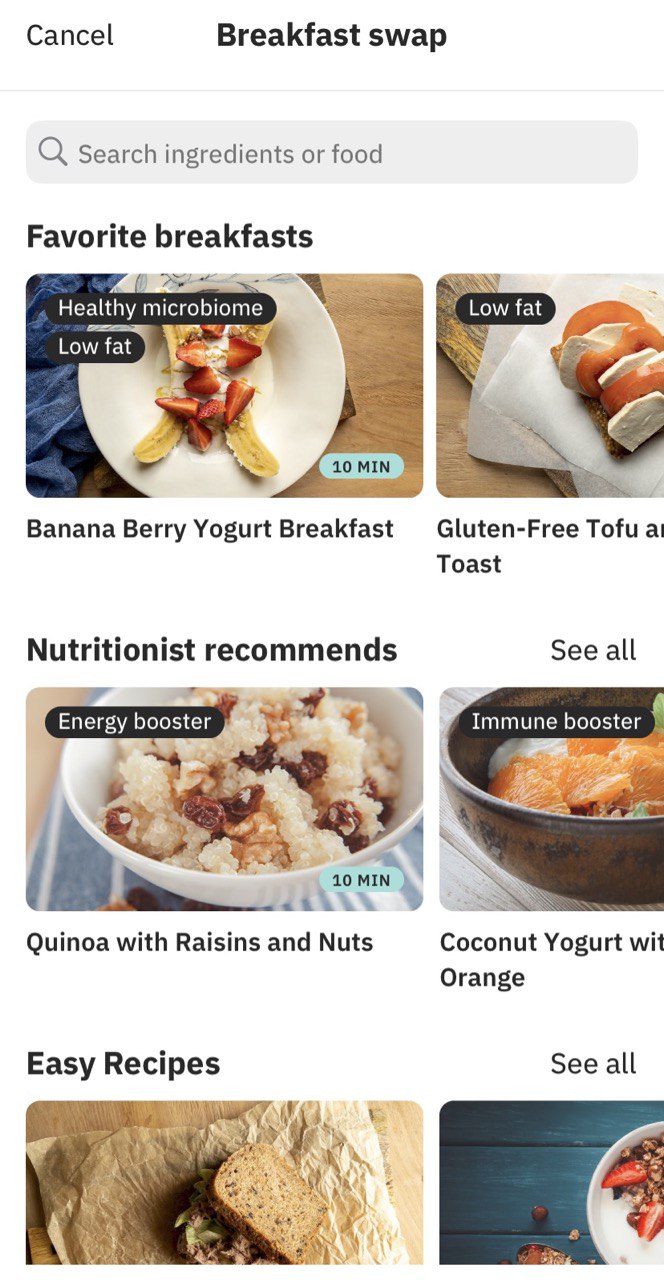 And if you're wondering what ingredients you'll need for the following days, the Shopping list feature is there to guide you. It provides a convenient breakdown of the required ingredients to help you prepare your meals.