If you purchased via the website, you can change the email address by following the steps below:
Log in to your account here:

https://unimeal.com/meal-plan

;

Press on your email address on the right top corner of the page;

Input your new email address and press "Confirm."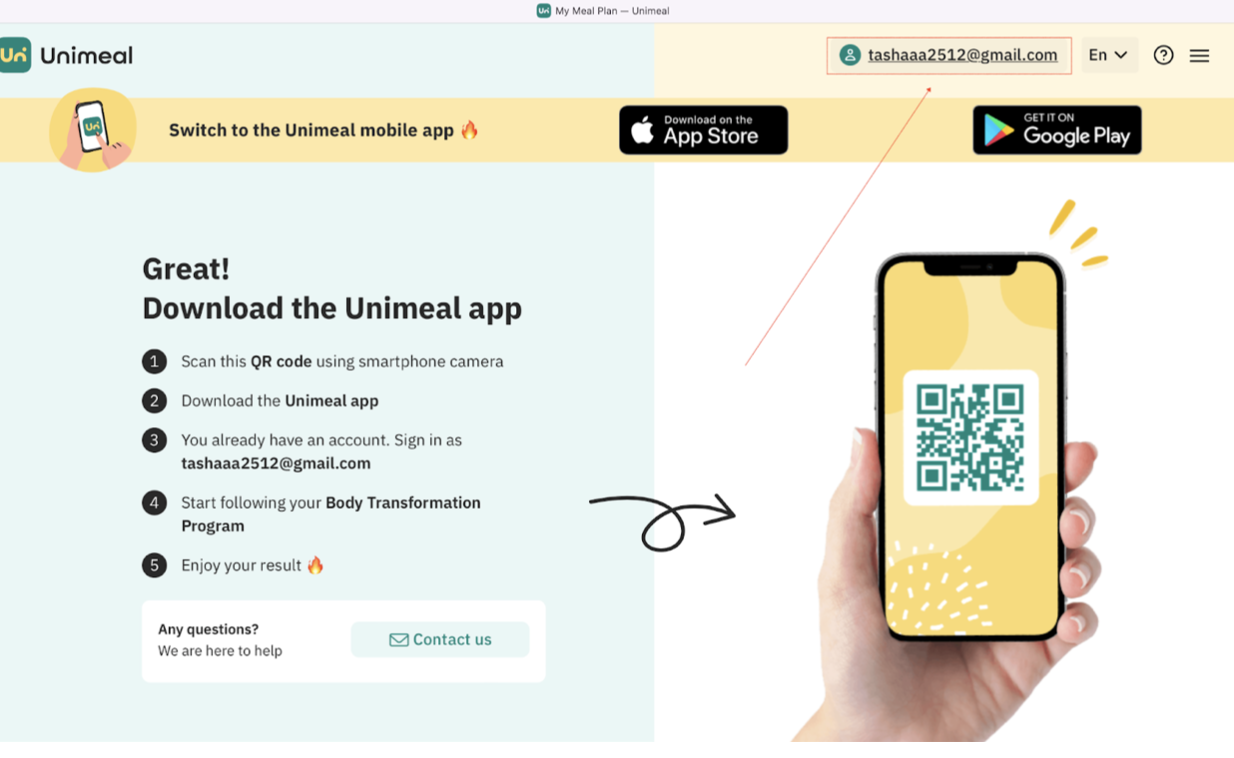 If the email address you are trying to update is already in use, you may have previously used this email address to sign up for another Unimeal subscription. Please enter a different email address or reach out to the Support team with the following details for further assistance.
Unimeal User ID or the current email address associated with your Unimeal account;

New/correct email address;
If you made a mistake in your email address during registration, please contact our Support Team and provide the following information:
Date of Payment;

Paypal invoice ID/ BIN and the last 4 digits of your card;

New email address.