Once you are satisfied with your meal plan for the week, go to the Shopping list.

You can find the Shopping list in the Meal Plan section: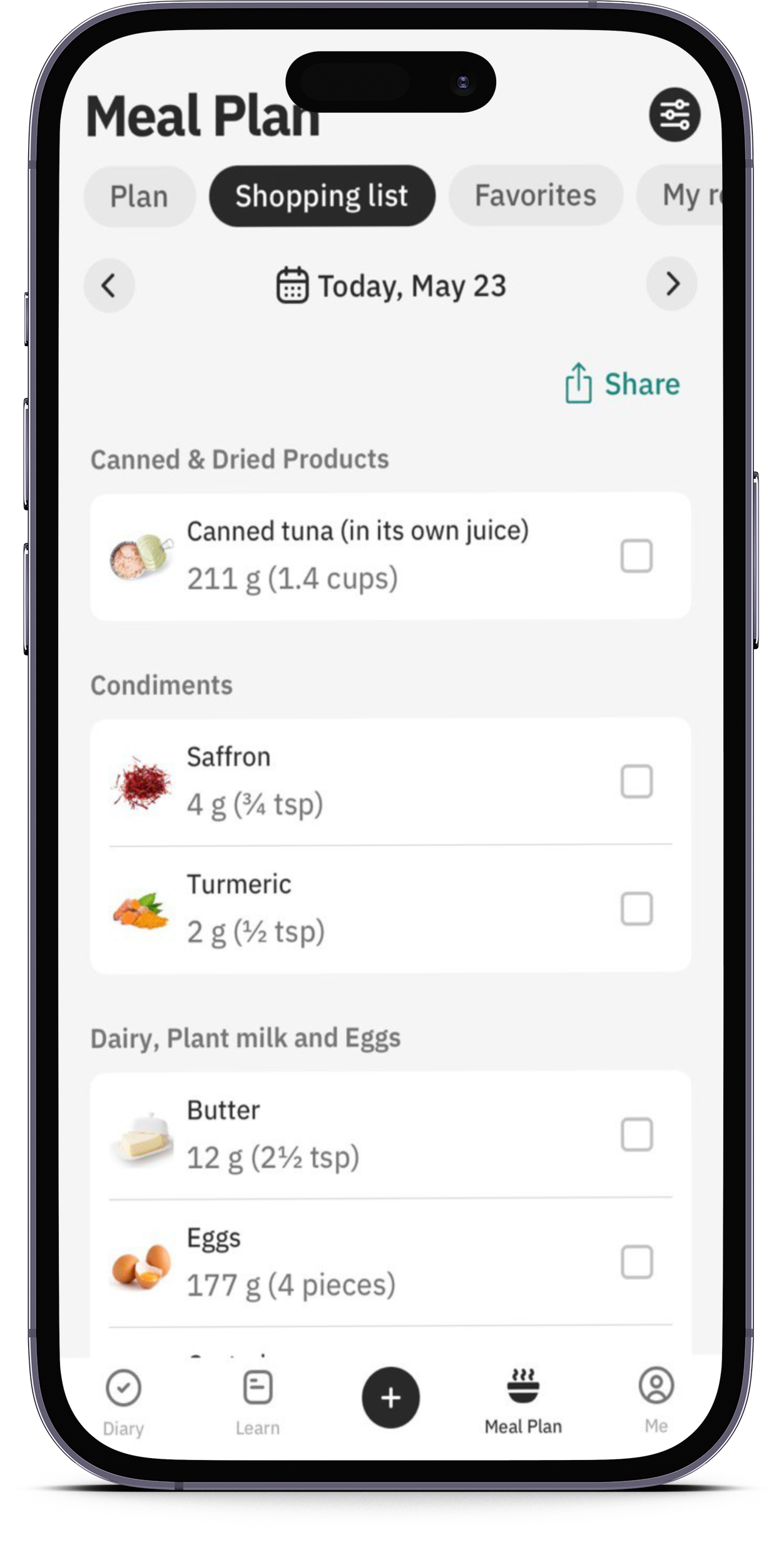 Your Shopping list includes all the products you will need for the current week, which are split by their type (Dairy, Fruits, Grains, etc.). Information about the products' pieces, amount, and weight is also here.
For each day of the week, you can see a detailed list. Scroll down to see all the needed ingredients.

For your convenience, you can use the calendar to choose to display your shopping list for several days at once: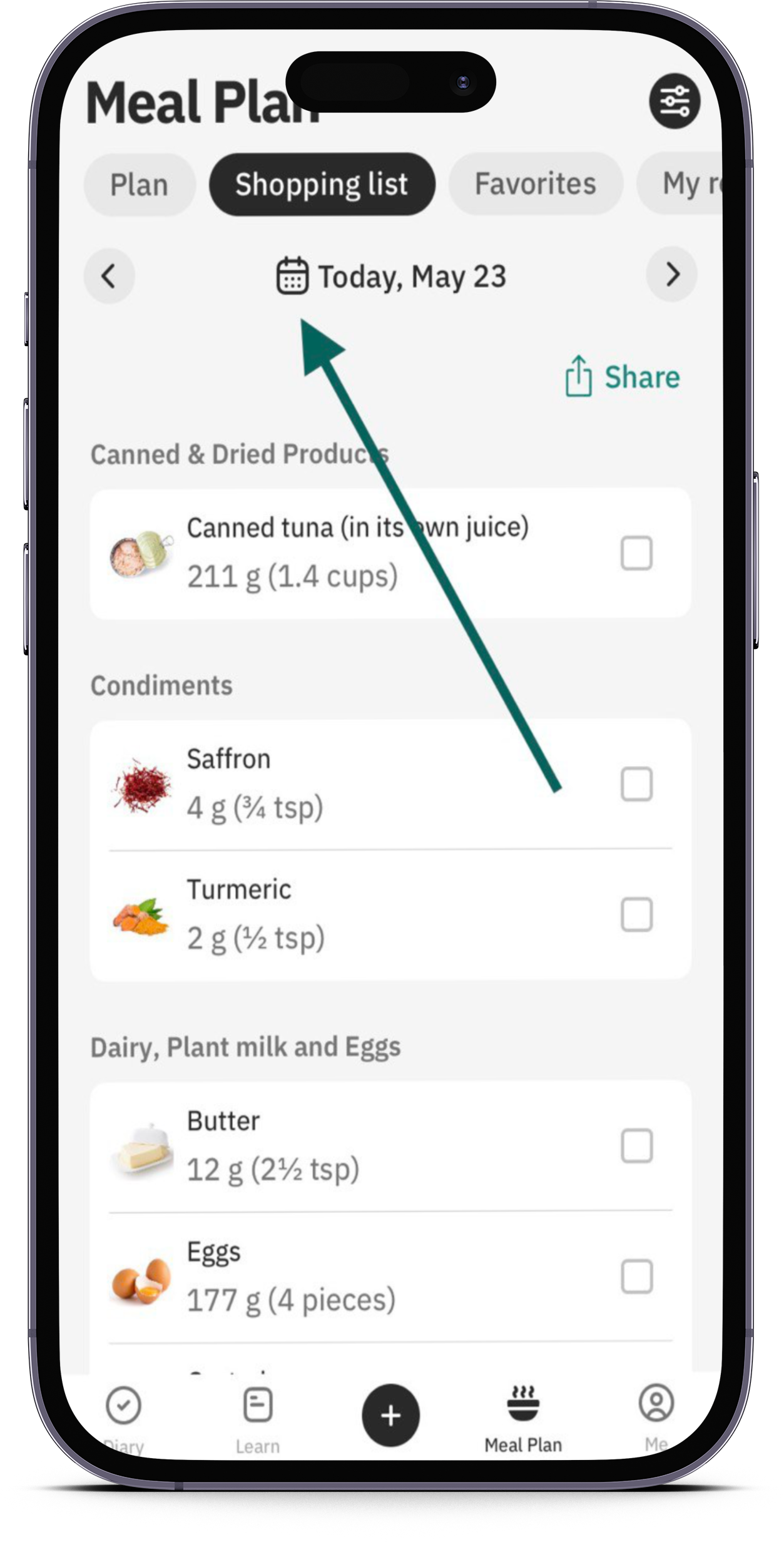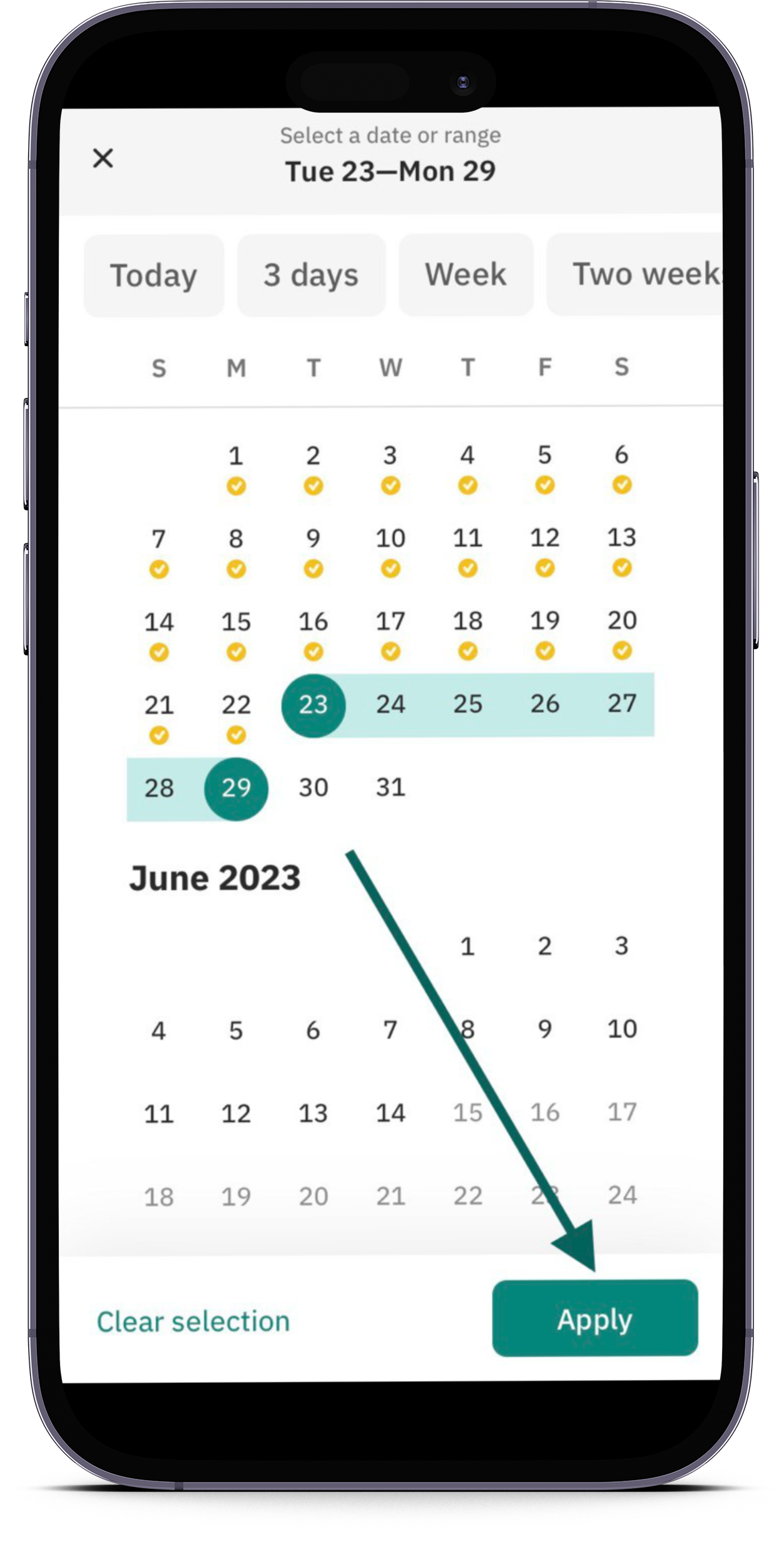 Please note that the maximum period you can choose to display your shopping list using the calendar is 14 days at maximum.
Once you select your shopping period, you can mark all the products you have or already have bought. Just select the checkbox to mark: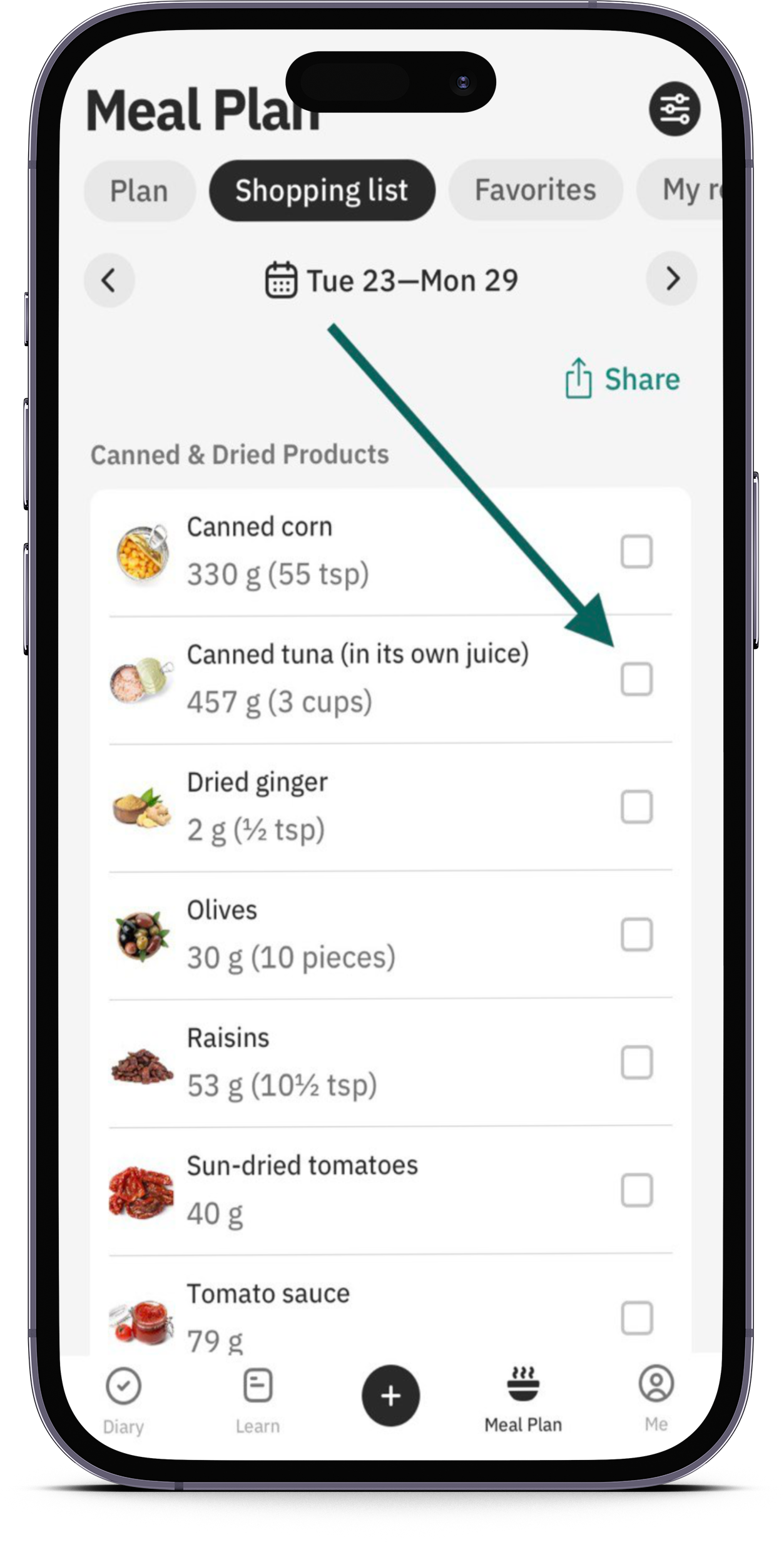 As you make purchases from your list, you can mark them off here, and they will be crossed off. This way, you can see what you already have and what you still need to buy.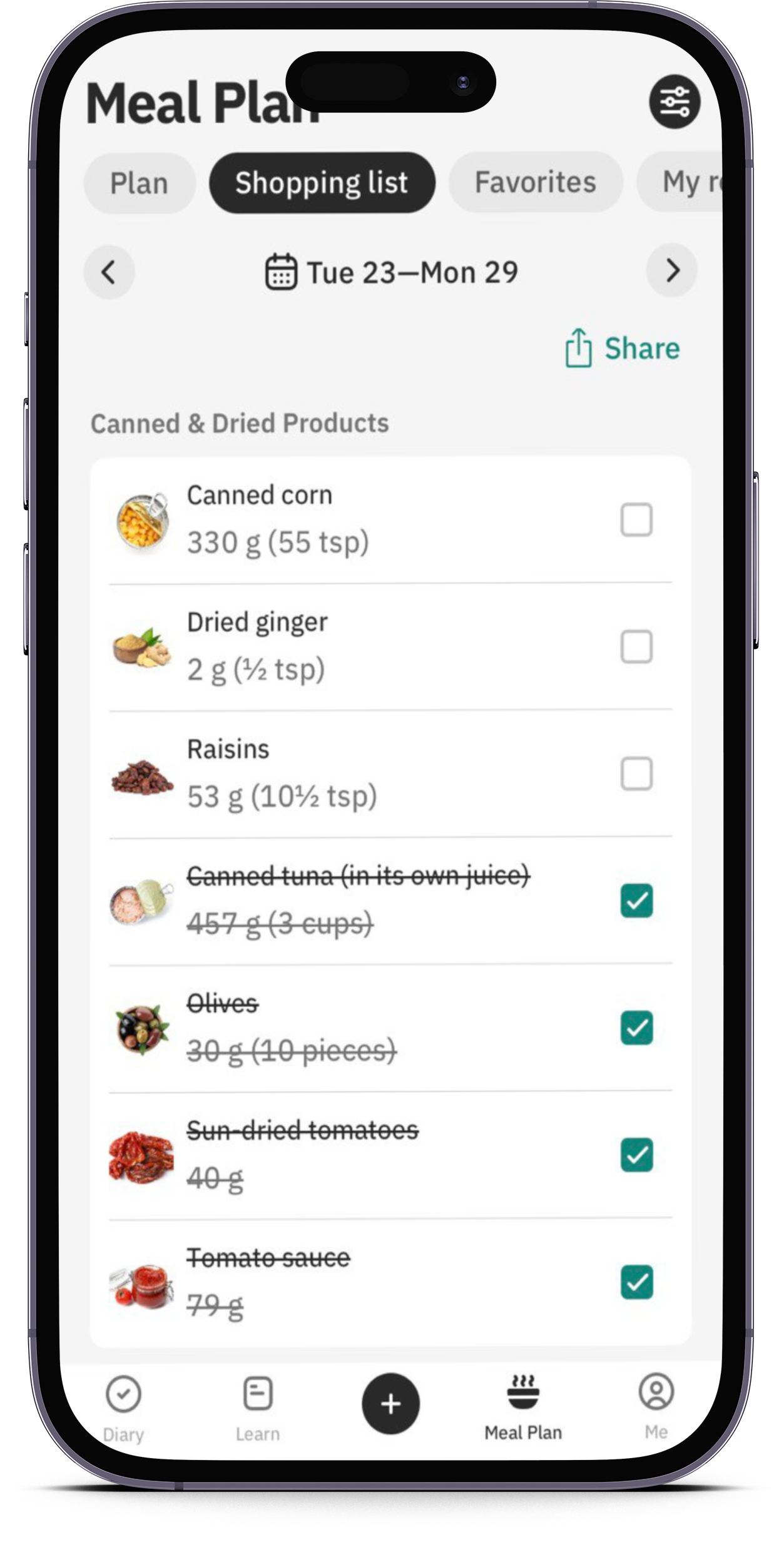 If you want someone to help you with shopping, you can use the Share option and send the Shopping list via your preferred messengers.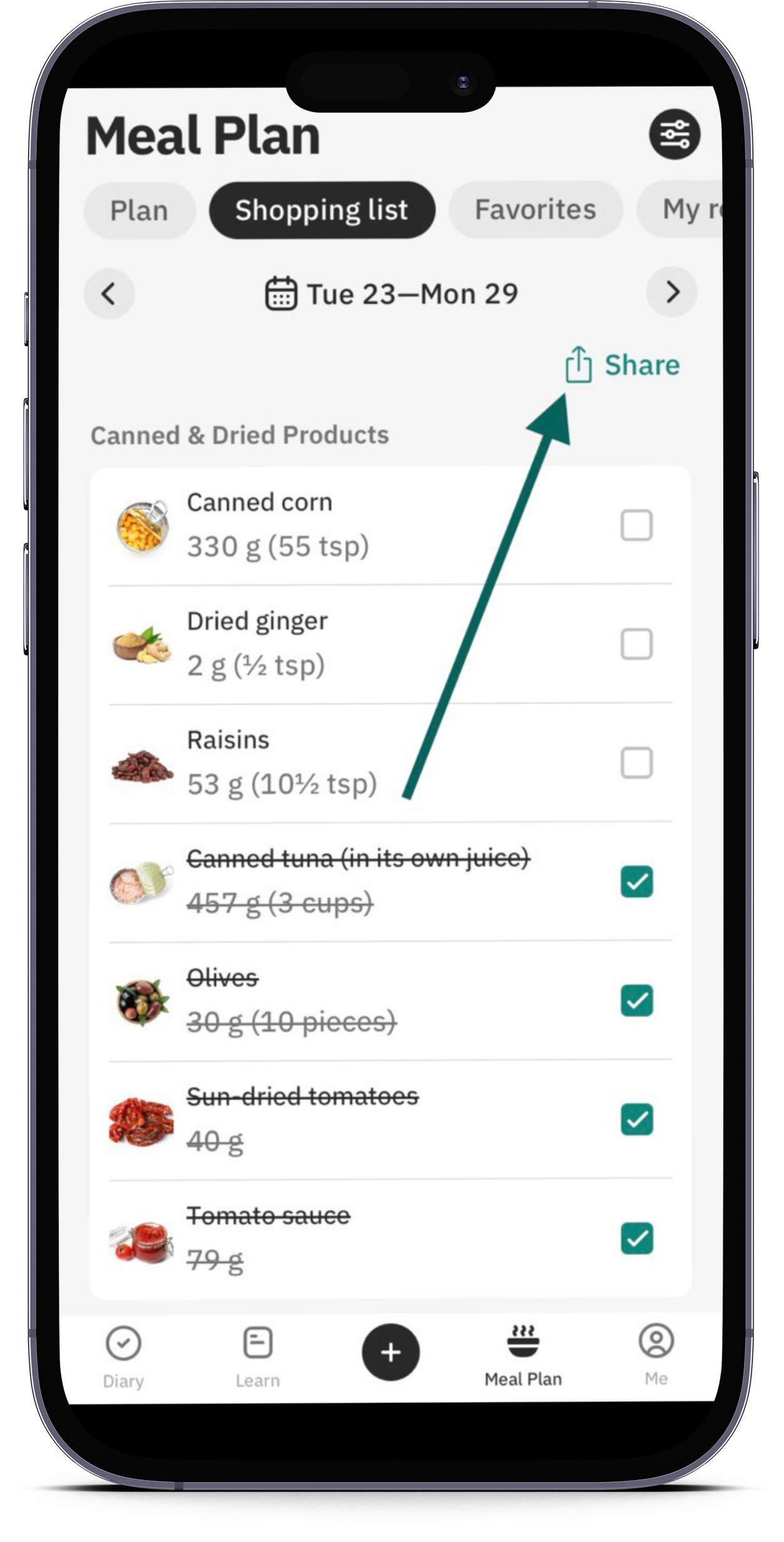 We recommend reviewing your Meal plan for the week ahead, changing recipes if necessary (you can do this using the Swap or Edit recipe features), and only after that uploading a complete Shopping list.