If you have a question or concern that hasn't been answered in our Support articles, we are here to help!

There are a couple of ways that you can get in touch with us:

1. Email
You can submit your request via our Contact Form or email us directly at support@unimeal.com.

We work 24/7 and will endeavour to get back to you within 1-2 business days.
Please provide the correct email address associated with your Unimeal account so we can identify you.

2. Contact us in the app
Alternatively, you can ask us any question directly from the app:
- in the
chat
(
Diary Tab → Top Right corner
):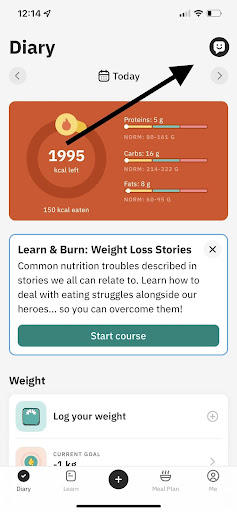 - or by sending a form (Me Tab → Settings → Help → Support):
If you feel like you need some help with using the app or want to get more information - feel free to let us know. Our Support team is happy to help anytime!