Understanding how it all works is the most important ingredient in successful weight loss.
This way, even without any special tools, you'll be able to pick healthier snacks, control your portions, balance your nutrition to get all the crucial nutrients, and so on.
In the Unimeal app, we make sure to guide you step by step and educate you on how to change your eating habits. Our experts are constantly working on new articles and courses to help you explore the healthiest ways to get into shape.
Here you'll find the answers to all the tricky questions:
️What is the best source of energy: chocolate or whole-grain bread?

️What can you eat before a workout?

️Does mashed potato have fewer calories than fried ones?

... and many more
How to learn?
Go to the Learn tab and explore available articles and courses.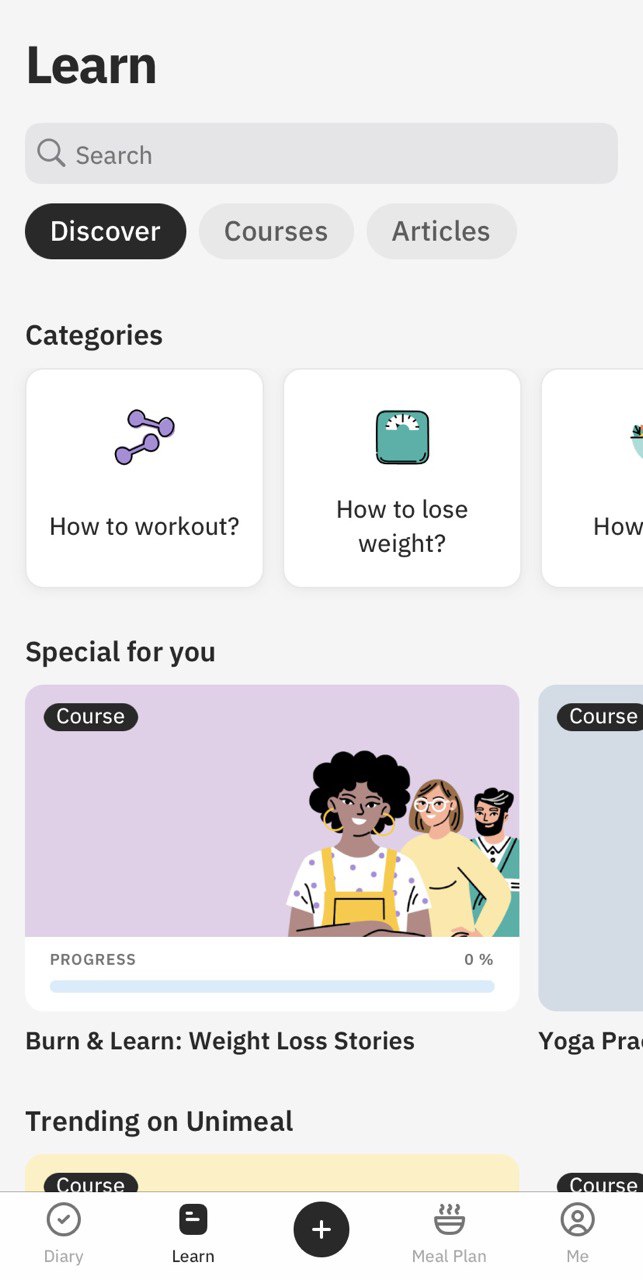 In the tab Discover, you can choose one of the following categories and see all courses and articles related to it:
Maintain health;

How to eat;

How to lose weight;

How to work out;

Understand nutrition.
Also, you will see here:
Special for you

section, where you can find previously started courses and individual recommendations;

Trending on the Unimeal

section, which shows the most popular courses at the moment.
In the Courses tab, you will see all available courses.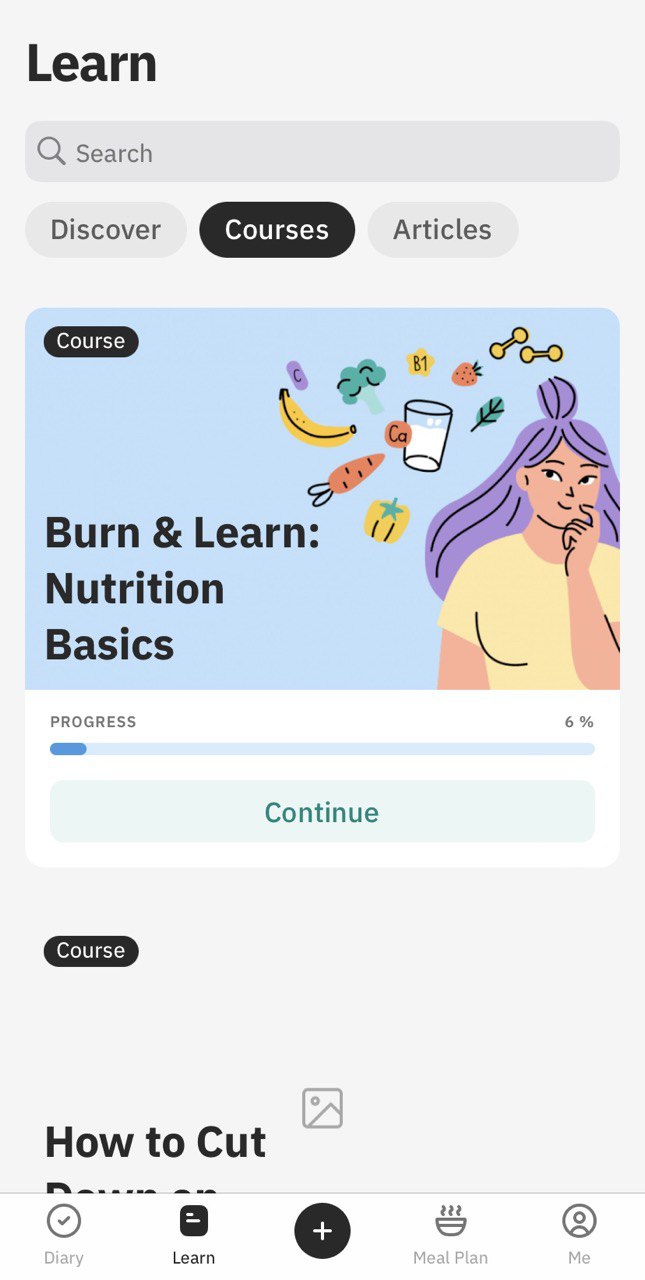 To take a course, click on it, then tap Start course: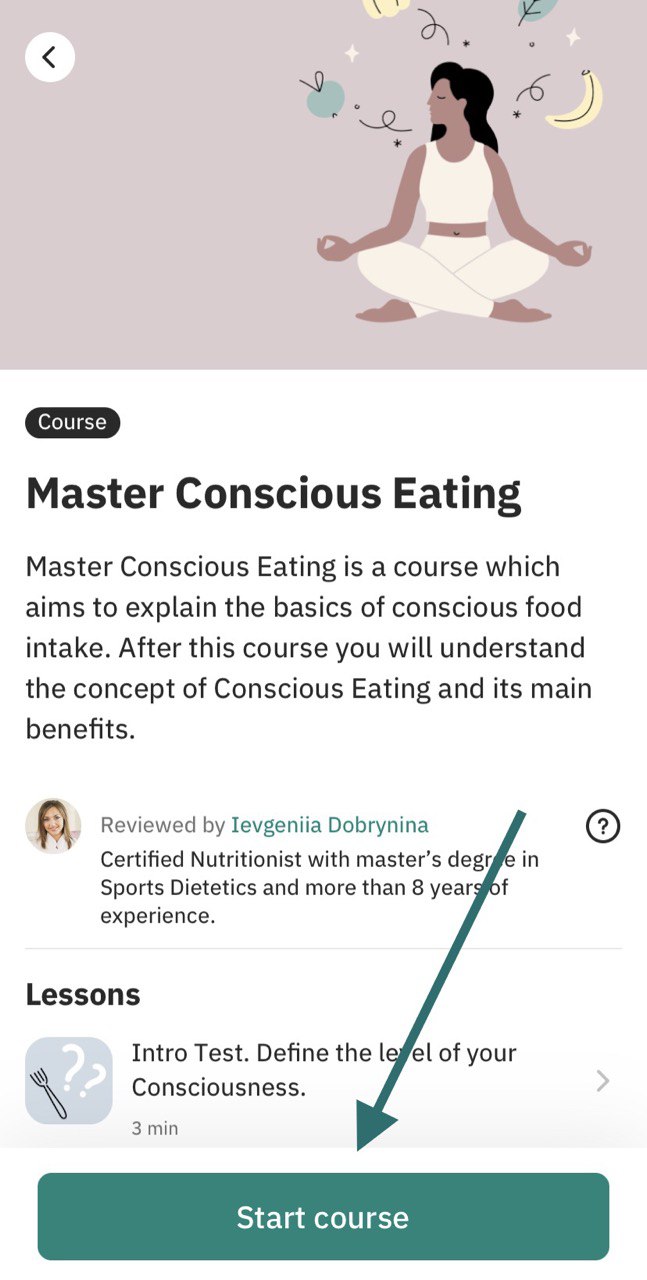 Swipe or touch the edge of the screen to move next or back: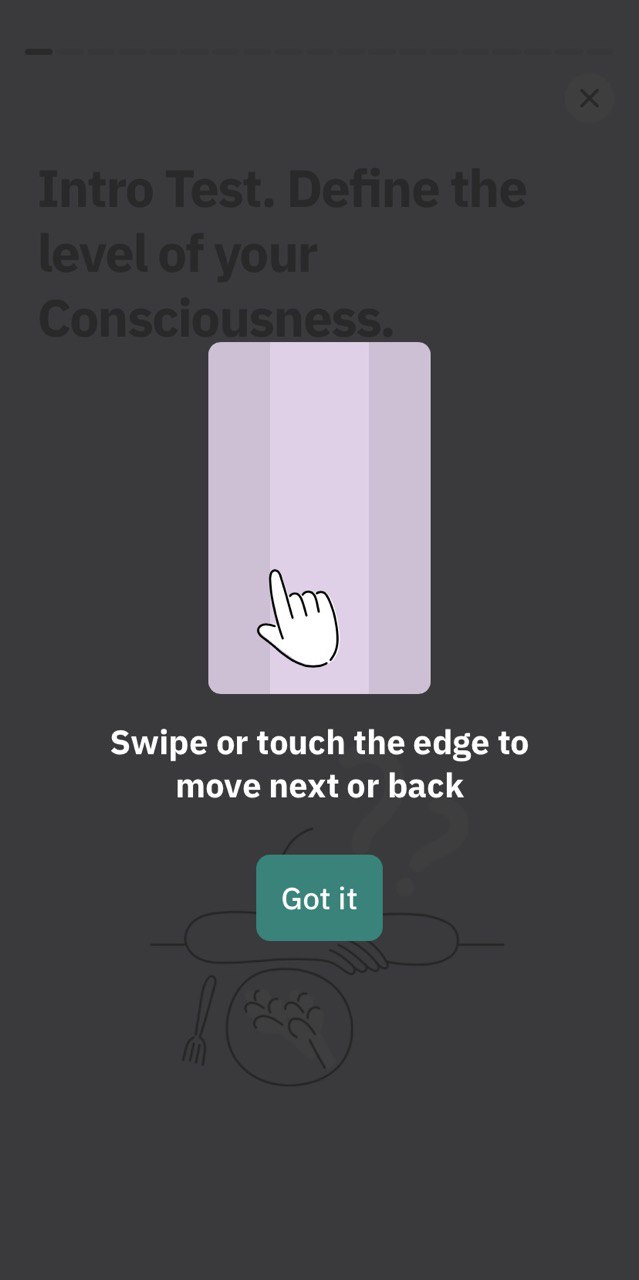 You can also choose the lessons one by one in the list below and come back later if you'd like to reread them.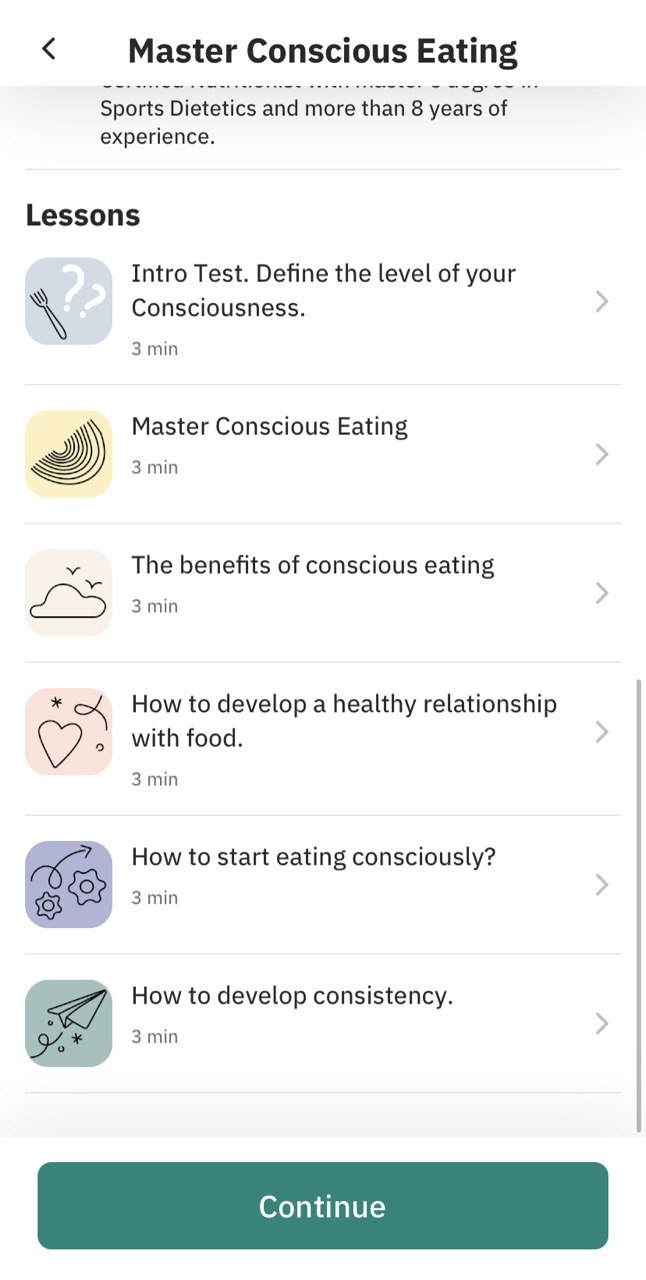 After completing each of the lessons, you will have the possibility to rate it from 1 to 5. We highly appreciate rating our courses and articles because it helps us become better and more useful for you.
Learn the lessons one by one to complete the course. When you finish the lesson, it will be marked with a green tick in the list of lessons.
Also, you will see on the Course page:
your progress - % of completed lessons:

information about the author - one of our certified specialists.
The tab Articles shows the list of articles.
Just choose one of them and read a text. At the end of the reading, it is possible to mark the article as read. After this action, the article will be marked by a green tick in the list.