This feature gives you the possibility to collect all your favourite dishes in one place. It's in the section Meal Plan.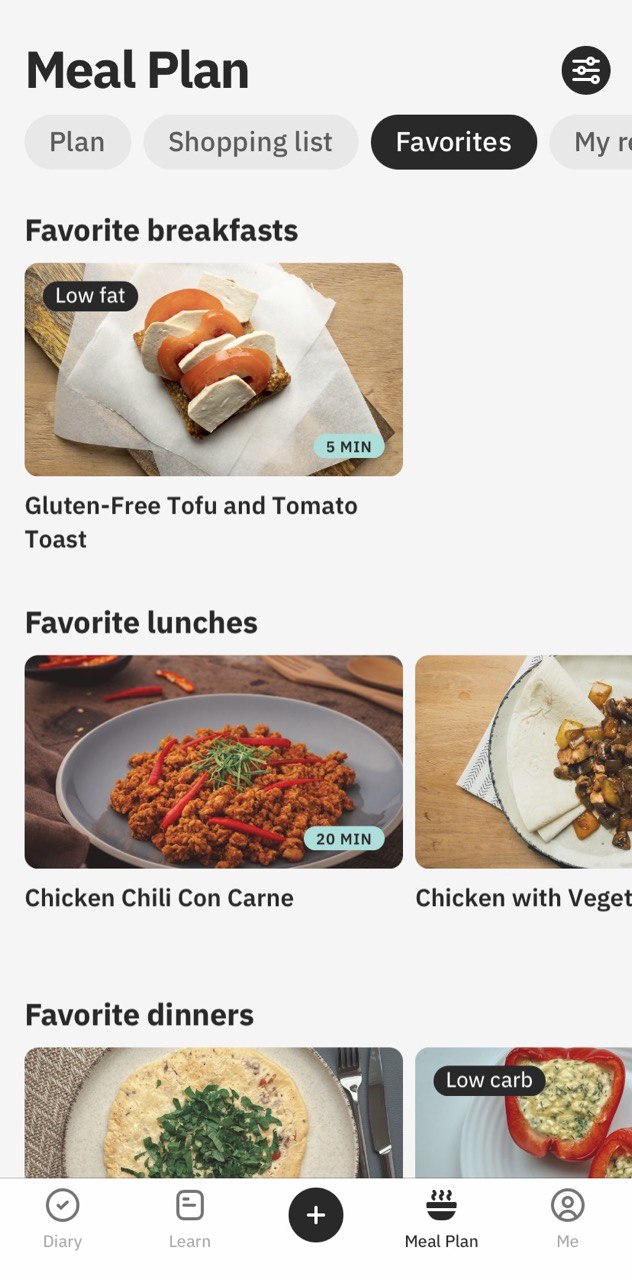 Meals are divided here into different categories for your convenience: Breakfasts, Snacks, Lunches, and Dinners.
If you find in the app a recipe that looks delicious and you want to try it later, just press Save, and it will be saved to your Favorites: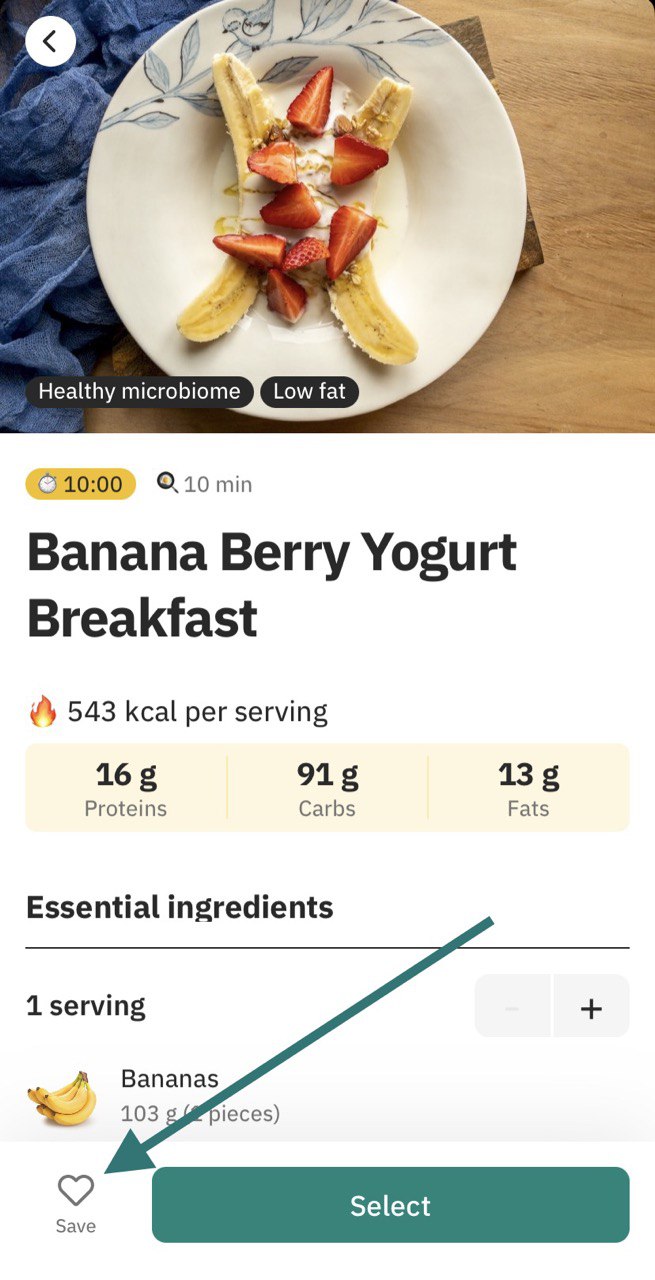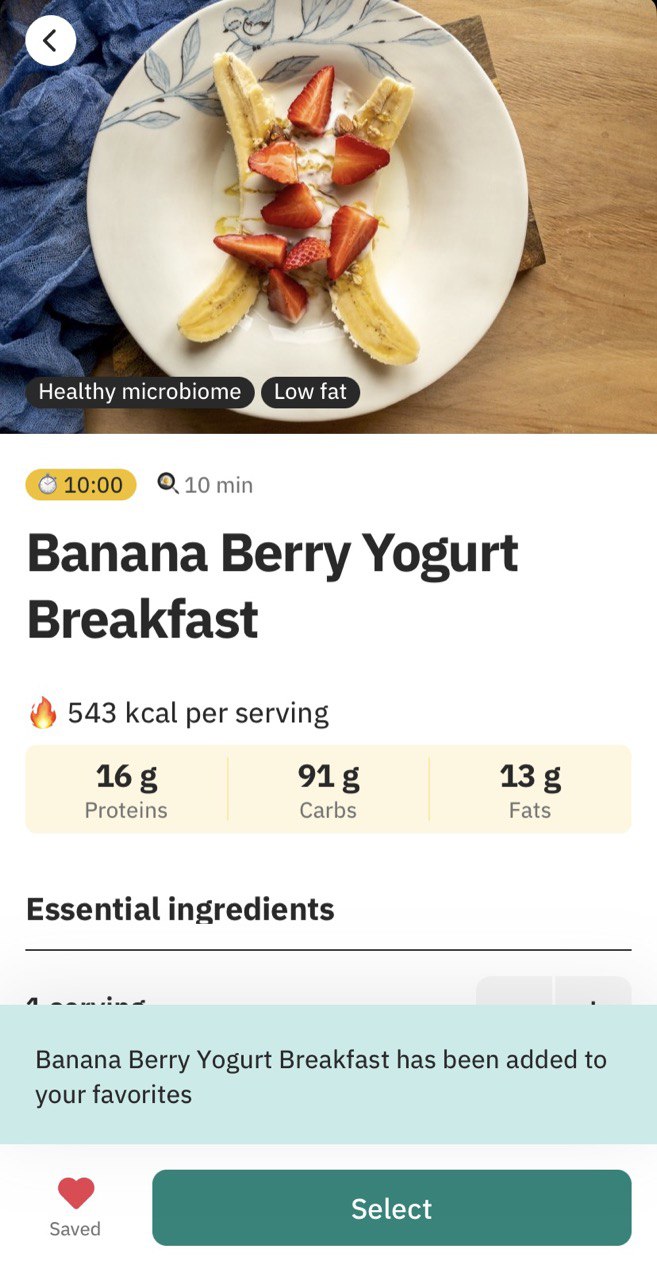 Every meal page has a lot of information: approximate cooking time, ingredients, and step-by-step instructions on how to cook it on one's own.
You can also add your Favorites to your Meal plan. Choose a dish that you want to add, press Add to plan and select the day or the days when you want this dish to appear in your plan: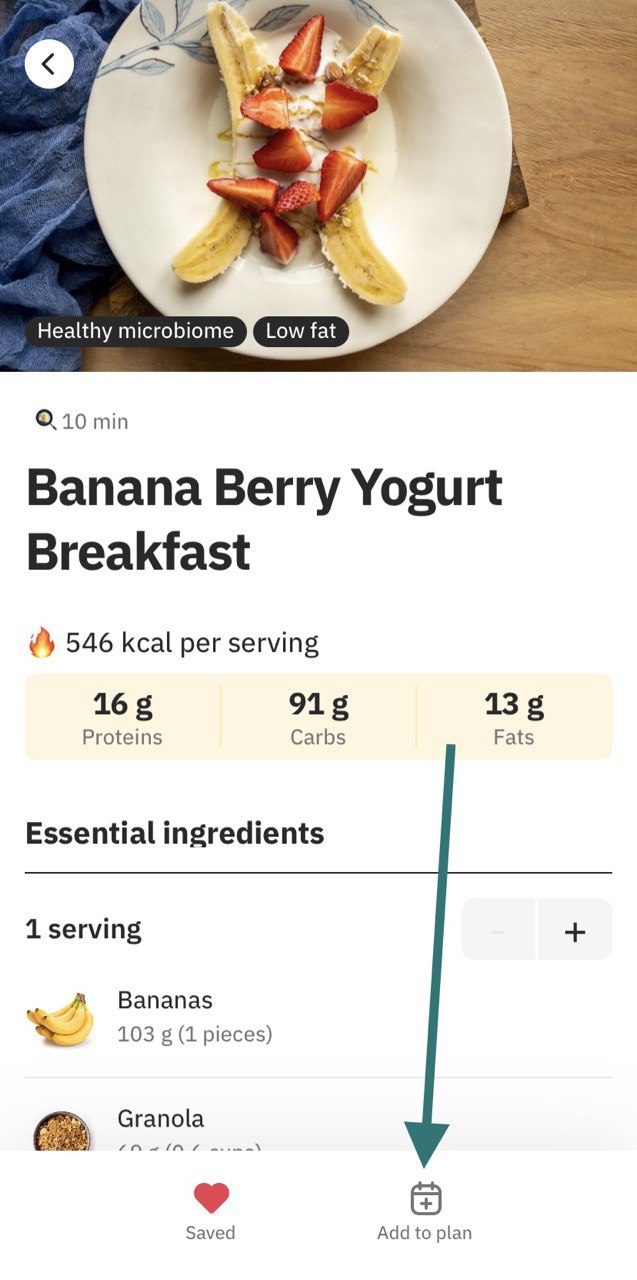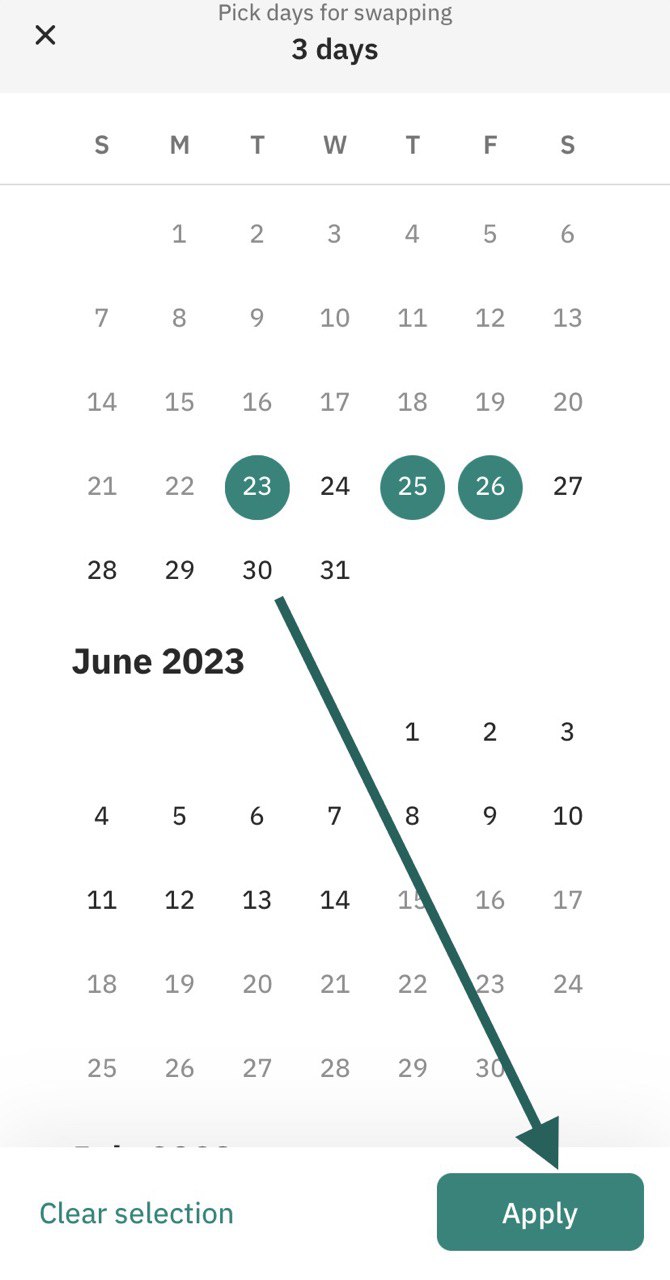 Come back to your Favorites when you want to refresh in memory the recipe of one of your liked meals.
If you want to remove a dish from your Favorites, tap it in your list and press Saved: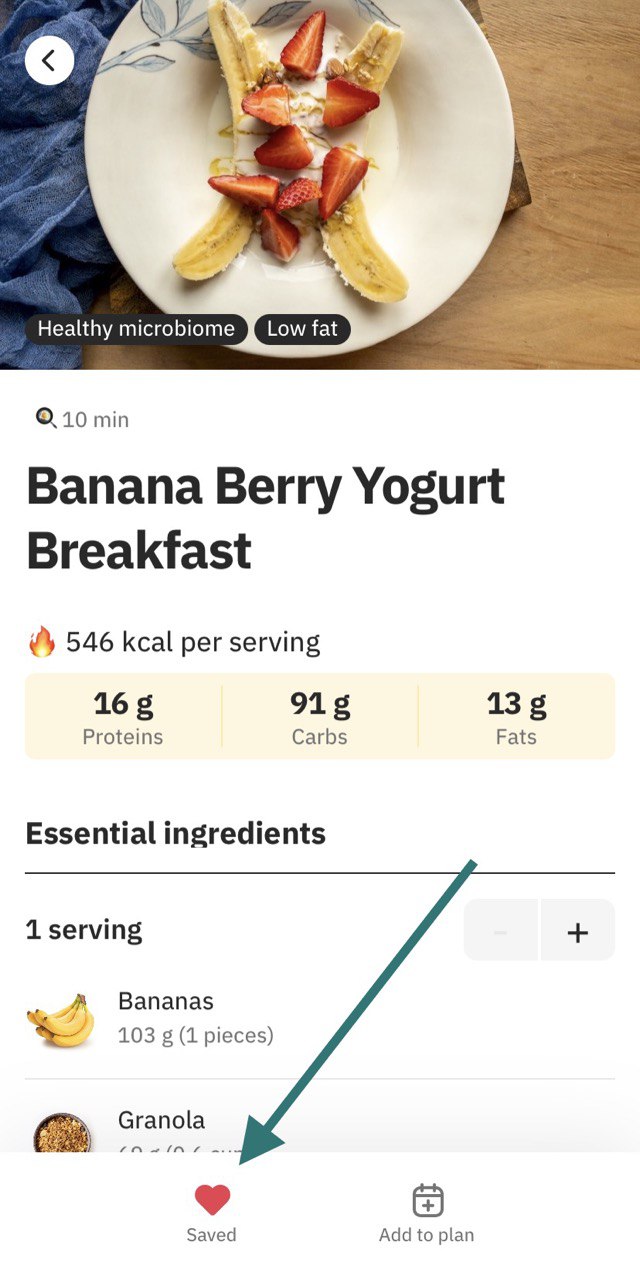 The dish will disappear from your list of Favorites.