Having some rewards for achieving goals is always pleasant. Unimeal app is ready to support you on your way to achieving more.

When you start using the app, you can choose your starting and target weights.
So the target weight is your primary goal. This goal is divided into several smaller goals (for example, -1 kg as 1 goal).
Once your weight is decreased, go to the "Me" tab in the app, press Log weight, then apply your current result: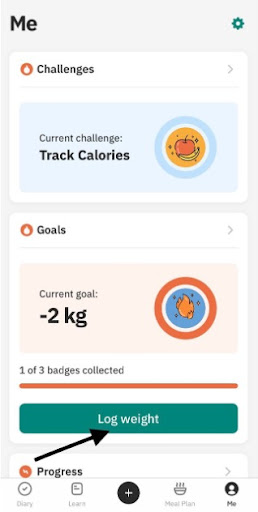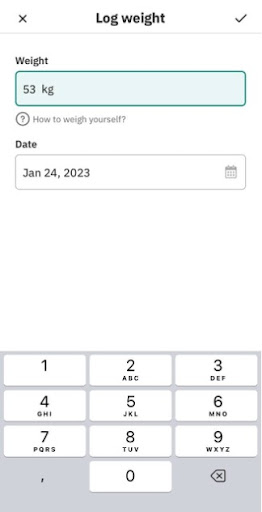 The message on your screen will inform you about your result. You can also share it via messengers if you want:
: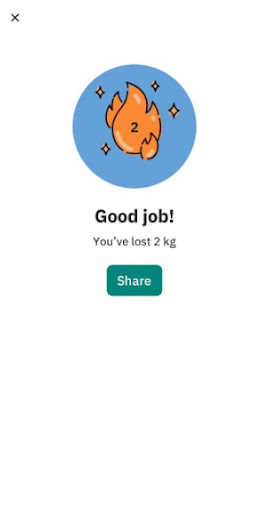 After logging a new result you will receive a new badge. Your badges – your motivation to achieve more.
You can see all badges in your personal cabinet: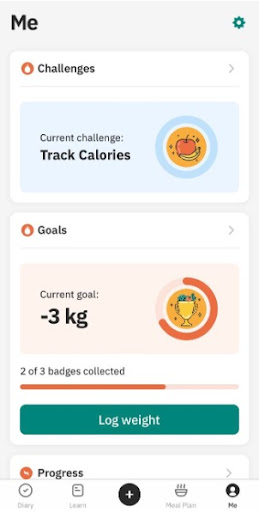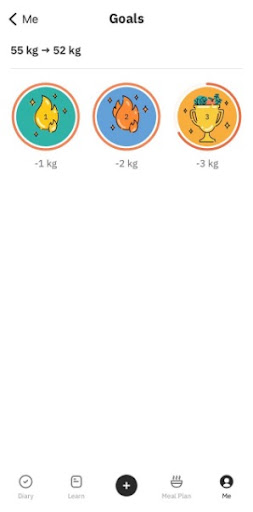 If you accidentally logged in the new weight incorrectly, you need to go to Progress and delete this entry. The badges will also be removed after this action: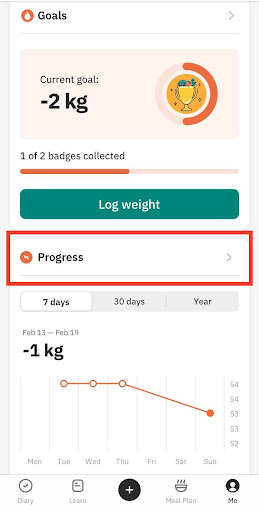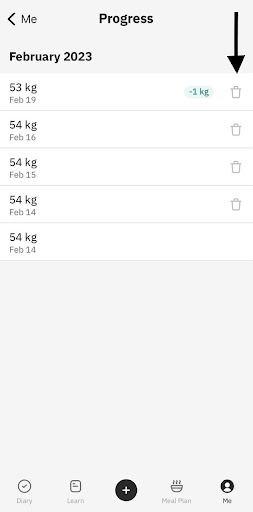 Log your personal goals, collect badges, and be proud of yourself.