Choosing one of the dishes in your Meal plan, you can see a detailed Meal Card which has information about the dish: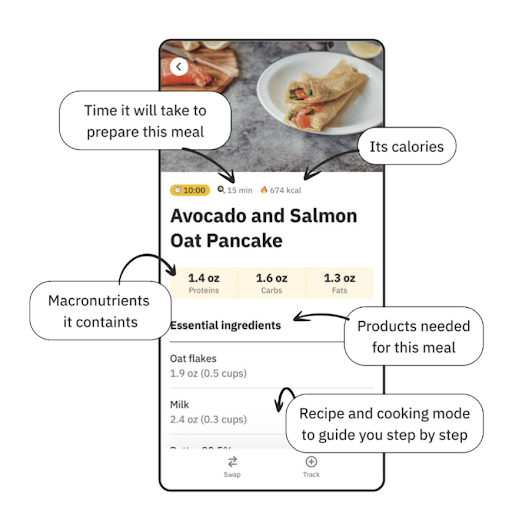 Scroll down and click Start cooking to open the cooking mode. Follow the steps to complete your meal.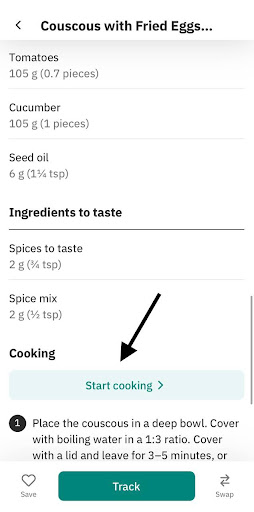 Simply swipe to read the whole recipe till the end: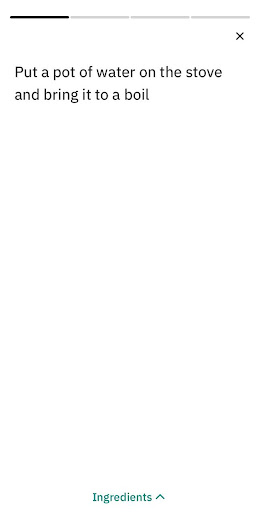 At the end of the cooking, you can rate the dish. It will help us to keep improving our menu and personal recommendations for you.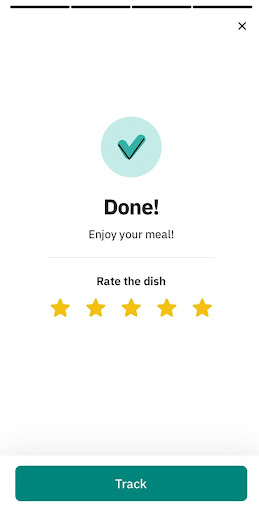 After clicking Track the dish will appear in your Diary in the Nutrition section.