Sometimes you can have a busy day and might forget to track your progress, forget about selected days and times for workouts, or even about your set-up plan meals!
Don't worry - it happens to all of us. It is not always easy to keep in mind your schedule and remember the correct time of each meal and, for example, the time for starting fasting.
In that case, we will remind you about your meal-planned time and time for workouts if you enable notifications.

You can do this in the settings of your phone:
open

Settings

;

choose

Notifications

;

enable the toggle near the

Unimeal

app;

customize notifications according to your preferences.
After allowing your phone to send notifications, you need to go to the app and set up your preferred time for every meal:
Go to

the "Me" tab

, press

the gear icon

, and choose

Notifications

: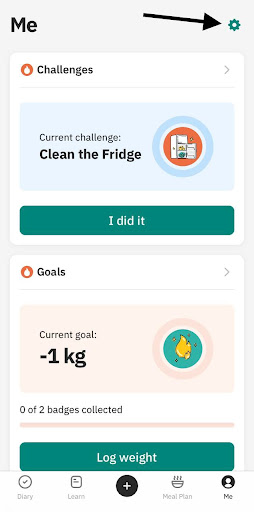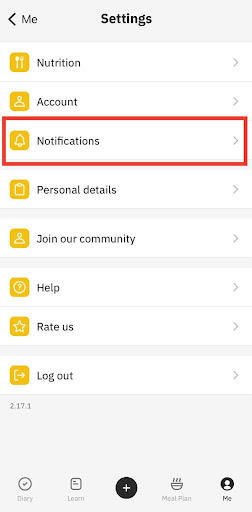 2. Choose Meals or Workouts to set time for reminders: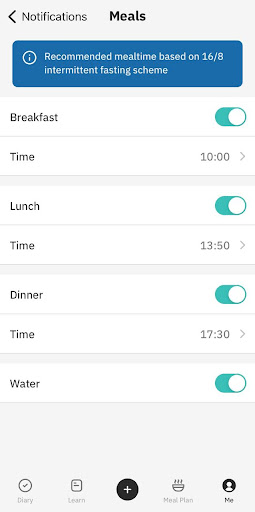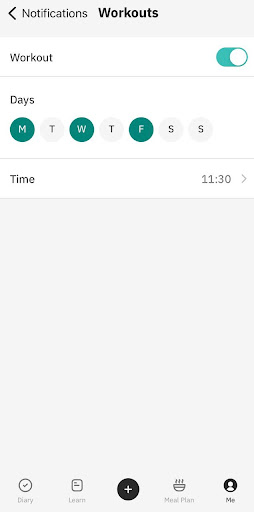 After choosing a convenient time you will get notifications on your phone on the established schedule.