If you like some dish that much you want to eat it every day, you can easily set this meal as daily repeated.
Just tap this dish in your Meal Plan and press Swap. You can do it also from the meal card itself: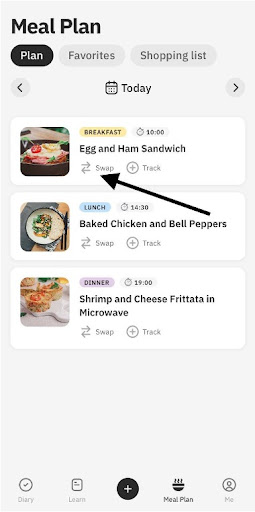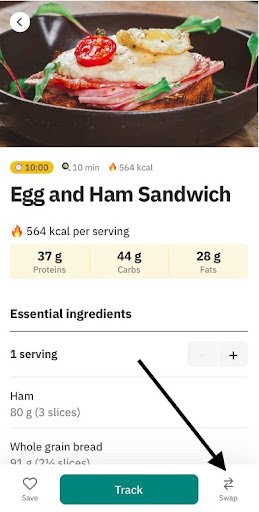 Find this meal once again in the search field or in your Favorites: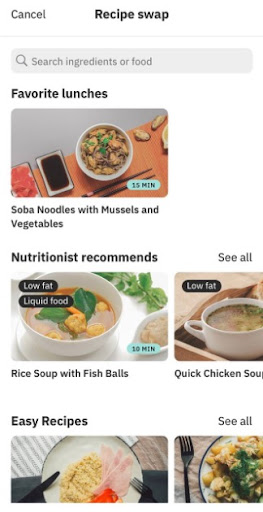 Tap this dish and press Select: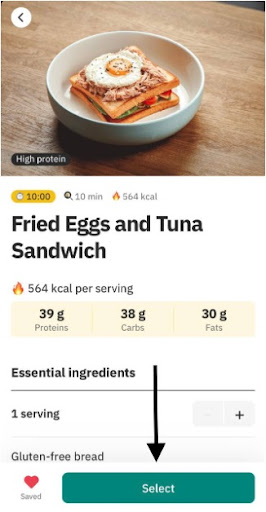 Choose For every day: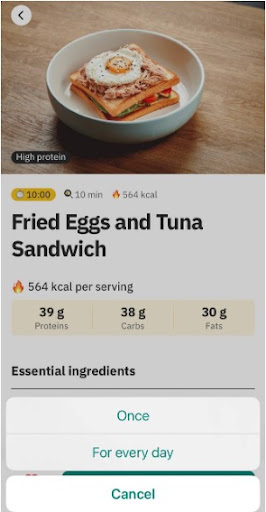 That's all! The dish will be repeated every day as your constant Breakfast, Lunch, Snack, or Dinner, depending on what you chose to swap before.