Do you like some dishes, but want to change one ingredient or more to make them especially tasty for you?
No problem here. Use our feature Custom recipe (the feature is currently available only for Android users).
Go to your Meal Plan and choose the meal in which you want to swap ingredients.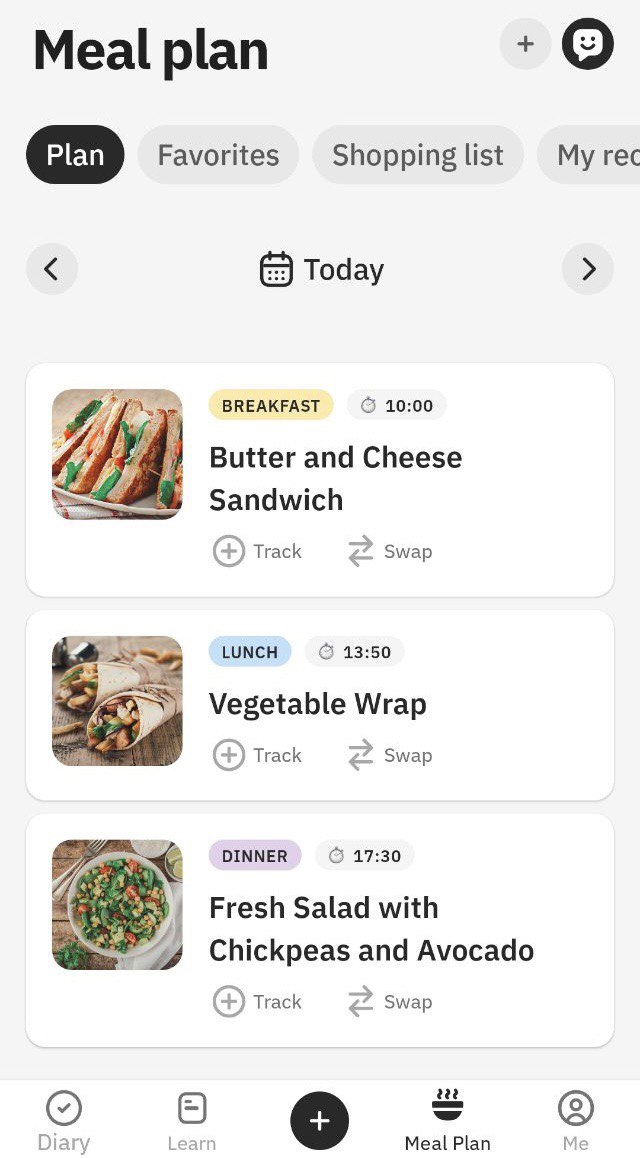 Select one of the ingredients by tapping, then press Swap (twice):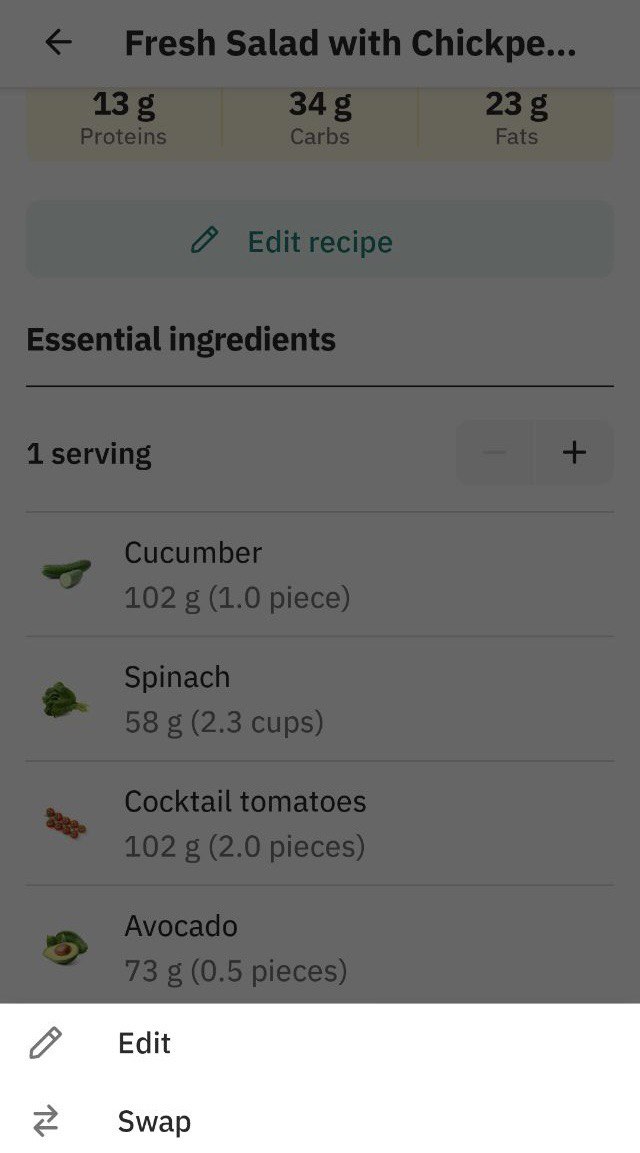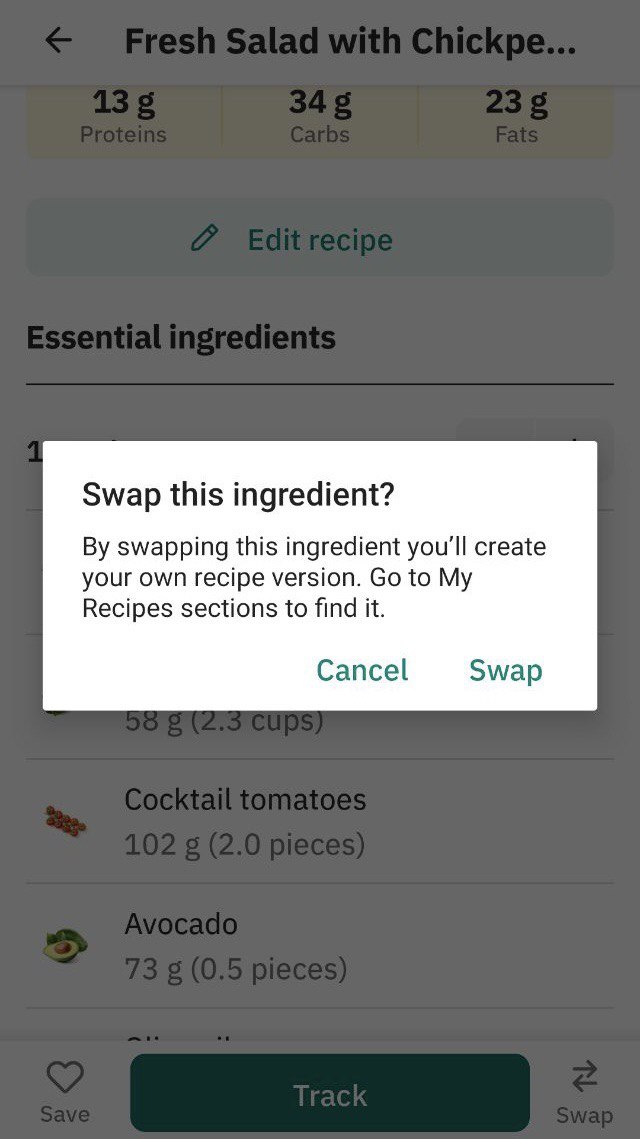 Choose the new ingredient that's suitable for you: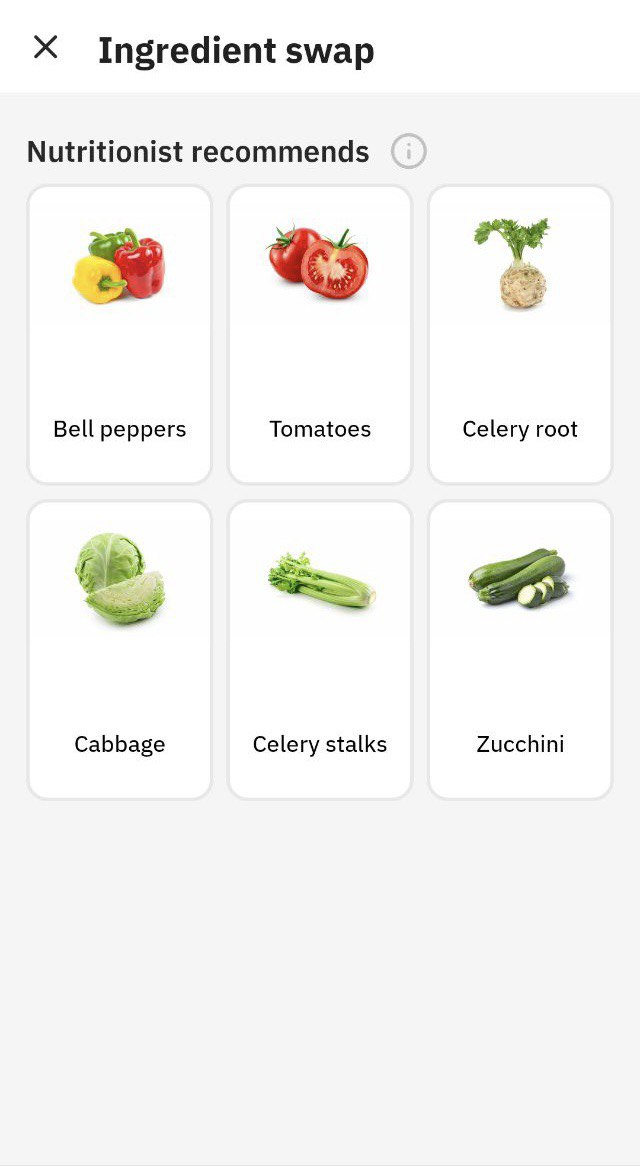 Press Swap again: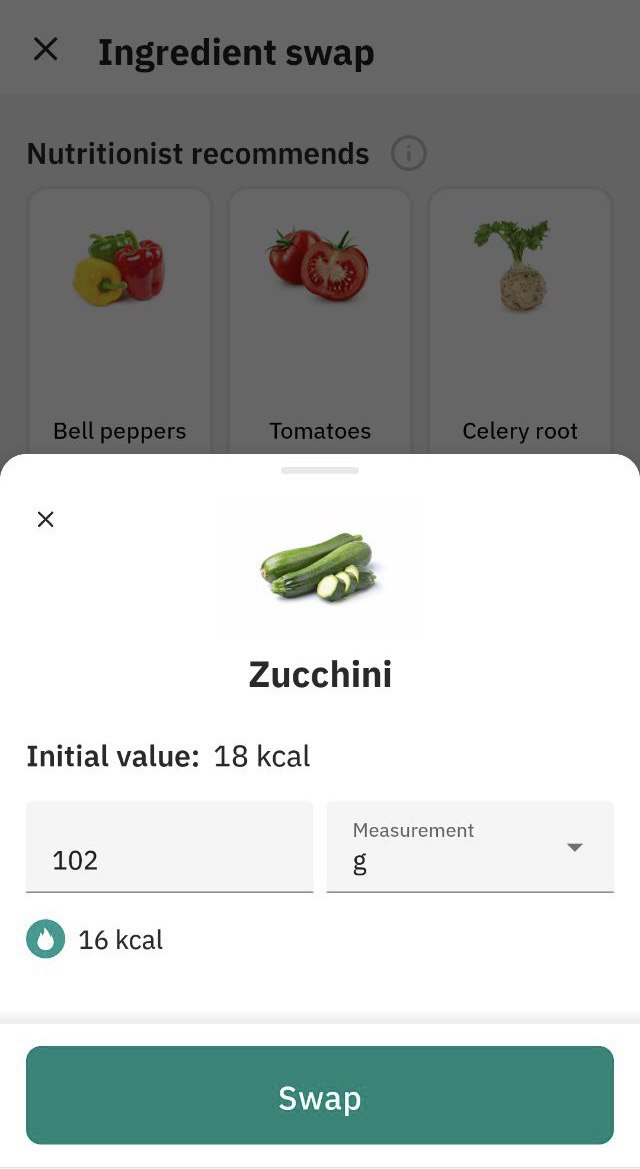 Then press Save changes: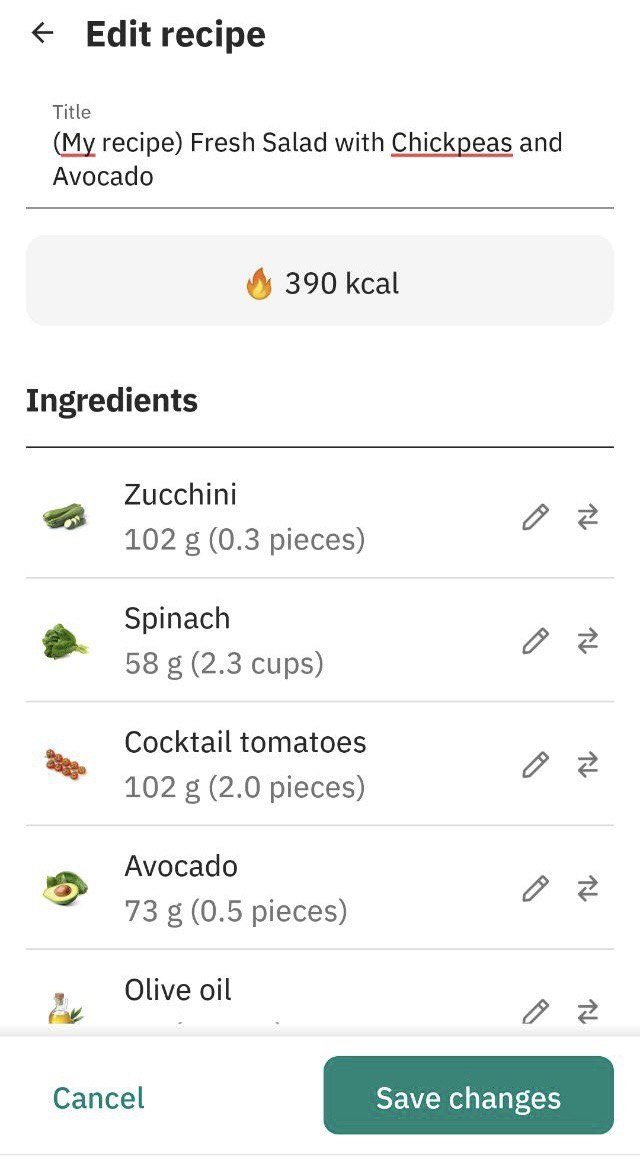 You can also update this recipe for all days if it happens more than once in your Meal plan: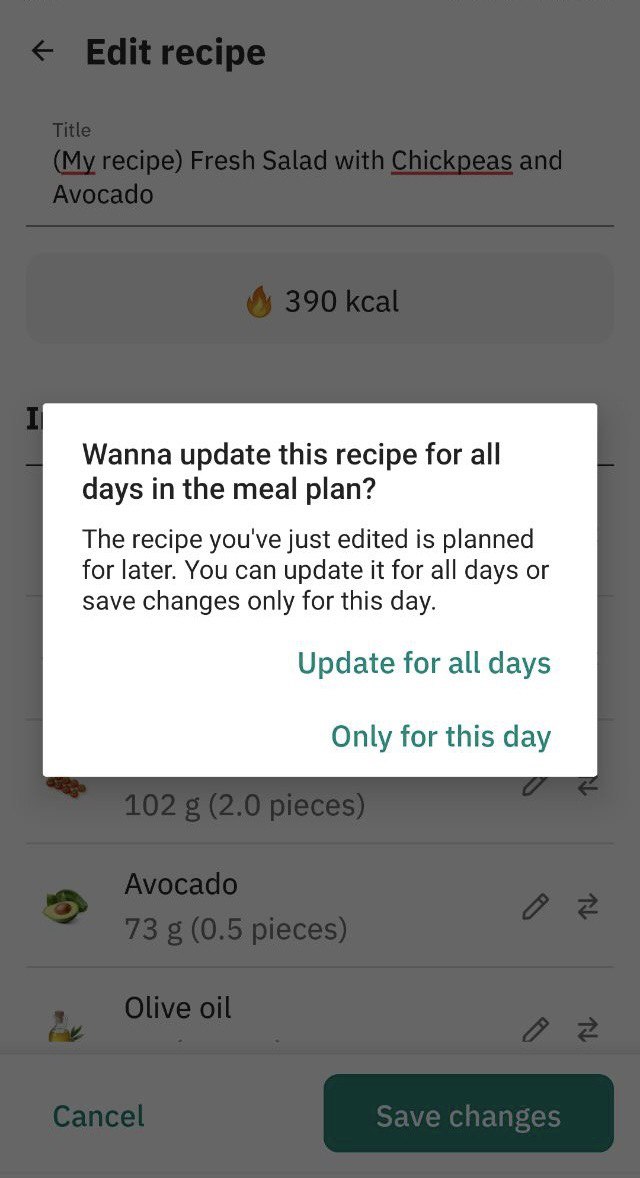 The recipe will be customized and appear in the tab My recipes in the Meal Plan. In this tab, all your customized recipes will be placed.