Using the app's recipe editor feature, you can easily customize your recipes to your liking and add your personal touch.
Go to the Meal Plan tab and tap the recipe you want to edit. Press the Edit Recipe button, then press Edit again: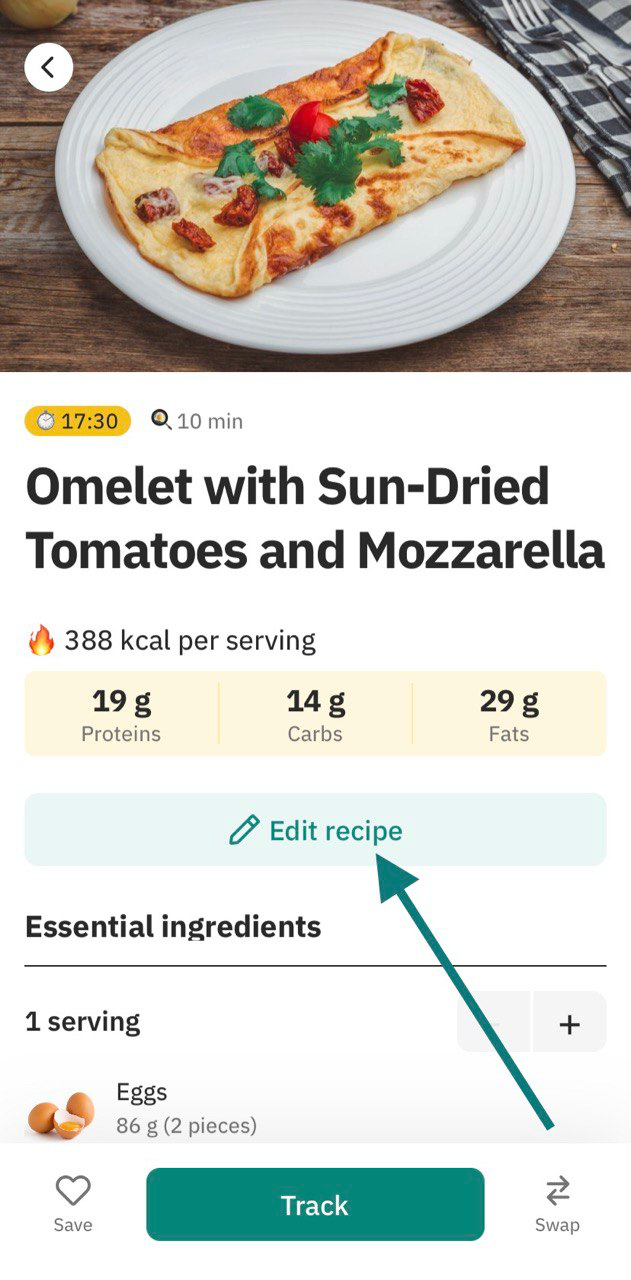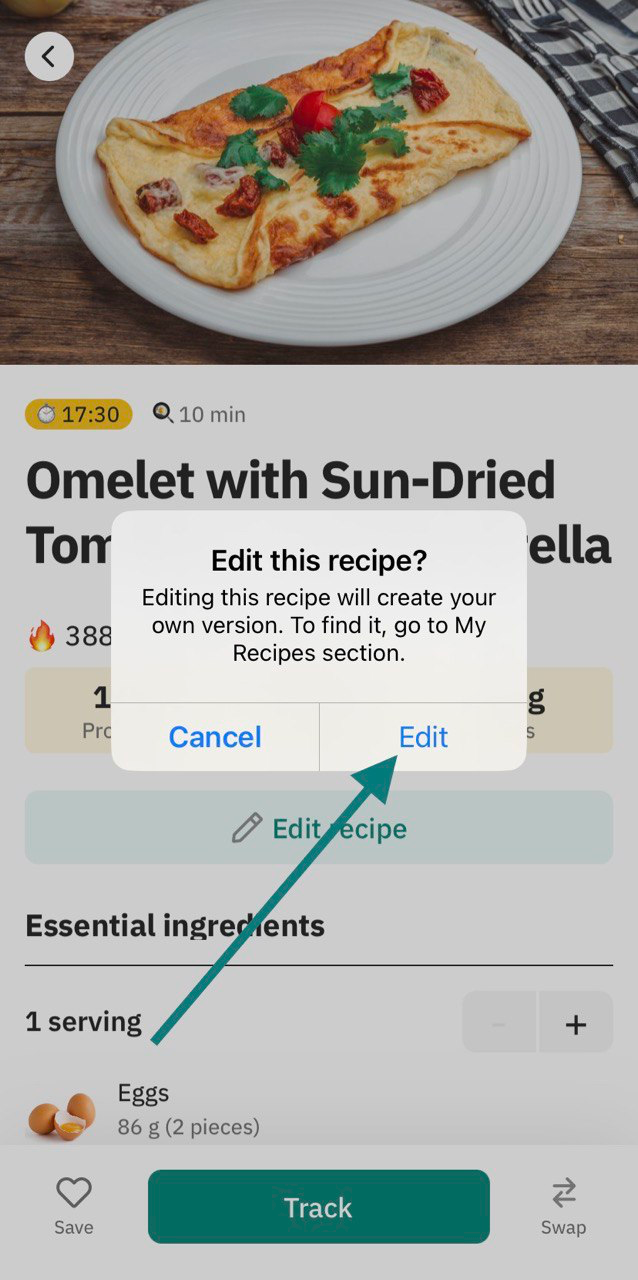 From there, you can change any of the ingredients listed in the recipe. You can also add any new ingredients or steps of the cooking that you'd like to include.
To edit the ingredient, press the pencil icon, make the necessary changes, and then press Save: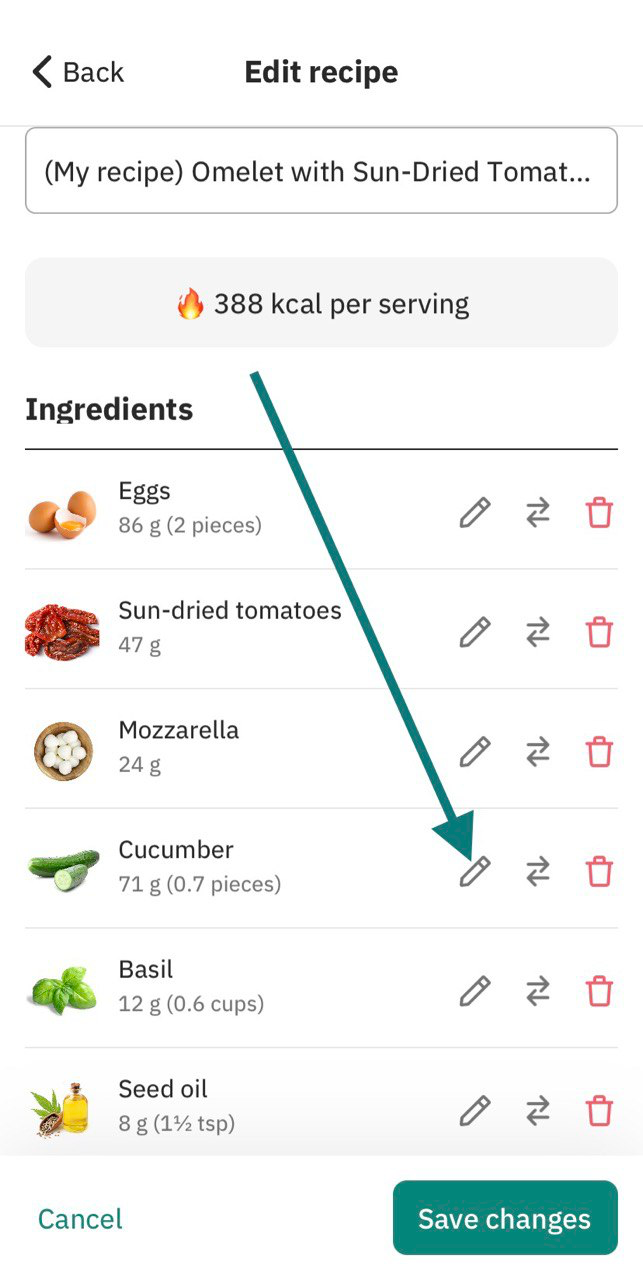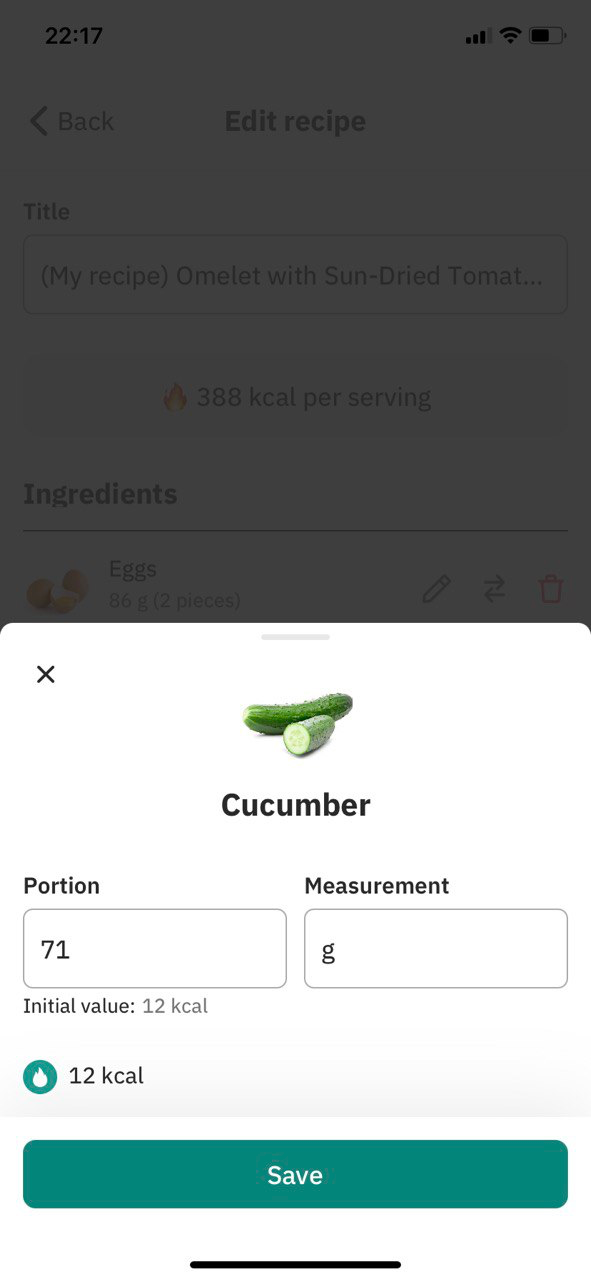 If you want to substitute the ingredient with something else, tap the arrows and find the suitable alternative: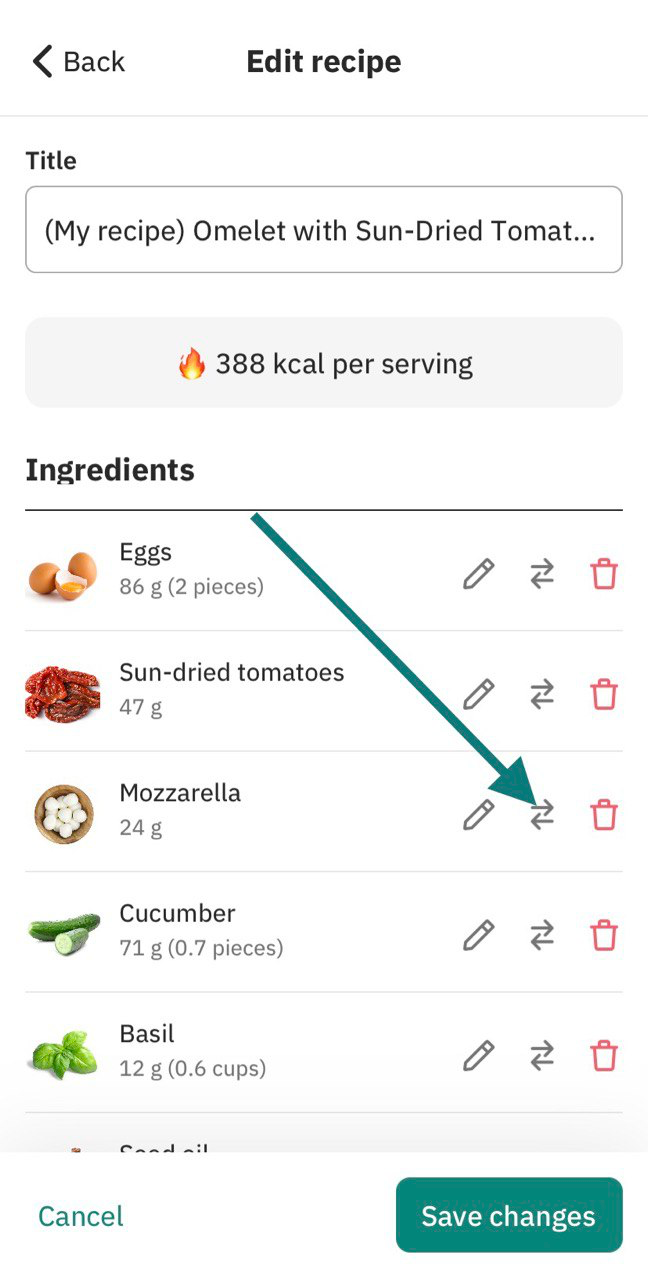 In case you want to delete one of the ingredients completely, tap the Delete button (available for iOS users only). But make sure your daily calorie norm will not decrease after the deletion: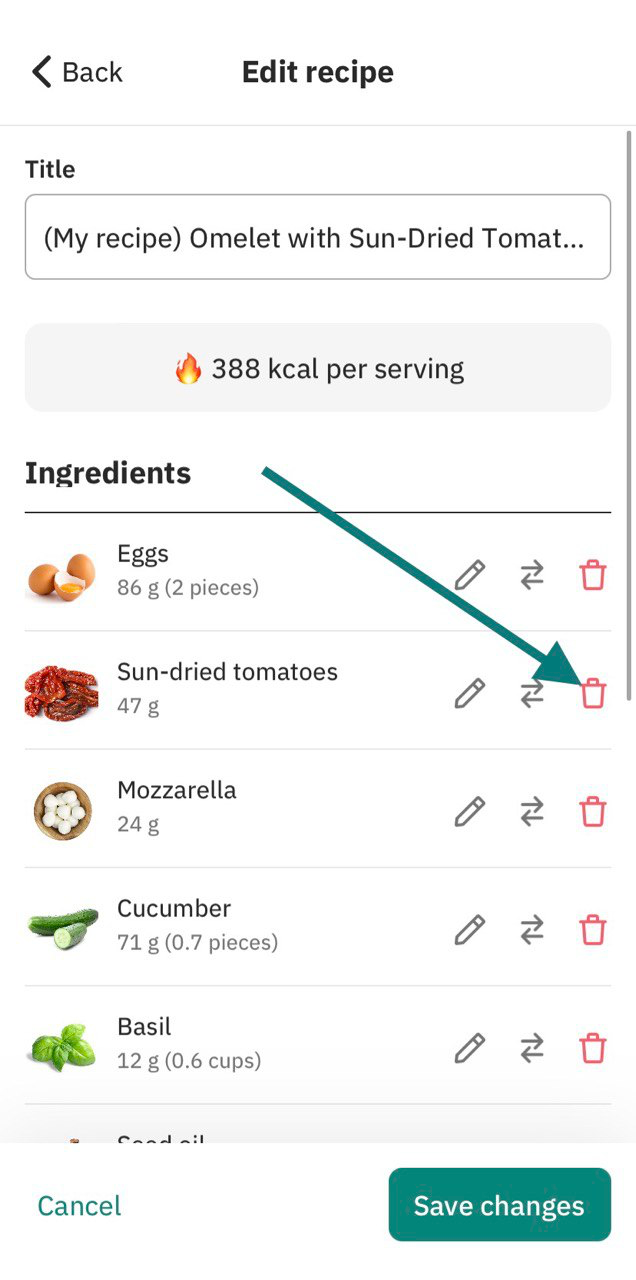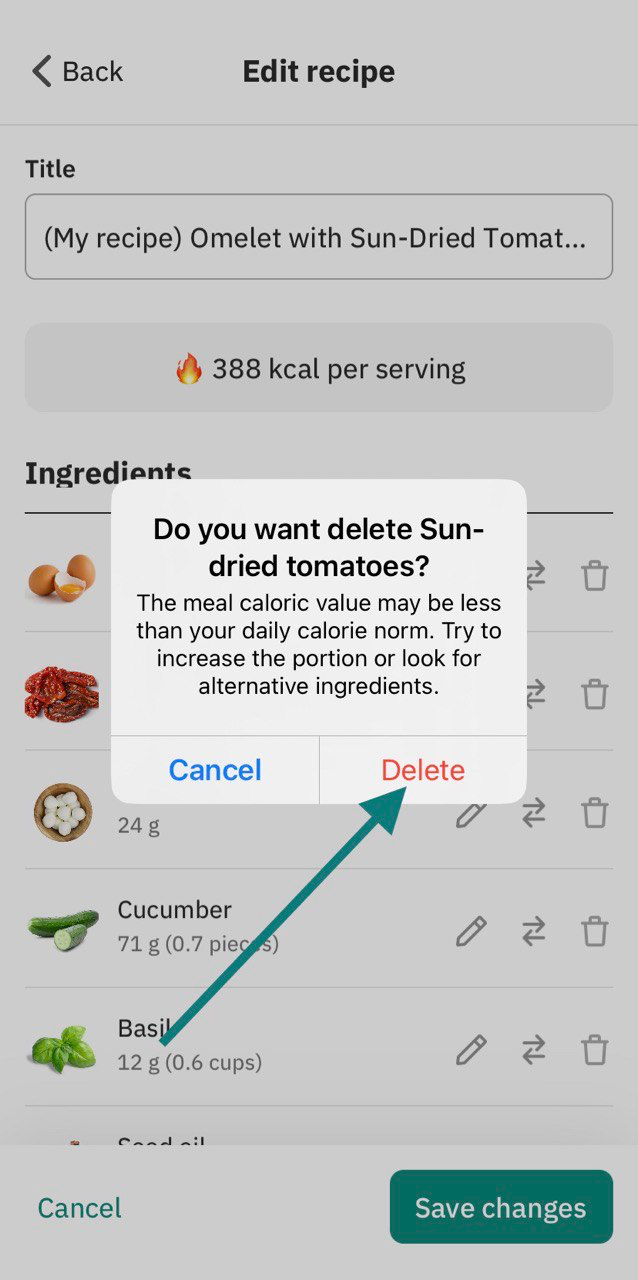 To add an ingredient to the recipe, tap Add Ingredient:
Use the search field to find the ingredient you need to add: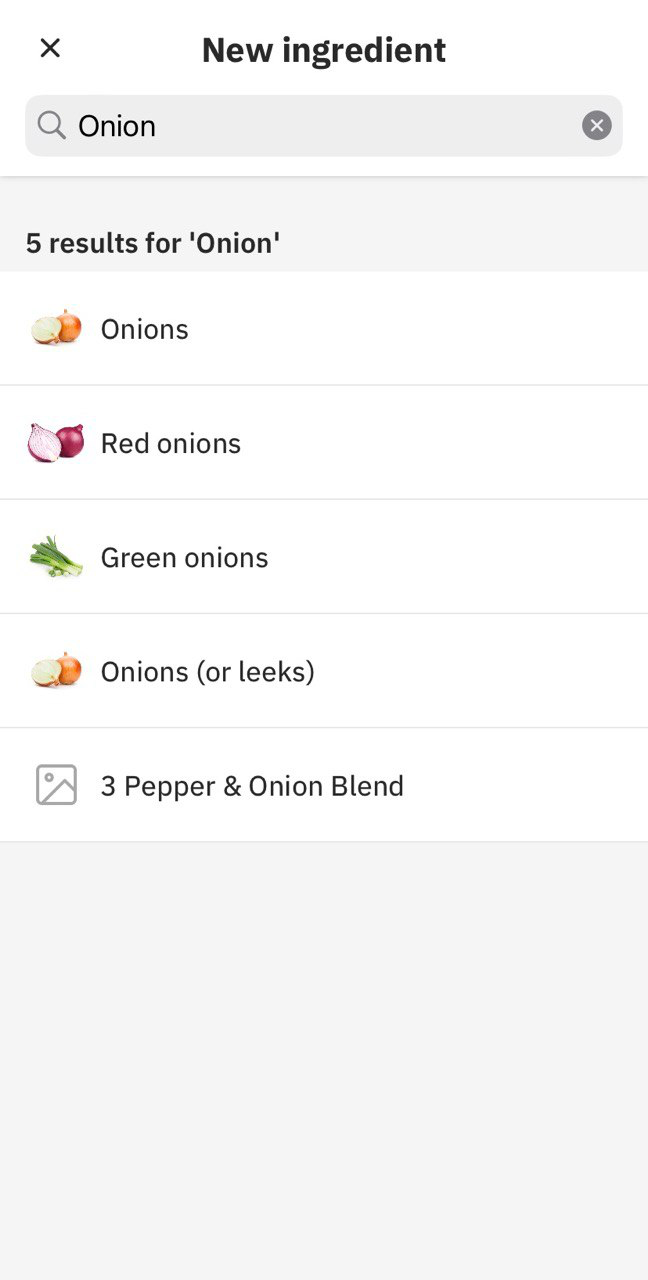 Fill in the required portion and measurement details. Press the Add button to add the ingredient to the recipe.
You can also change the cooking steps - delete some or add new ones: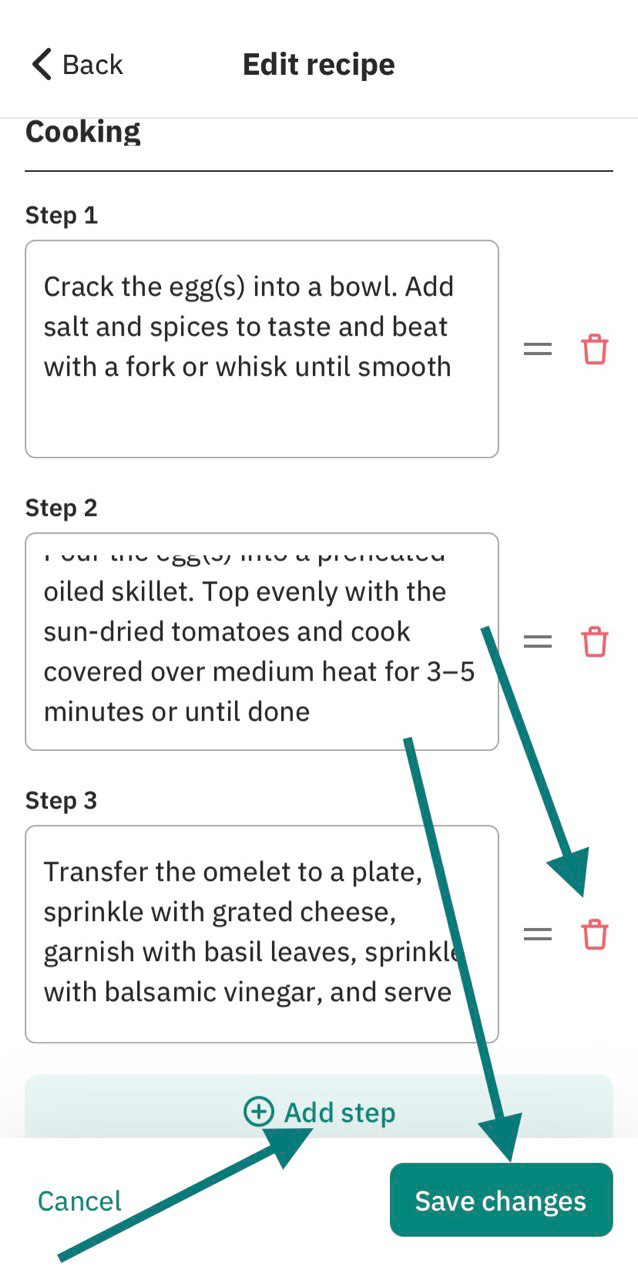 Once you've made all the changes you'd like to make, please remember to save your updated recipe. It will be saved in the My recipes section.
Note that editing the recipe may change your Meal plan's overall nutritional balance and calorie count, so make sure you reach your daily calorie intake and macros (carbs, proteins, and fats). That's why if, for example, the calorie intake or weight of the ingredients you're editing doesn't meet your daily allowance, you'll see prompts from us on the screen.