You may want to change the recipe by editing its steps of cooking.
To do this, please go to the Meal Plan tab and open the recipe you want to edit.
Tap on the Edit recipe button, then tap Edit again: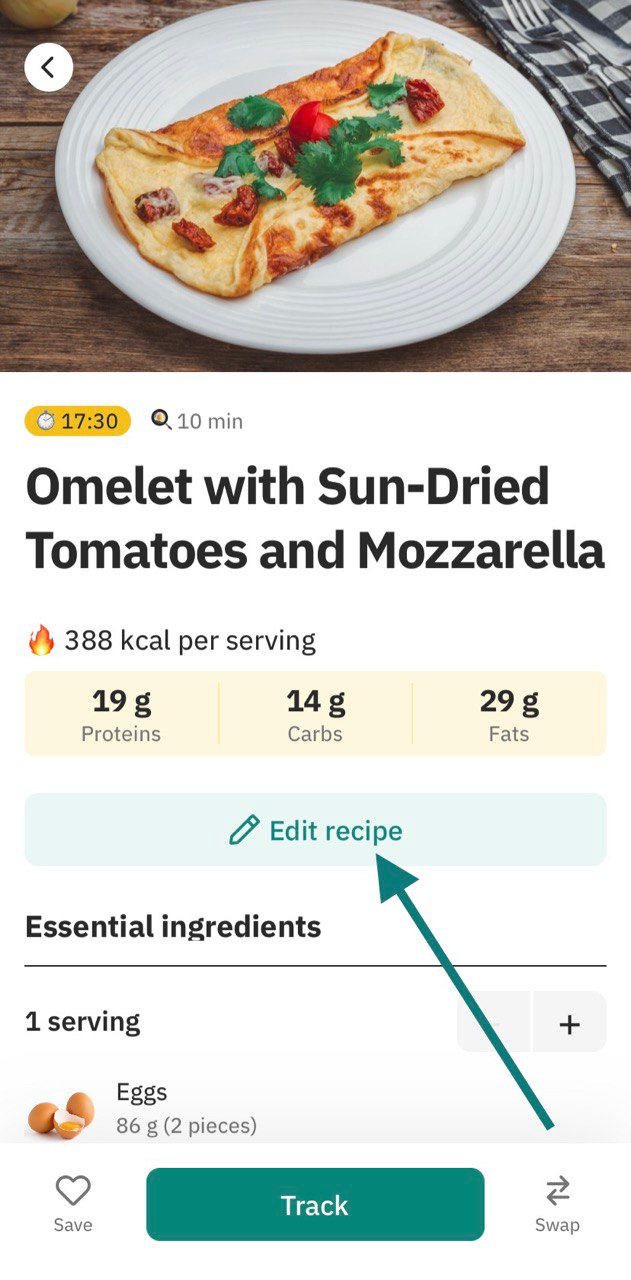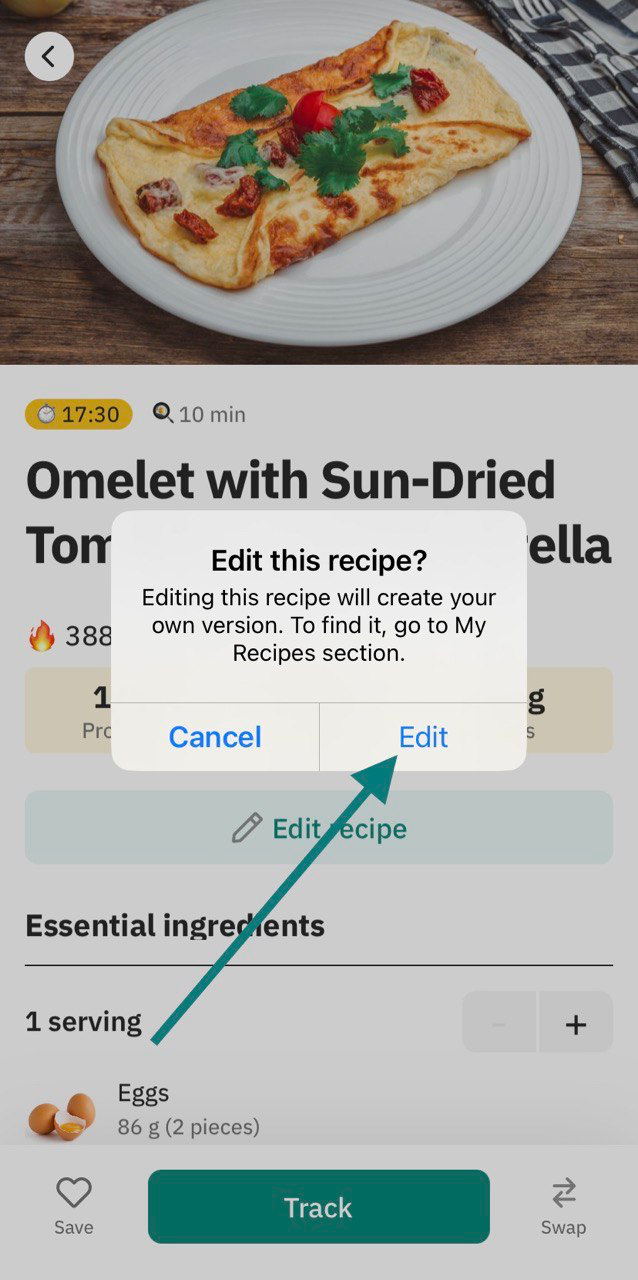 Scroll down to the Cooking section. Here you can edit any of the steps by adding or deleting information: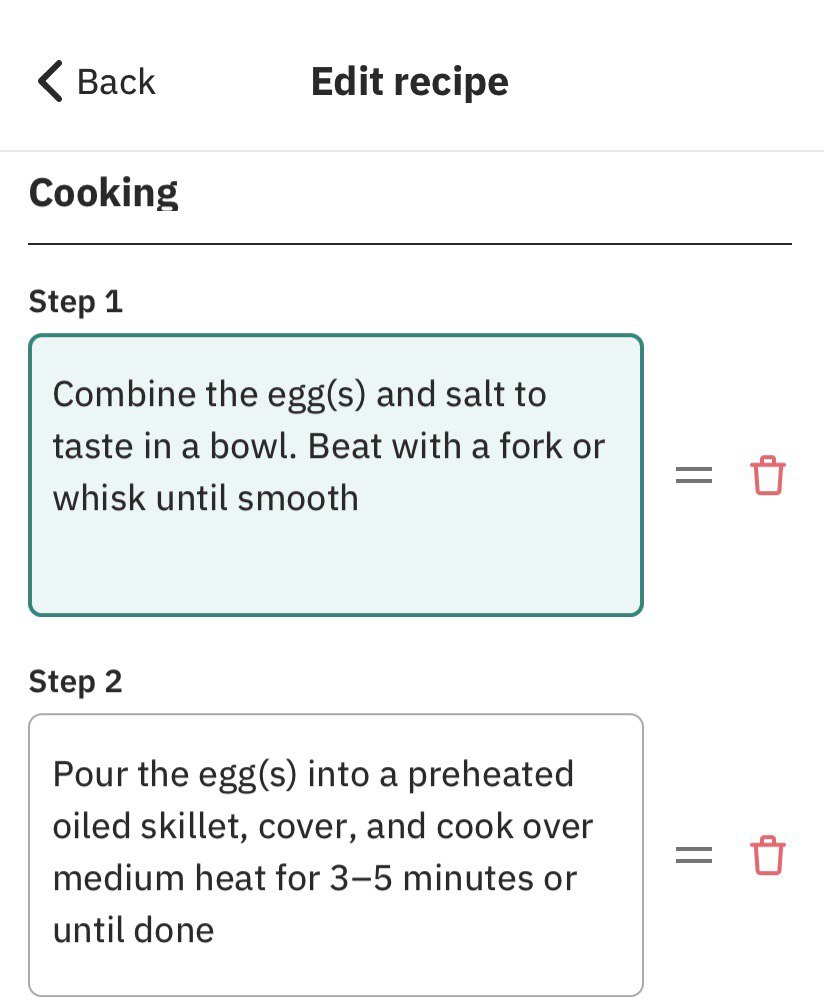 You can also delete the step or add the new one: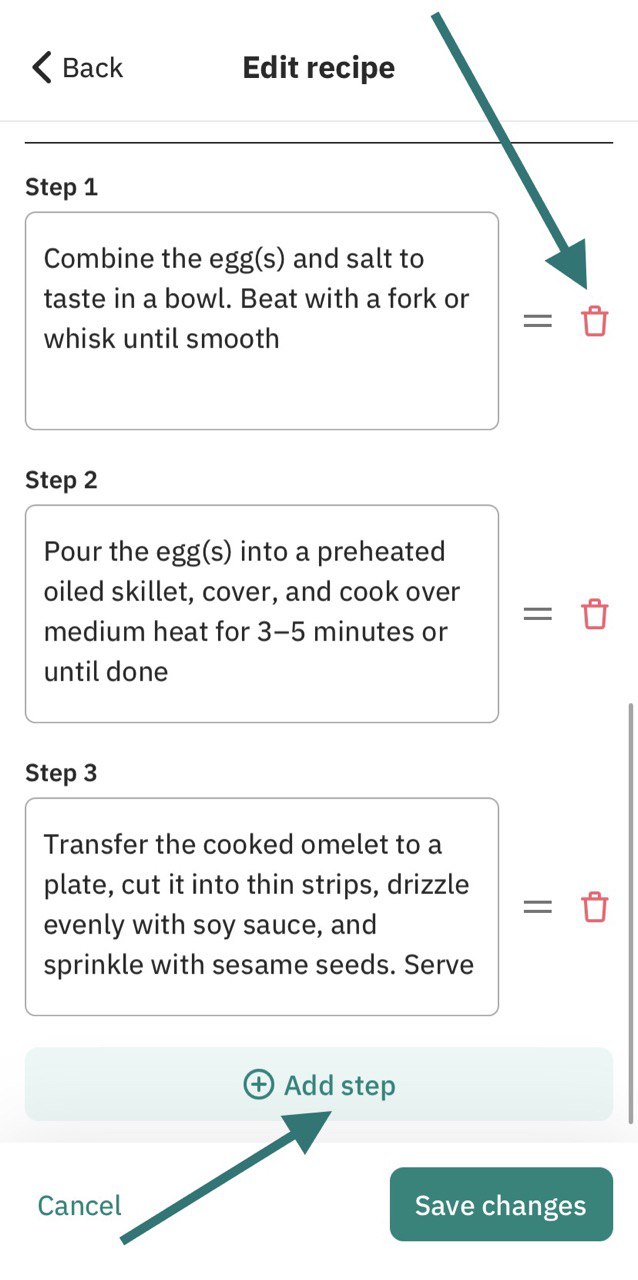 Don't forget to press the Save Changes button at the end of editing: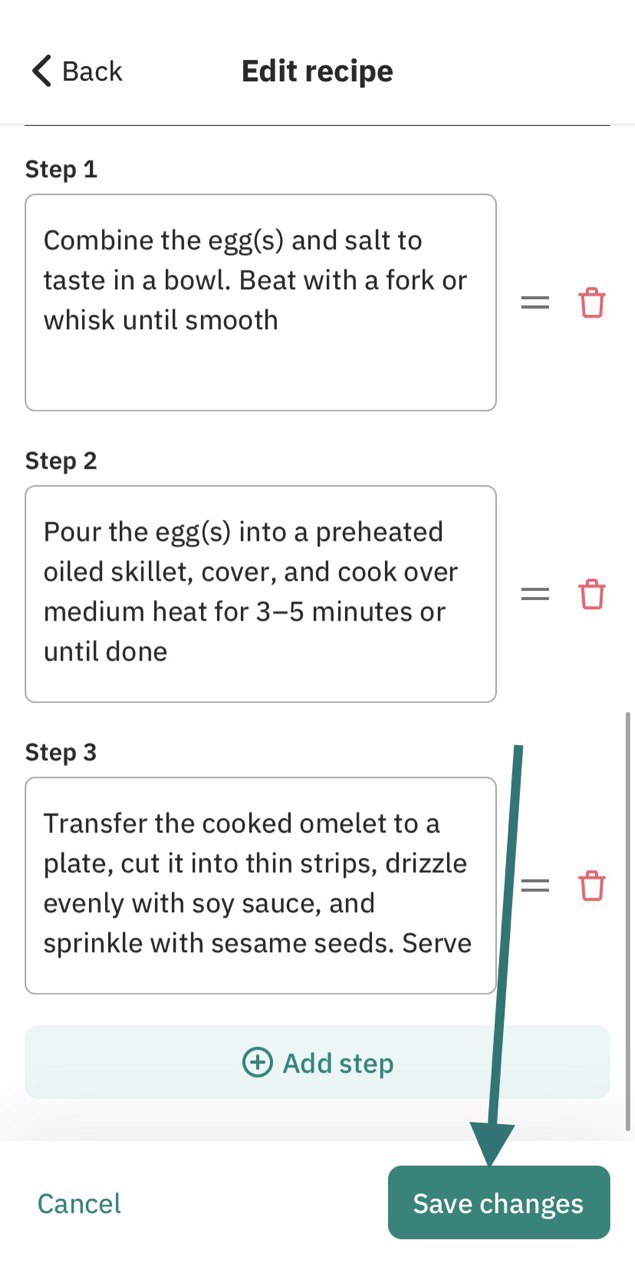 The modified recipe will be saved in the My recipes section.