If you no longer use one of the created recipes or create it by mistake, you can easily delete it from your collection (available for iOS users only).
Go to the My recipes section, and tap the recipe which you want to remove.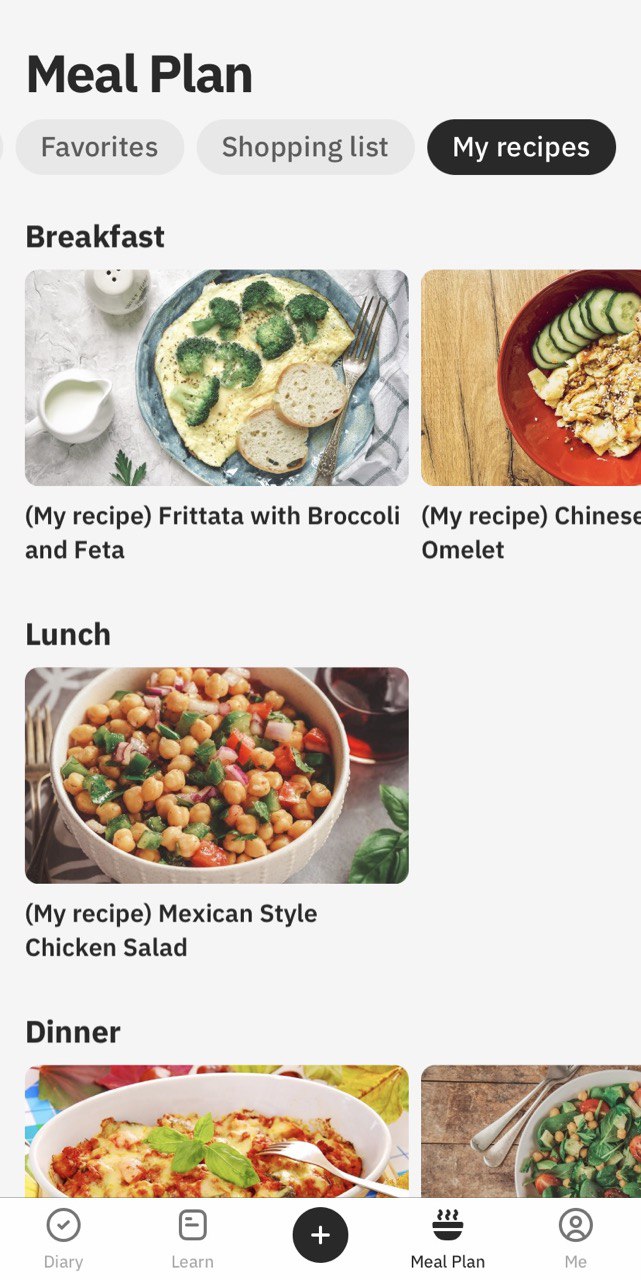 Press Delete and confirm the decision: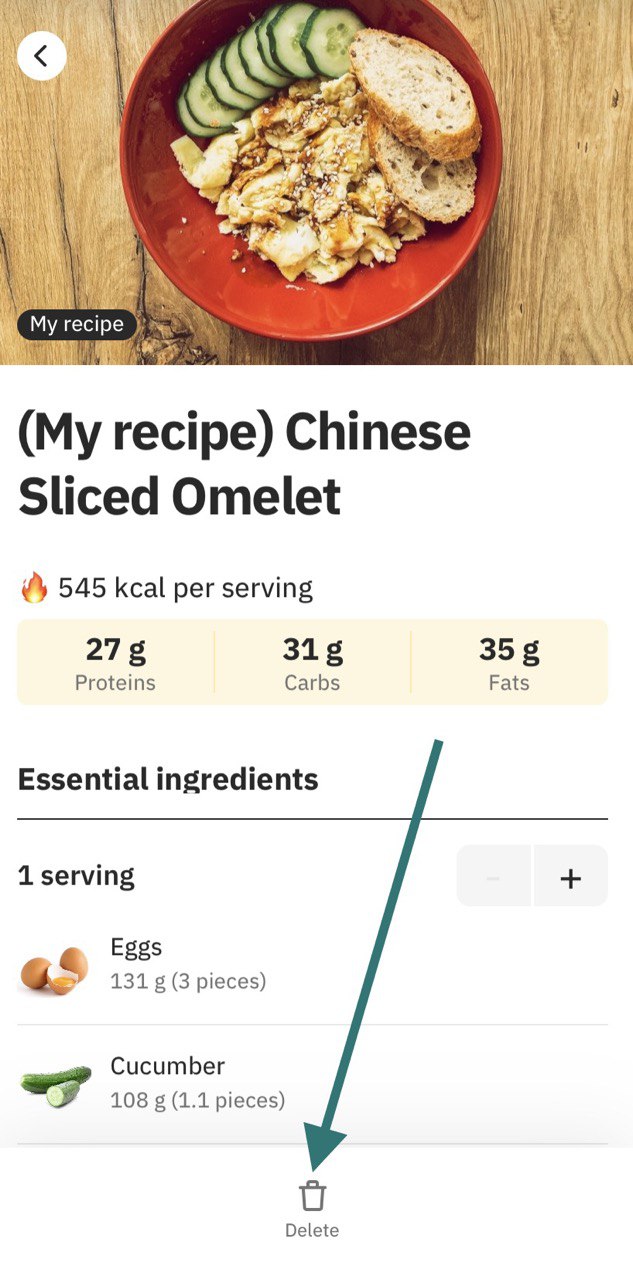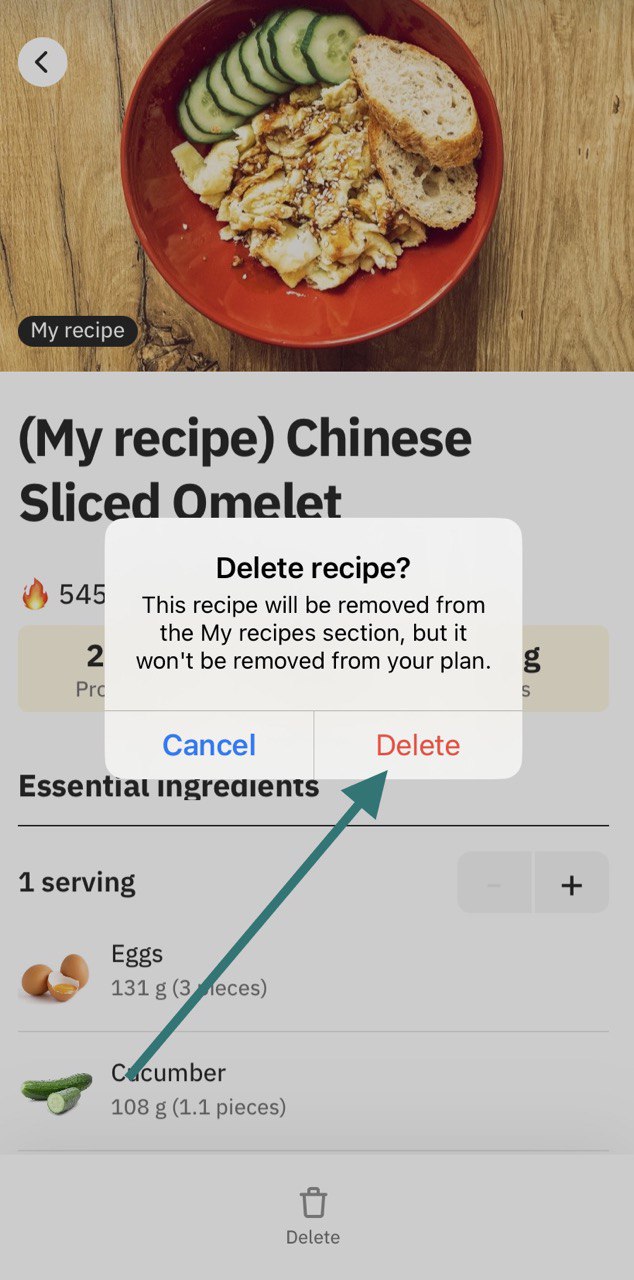 The recipe will no longer be in the My recipes section but will stay in your plan.