Go to the "Me" tab and click the gear icon.
Click Nutrition - Meals per day, choose the best option for you, and the app will immediately recount your calories and meals accordingly.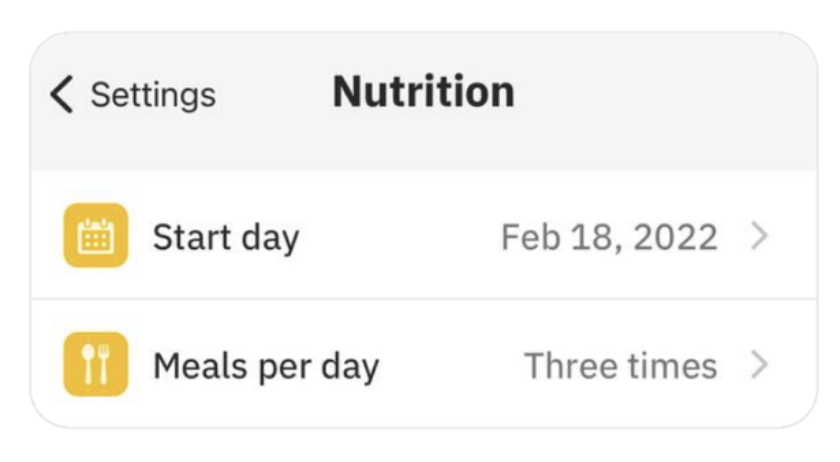 In case this option is not available do not worry, just use the Builder function to change the number of meals in your meal plan.