To change the number of meals, follow these steps:

1. Go to the "Me" tab and choose Settings by clicking the gear icon: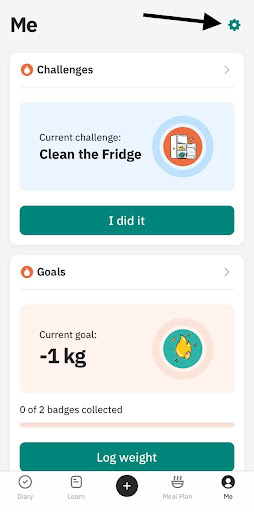 2. Click "Nutrition":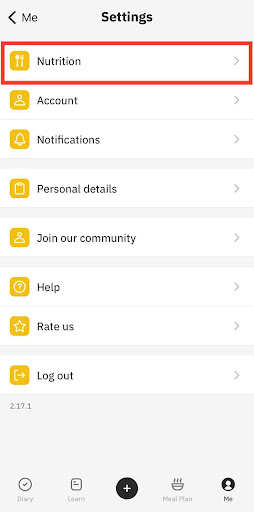 3. Then click "Meals per day" and choose the best option for you.

The app will immediately recount your calories and meals accordingly.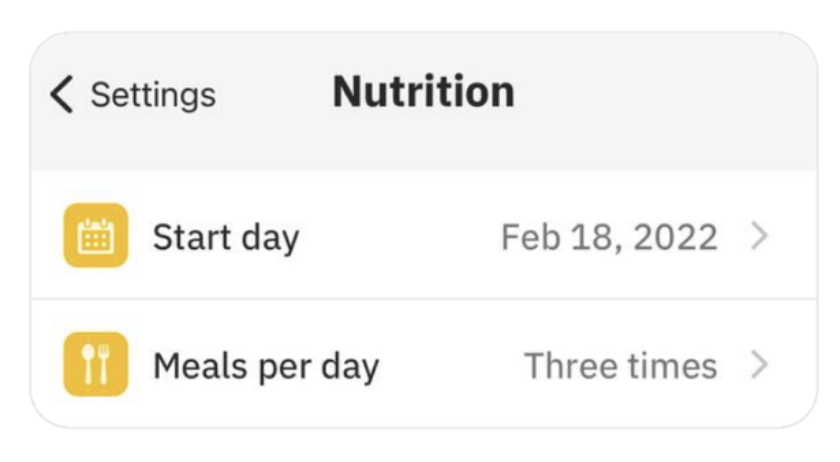 Please note: if you use the Builder function, changing the number of meals will not be available in the Me - Settings - Nutrition tab. Get to know how to change it using Builder.