If you want to replace one or more dishes in your Meal plan, you can use the Swap function.
Maybe you want to swap a dish with one of your Favorites, or you have seen one in our collection that you'd like to try cooking today. Or maybe you just don't have any of the necessary ingredients for planned meals in your fridge.
None of this is a problem - you can replace any dish in the plan.
1. Tap Meal Plan in the app:
Decide what meal you want to replace, and press Swap. This button is available in the list of dishes, and in the Meal card:
2. Choose a new dish from the search, recommendations, or favorites: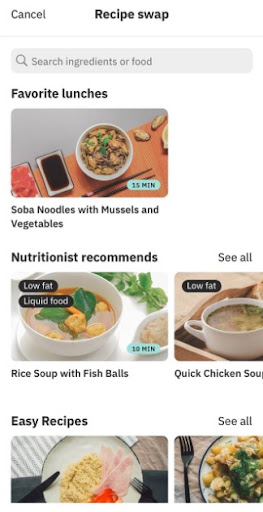 3. Tap Select: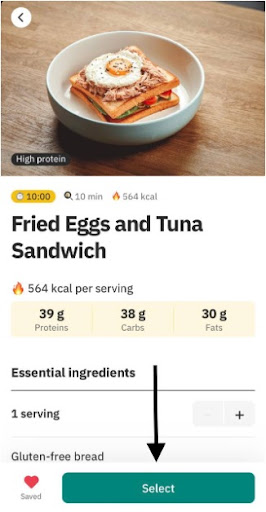 4. Choose whether you want to add this dish to the Meal Plan once or every day: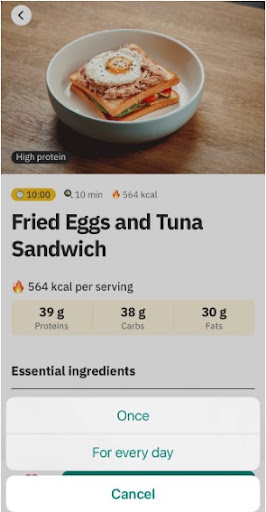 5. The meal will appear in the Meal plan.