So, let's imagine you download the app and enter the PIN code sent to your email. What's next?
Let's explore your ensuing moves in the app!

You can set up your own schedule for eating
Pick your preferred time for every meal and also the best days to complete your personal workouts, or skip them for now — that's up to you!
You will also have an opportunity to customise your eating & workout schedules: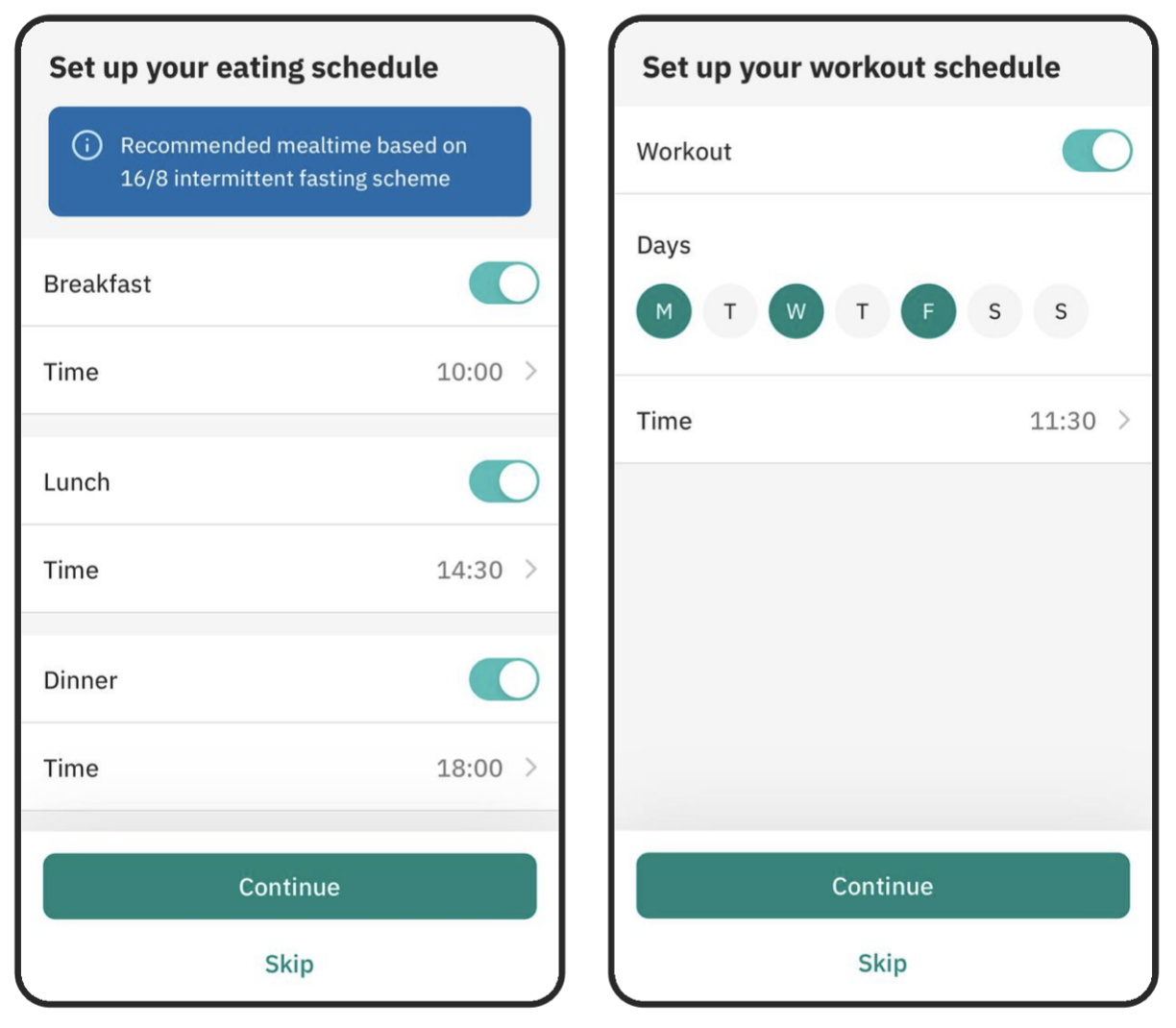 Now you are ready to start!

In the "Meal plan" tab, you will find your meals.
The meal plans are split by meal (Breakfast, Snack, Lunch, Dinner) and scheduled at your preferred time.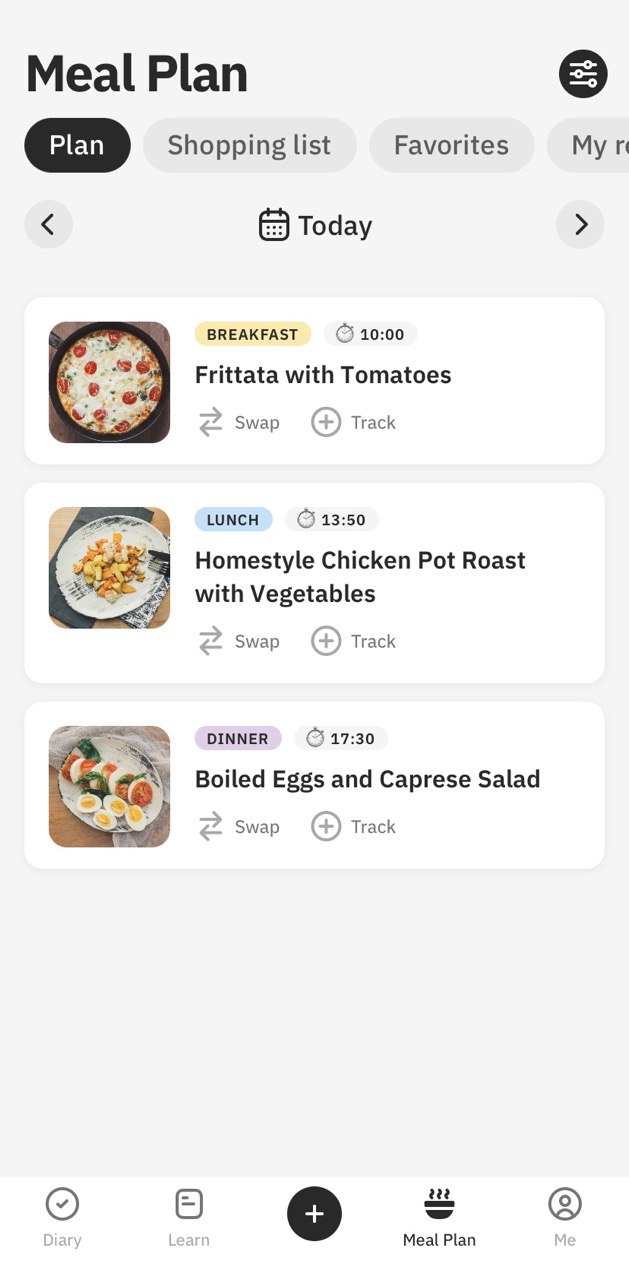 If you tick this option during the initial setup, you will get notifications reminding you about your upcoming meals. You can also take a look at the plan for upcoming dates to know your plan for the whole week.
Let's explore a Meal card: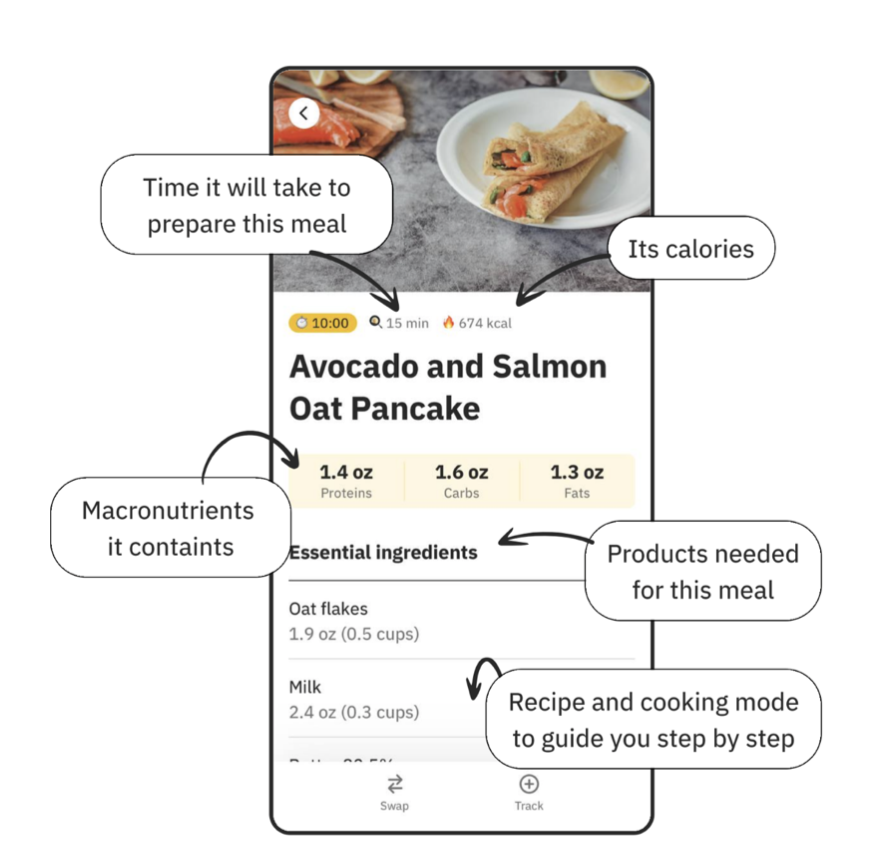 Scroll down and click Start cooking to open the cooking mode. Follow the steps to complete your meal.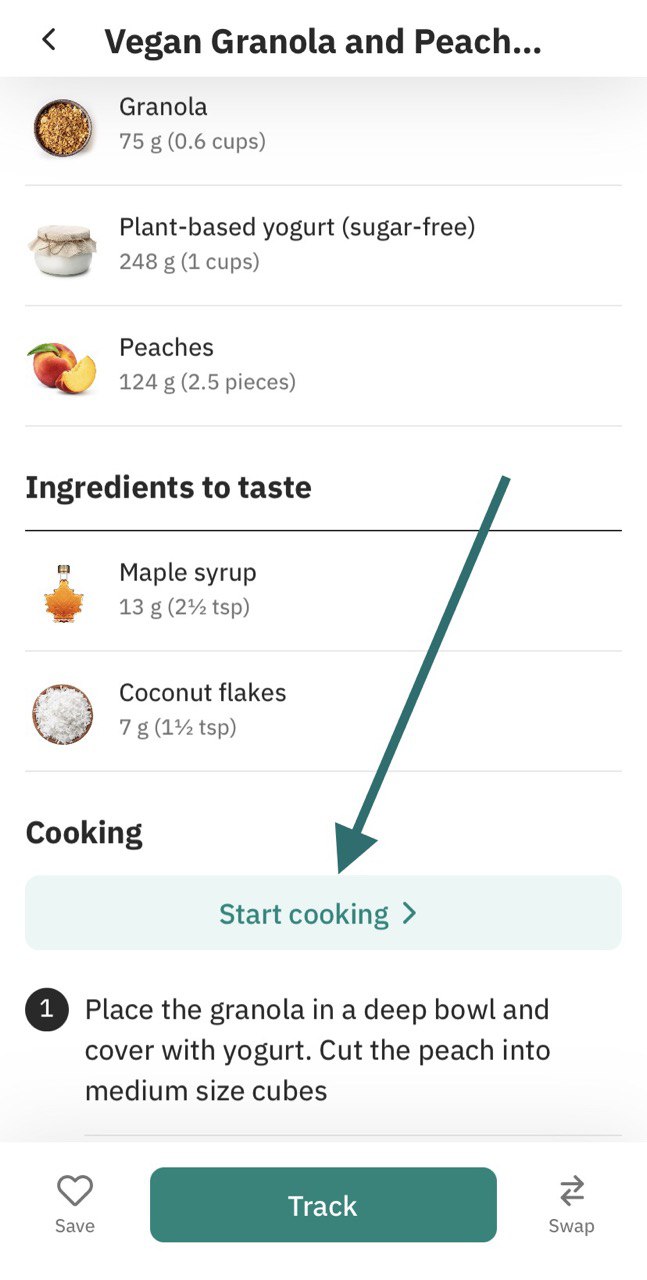 Enjoy your meal!
Give us your opinion about the dish. Rate it
You can rate every dish to customize your future suggestions and help us improve the menu.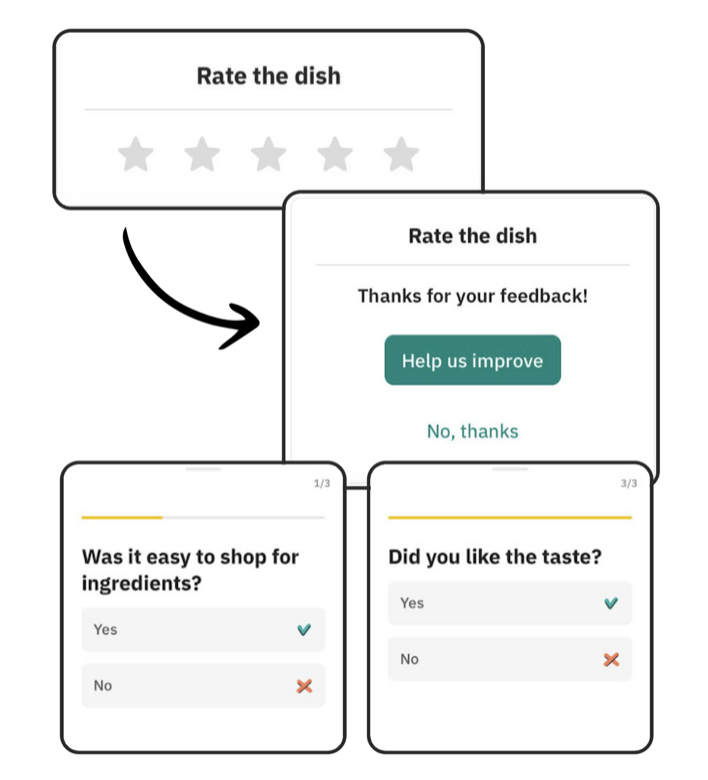 Now it's time to explore your Diary.
This tab is designed to help you track your progress every day.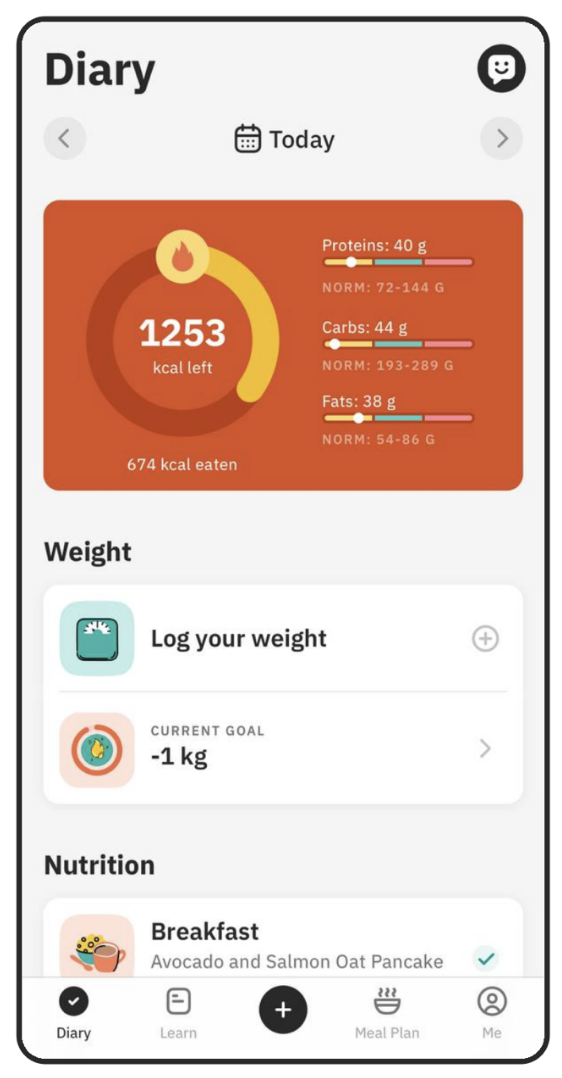 Here you'll find:
Your calorie tracker and macronutrient intake for today;

Weight tracker & your goals;

Plans for intermittent fasting;

Meals you have already prepared;

Personal workouts for today;

Water tracker;

Learn section with helpful articles and courses;

Motivation.
Explore each feature in more detail in the separate articles.