You can either track meals from your generated Meal plan or log custom dishes and products from the Unimeal catalog (use the Search field):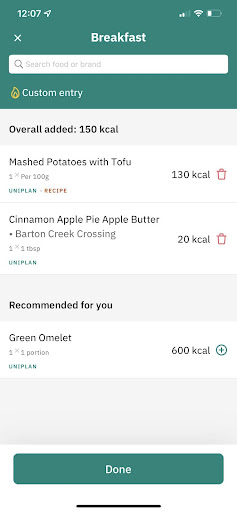 You can also add your own dishes using the functionality Custom entry.
Press "+" on the main panel: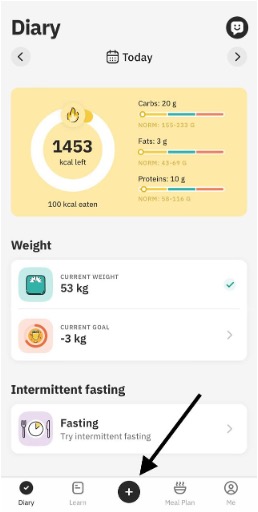 Choose Breakfast, Snack, Lunch, or Dinner: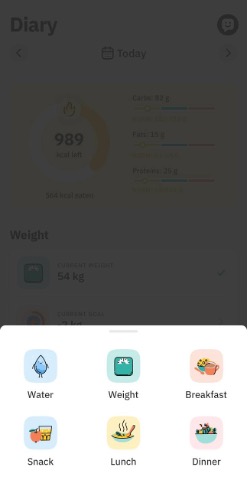 Press Custom entry and describe your dish before adding.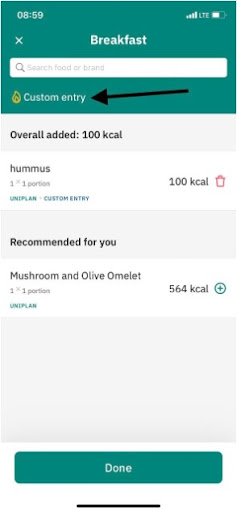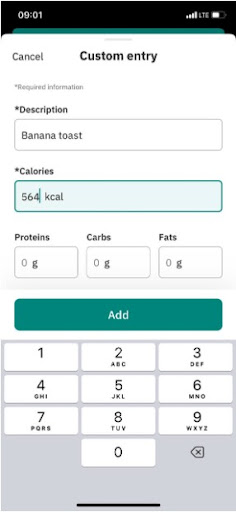 It will appear in your Diary among the other dishes.