If you want to try сonsuming foods during a specific time window and avoiding food or fasting for the remaining hours each day, use our feature Intermittent Fasting.
Go to the Diary tab and press Intermittent Fasting: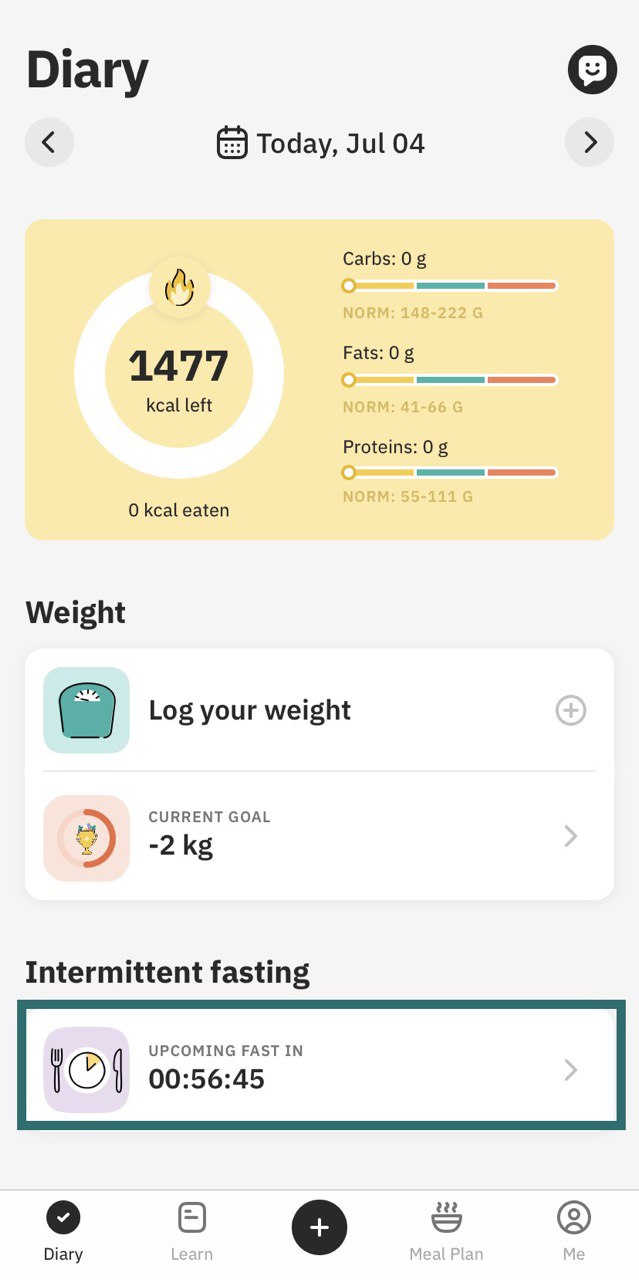 Then read information about Fasting and restrictions, press Continue, and then Got it: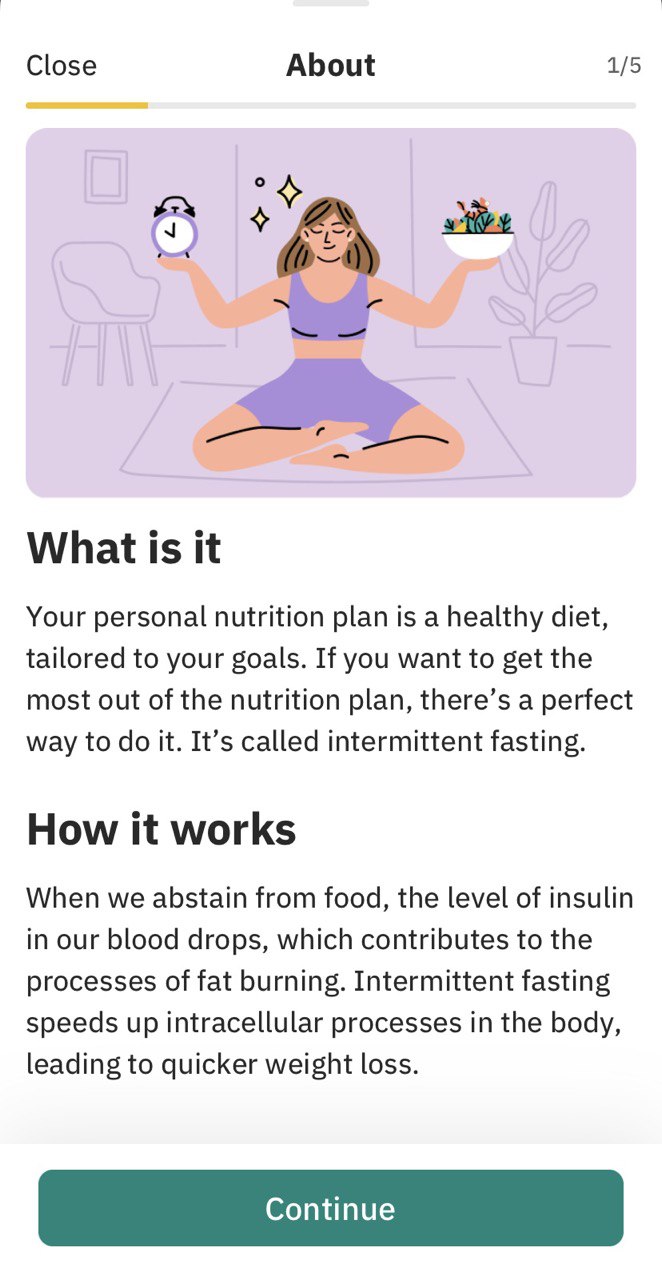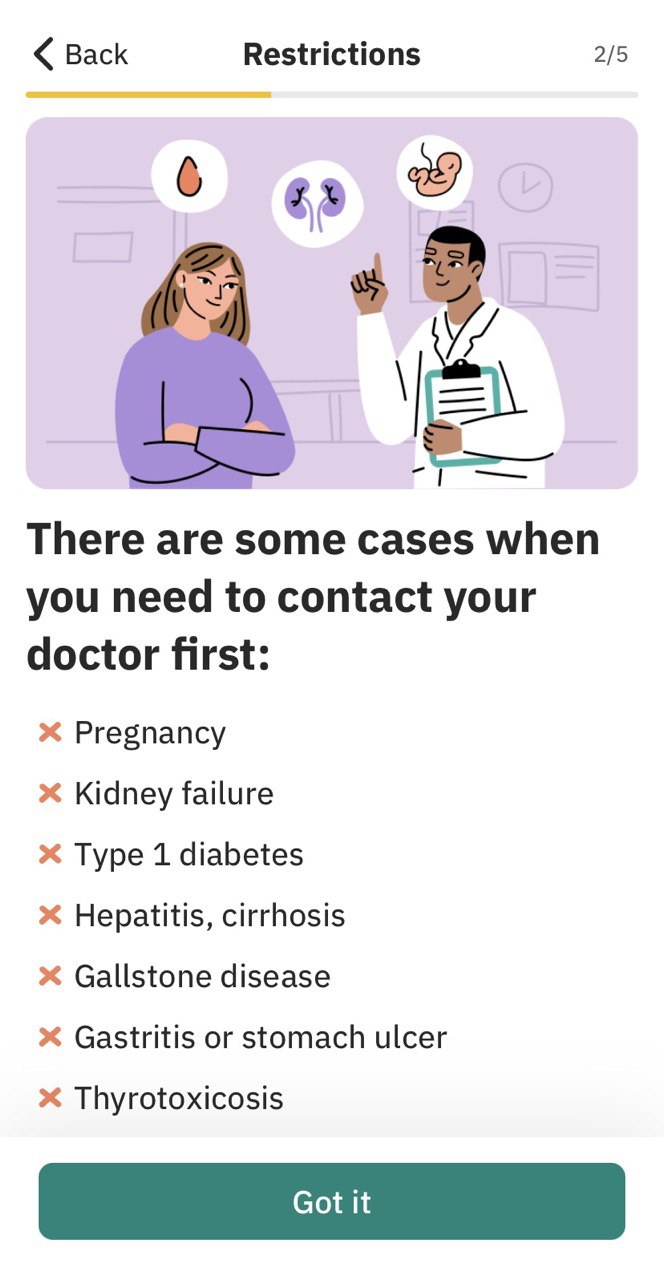 Choose your Fasting plan and tap Continue: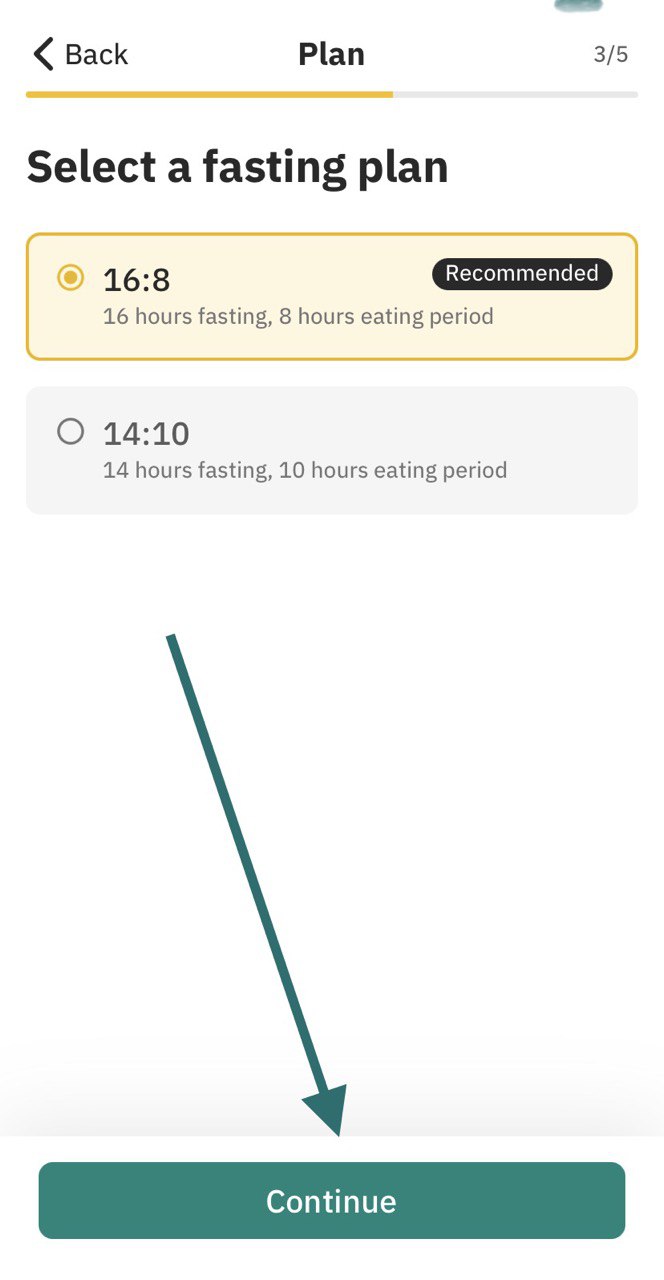 Set up a convenient time for your first and last meals: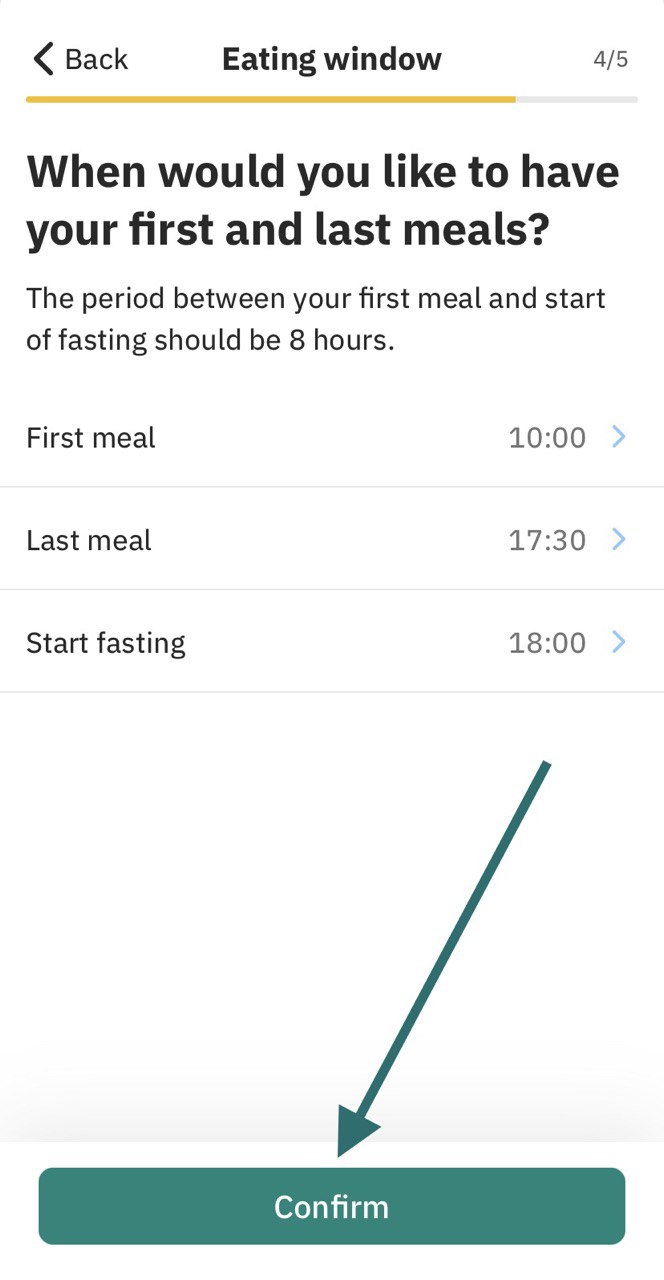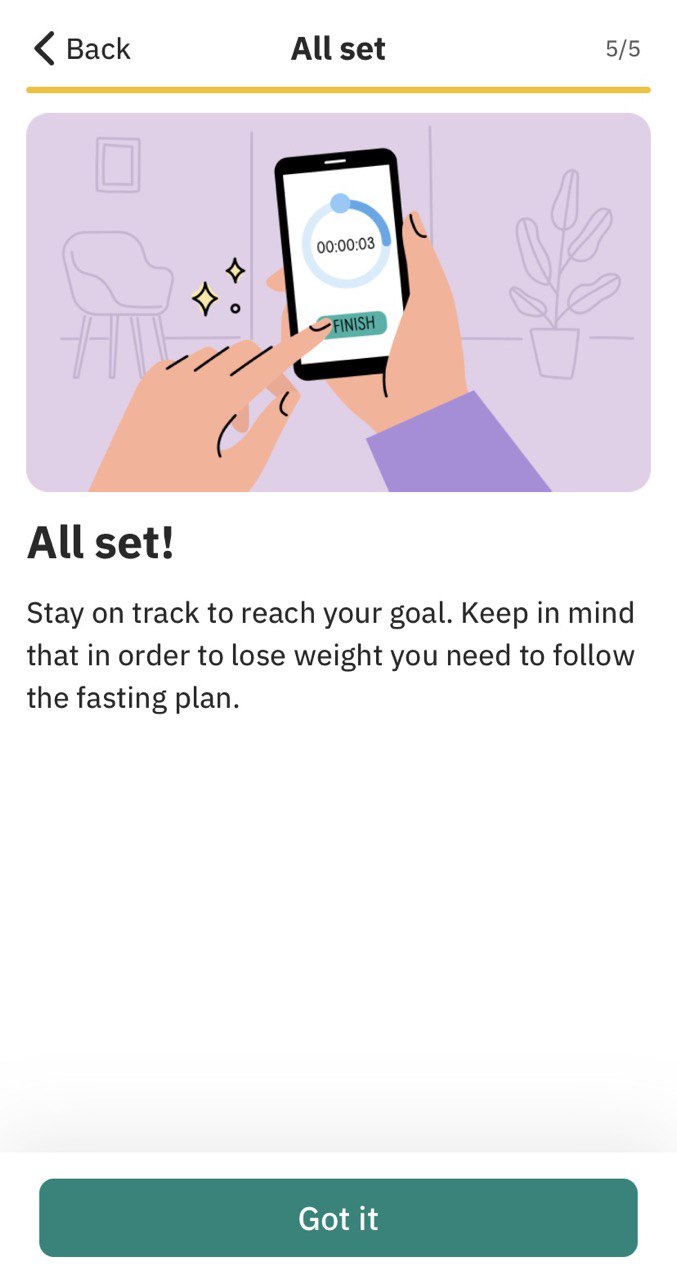 Finish setting by pressing Start fasting: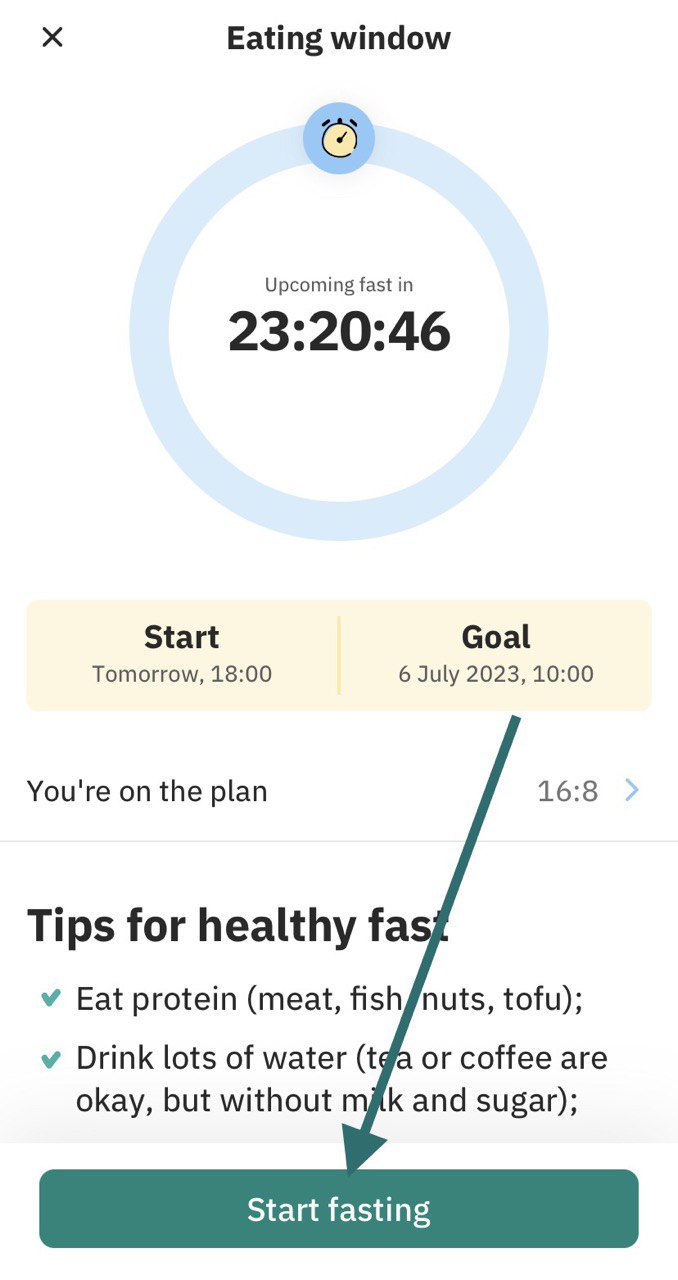 Your time tracker for Fasting will appear in your Diary.

Learn more about our recommendations for starting Fasting here.