The Activity tab in your Diary has your daily workouts and a list of all workouts in the app.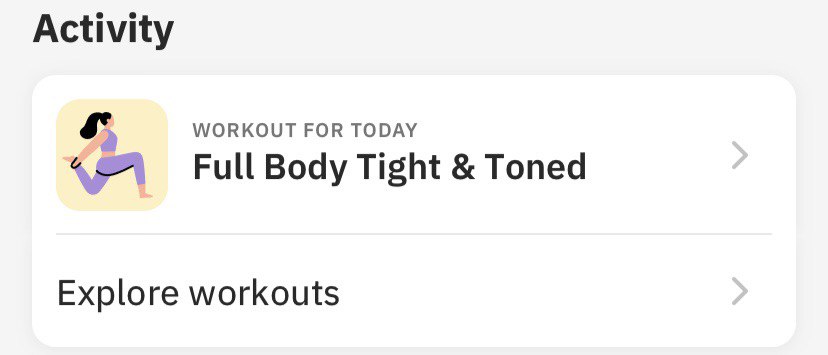 Choose Workout for today, and you will see your program of training. Tap Start Workout to begin training:
A video showing how to do the exercises properly will appear on your screen. You will also see a number of sets and planned time for doing one exercise.
Simply repeat what you see on the screen: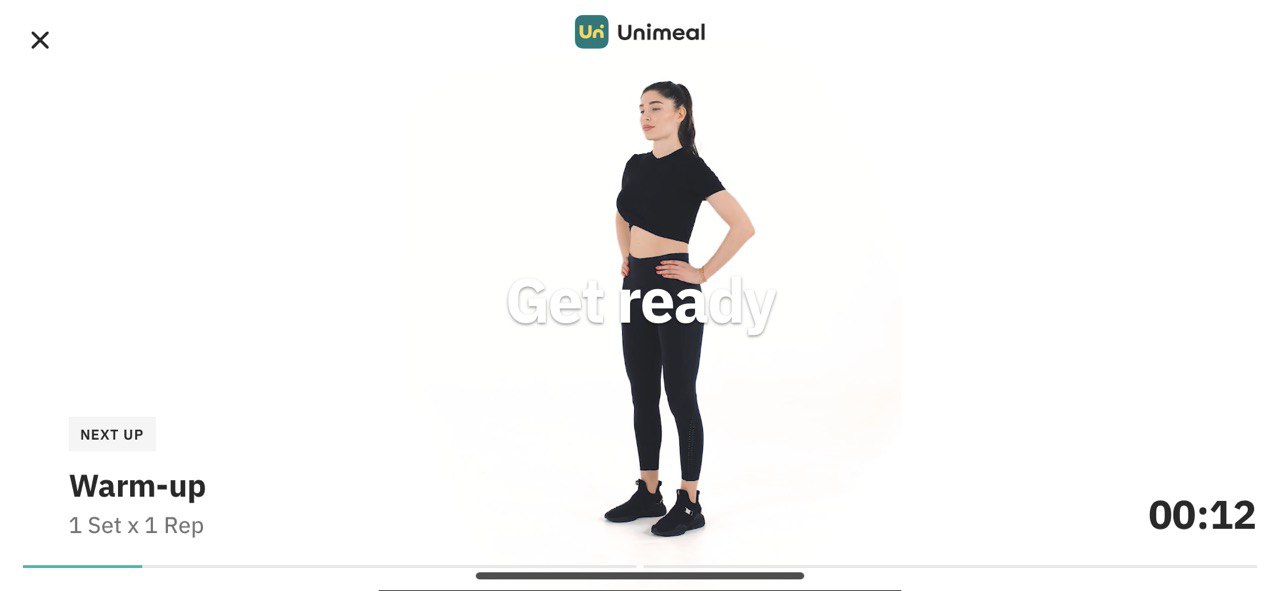 You can stop the video or rewind some parts if you need to.

You can see a detailed description of how to do one or another exercise by tapping one of the exercises in your daily list. Just follow the instructions: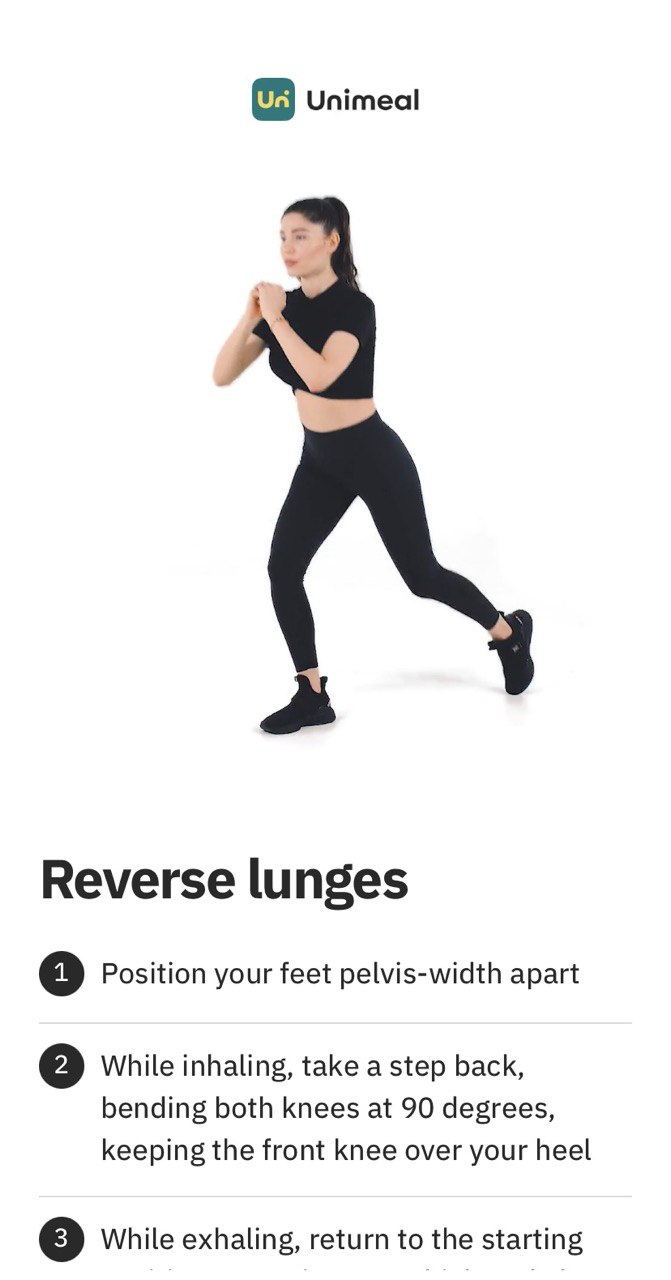 Tab Explore Workouts in your Diary contains a list of training sessions you can try. You will also see information about the approximate time of the workout and the number of burned calories: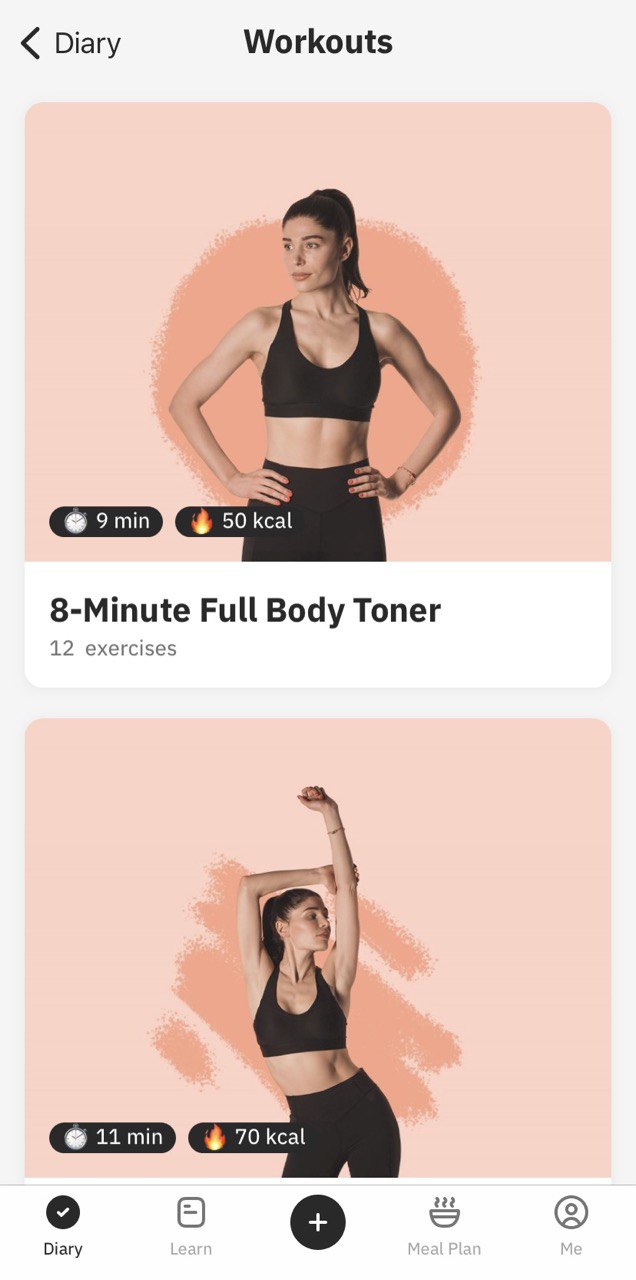 Workouts will help you reach your goals and feel cheerful and energetic!